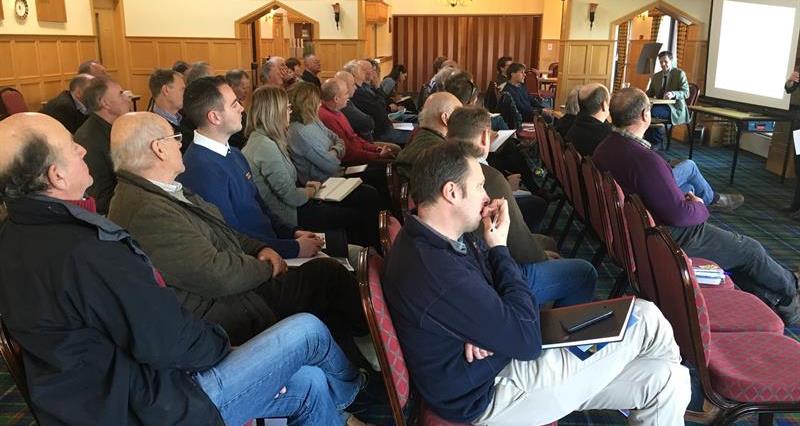 Big audiences joined the NFU and a host of other agencies and experts for Green Futures 2019.
Crammed with essential information from ourselves, Severn Trent, Environment Agency, FAS, Anglian Water, Natural England and the CLA, five Green Futures meetings across the region gave attendees the best advice on how to manage support schemes and environmental issues.
Andrew Wells from the FAS looked at 2019 cross compliance, BPS and greening with a review of RPA inspection issues and the EA were on hand to provide the latest news on environmental issues facing agriculture.
Anglian Water and Severn Trent took a deep dive into water quality, with updates on metaldehyde and soil health on farms, while Natural England delved into Countryside Stewardship and opportunities to apply this year.
There were meetings at Kenwick Park in Louth, Newark Showground, Kilworth Springs Golf Club and Elsham Golf Club (pictured above), with the first, at Bakewell, having to be re-arranged after snow led it being postponed.
Read more: Hare coursing reports slashed in Lincs