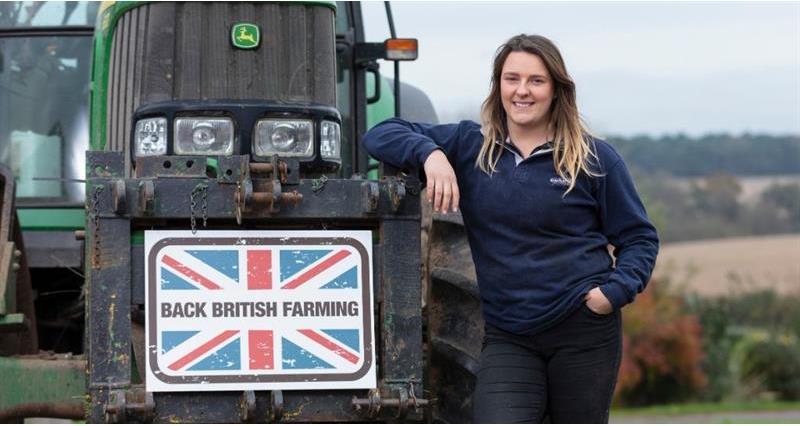 The NFU is working to champion British livestock farming and encourage members of the public to feel confident in choosing a healthy balanced diet which includes all food groups.
Every day during January 2020, the NFU has been sharing positive messages about British livestock farming across Twitter as well as using its Instagram and Facebook accounts to help galvanise public support for the NFU's Back British Farming campaign.
Alongside this, the NFU is actively supporting a number of proactive activities from AHDB to support the reputation of meat and dairy. These include:
Advertorials in the Daily Mail on meat and health
AHDB podcast on how to have a positive conversation with consumers
New social media assets on promoting a balanced diet - click here to view and download
Retailer activity supporting new pork TV campaign launching 13 January
Farmers Guardian piece from AHDB beef and lamb sector director Will Jackson on how to make the most of consumers' trust in farmers.
Ordinary Food is Good Enough
AHDB's Ordinary Food is Good Enough campaign launched on 27 January. The initiative sets out to encourage people to choose a healthy balanced diet, which includes all food groups. The campaign highlights how media noise about fad diets is magnified through social media and can become overwhelming, when actually an optimal diet for nutrient intake is a balanced one.
Get involved
AHDB is urging all farmers to help spread this message by sharing this 30-second video on social media to help create a groundswell that will help cut through the mixed messages in the media about food, nutrition and diets.
Remember to use the hashtag #OrdinaryFood and link to www.ordinaryfood.co.uk in your social media posts to help the campaign gain momentum.
How to share the video: Simply click on the 'SHARE' arrow and choose the appropriate social media channel.
For more information and resources, visit the AHDB Ordinary Foods website.
Tips for using social media:
Stick to positive messages that celebrate British livestock farming
Share the NFU's posts on Twitter and Facebook
Encourage others to get involved to help us spread the word
See below, or click here, for some ideas for talking about British meat and dairy and nutrition, as well as some example Twitter posts to inspire you.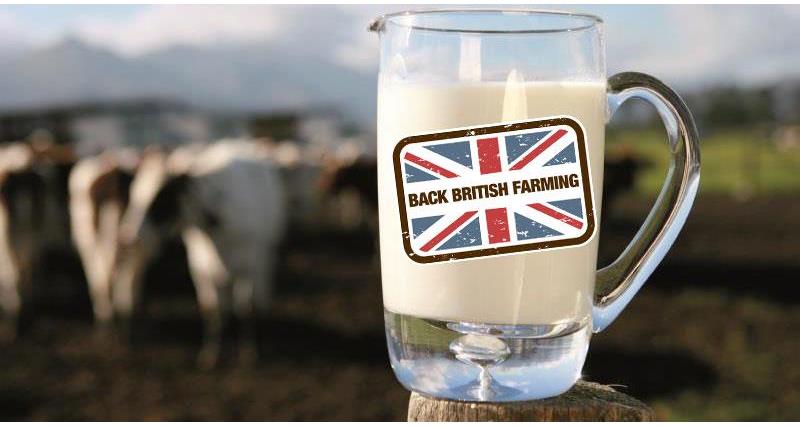 Ideas for talking about meat and nutrition
The key message when talking about meat and nutrition is balance. Different food groups work best when consumed together in moderation as part of a balance plate approach. Beef, pork and lamb can play an important role in a healthy, balanced diet.
Here are some key facts from AHDB you may wish to mention:
Red meat is naturally rich in protein, low in salt and provides a range of vitamins and minerals that contribute to good health, including iron, potassium, zinc, vitamin B12 and niacin.
Protein helps the maintenance of normal bones and growth in muscle mass.
Potassium contributes to normal muscle and nerve function and helps support normal blood pressure.
B vitamins can help with energy production in the body. They also help with the normal function of the immune system, psychological function and the reduction of tiredness.
Zinc helps with fertility and reproduction.
Red meat is low in salt (sodium), reducing consumption of sodium supports normal blood pressure.
Our bodies absorb iron and zinc from meat more readily than they can from plants.
Ideas for talking about dairy and nutrition
As with meat, the key message with dairy is balance. Different food groups work best when consumed together in moderation as part of a balanced plate approach. Milk and dairy foods are important sources of several nutrients which contribute to our positive wellbeing, including calcium, iodine and protein.
Here are some key facts from AHDB you may wish to mention:
A single glass of 200ml semi-skimmed milk provides 31% of our daily recommended calcium. It also contributes 74% of our recommended intake of Vitamin B12.
A 30g serving of hard cheese (for example cheddar) gives us 15% of our daily recommended protein.
A 150g pot of low-fat fruit yogurt provides 48% of our recommended daily intake of iodine.
Calcium is needed for maintenance of normal bones, and helps nerve and muscle function.
Vitamin B12 helps us feel less tired and benefits our immune system.
Protein helps the maintenance of normal bones and growth in muscle mass.
Iodine contributes to the production of thyroid hormones and function.
Cattle, sheep and the environment
The UK remains one of the most sustainable places in the world to produce beef and lamb. Due to our weather and topography it requires very few inputs to produce nutrient dense, high quality food.
Here are some key facts from AHDB you may wish to mention:
Latest Defra figures show UK agriculture is responsible for 10% of total UK emissions, with livestock production making up just under half of that.
Since 1990, UK agricultural emissions have decreased by 16%, while production has increased.
Currently, not all mitigating factors are taken into account when assessing the impact of livestock production on the environment, painting livestock in an unfair negative light.
Different methodologies are used to calculate carbon equivalents, meaning it is difficult to make fair comparisons across food types and industries.
Just over 60% of UK agricultural land is grassland, less suitable economically and environmentally for anything other than livestock grazing.
These grasslands capture and store carbon from the atmosphere, provide a habitat for wildlife and aid biodiversity.
Over 90% of beef and sheep feed is grass, silage and brewers grain, meaning the industry is not driving global soya production.
In the UK, only 67 litres of tap water is required to produce per kg of beef, and 49 litres per kg of lamb. The majority of the water comes from rain fed sources.
UK beef and lamb carbon emissions are 35% lower than the current global average, FAO 2016.
Here are some examples of effective Twitter posts to inspire you:
More from NFUonline for members: