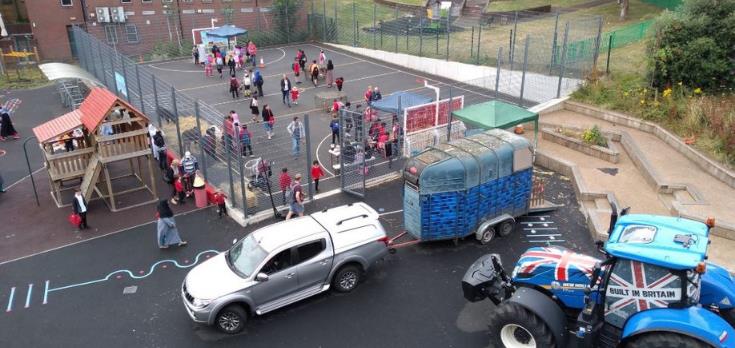 Ronald Ross Primary School in South London was announced as the NFU's inaugural Farmvention champion for eight-year-old pupil Afeefa Haroon's winning design for a 'tractor of the future'.
The prize? As the summer 2019 term drew to a close, the NFU turned the school into a farm for the day. Here's how it happened...
Thursday 18 July 2019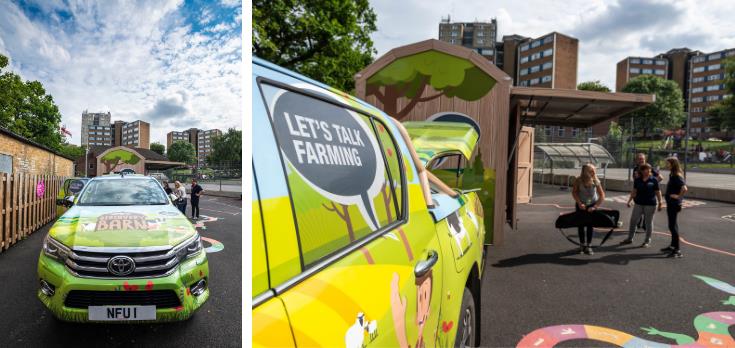 4pm The school closes and set up begins! The NFU's Discovery Barn is put into position and everything inside is unwrapped and made ready to use.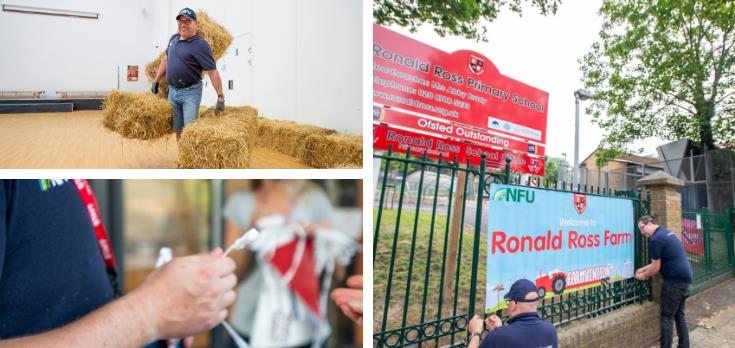 4.10pm Bunting is put up in the school's main hall, straw bales are arranged for children to sit on and the Ronald Ross Farm banner is put on the 'farm' gate.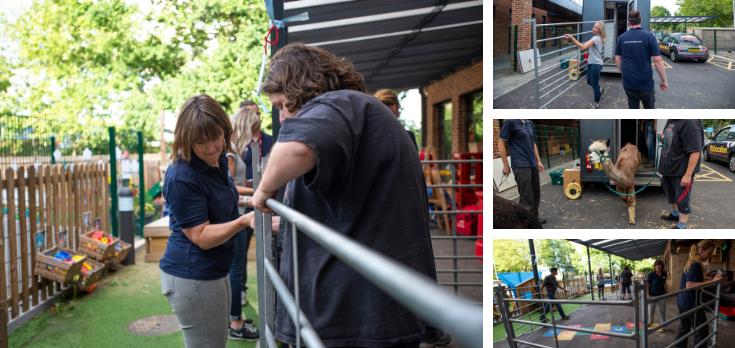 4.30pm Alpacas arrive and everyone works together to set up a pen in the playground, ready for more animals to arrive the following day.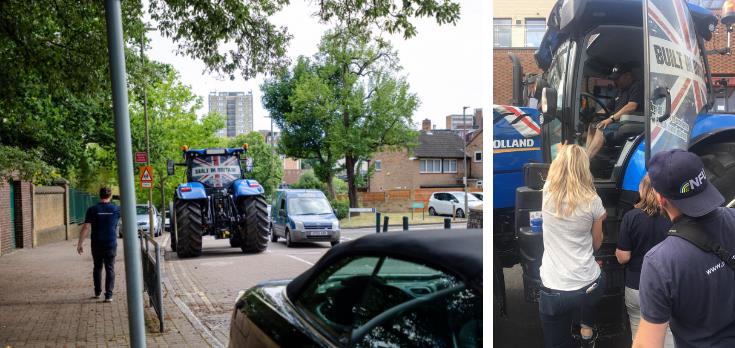 6pm The #BackBritishFarming branded New Holland tractor drives through the streets of London on route to the school.
Friday 19 July 2019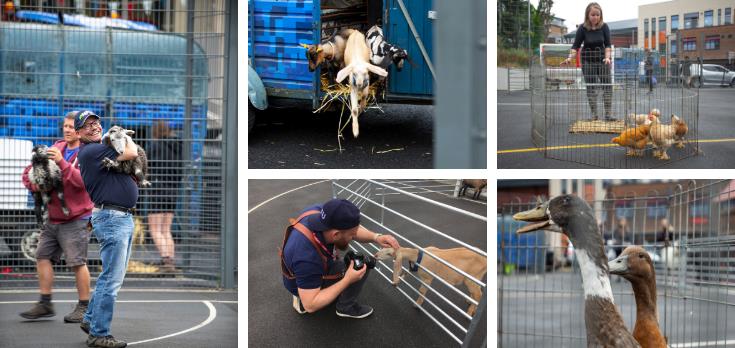 7am Final set up begins. Goats, chickens, ducks and sheep arrive.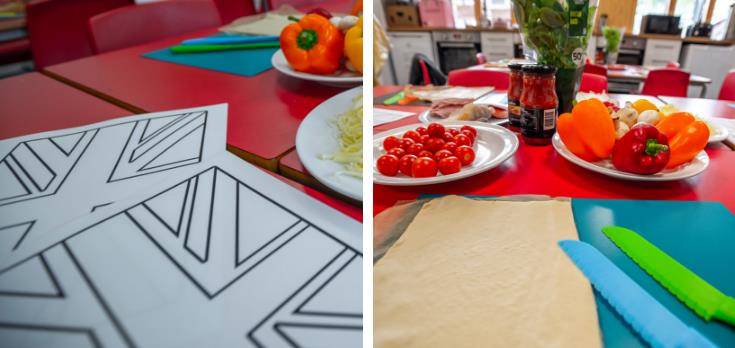 7.30am British seasonal fruit and vegetables are laid out ready for children to make food flags.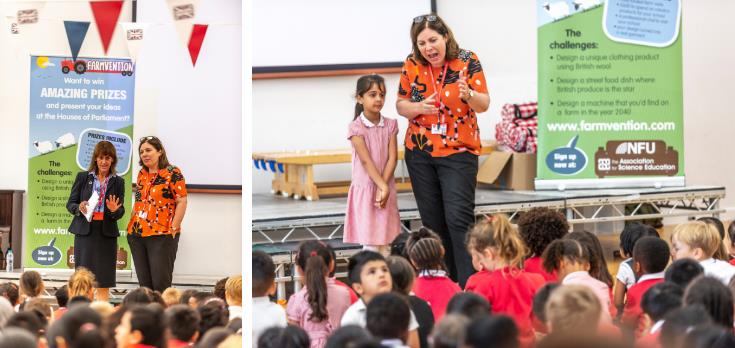 9am Children and parents arrive. Farmvention winner Afeefa Haroon gives NFU President Minette Batters and the School Council a tour of the farm. Children gather in the school hall and headteacher Abby Brady and Mrs Batters introduce the activities planned for the day.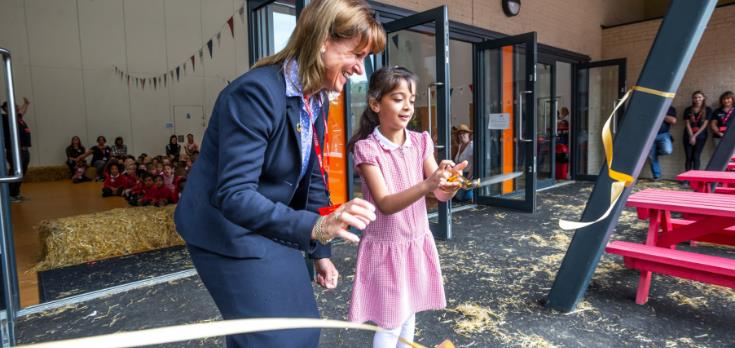 9.40am Afeefa cuts the ribbon for the official opening of Ronald Ross Farm, and activities commence.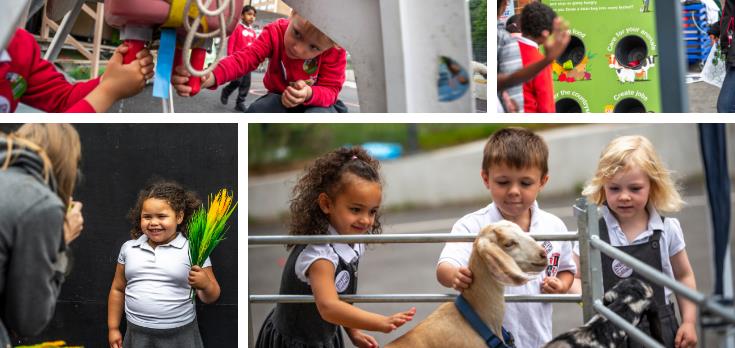 Outdoor farm activities
Children visit the Discovery Barn and animal pens to get hands-on with food and farming. In the dressing up area, pupils try on costumes of different professions within agriculture. Each pupil gets a Polaroid picture of themselves to take home.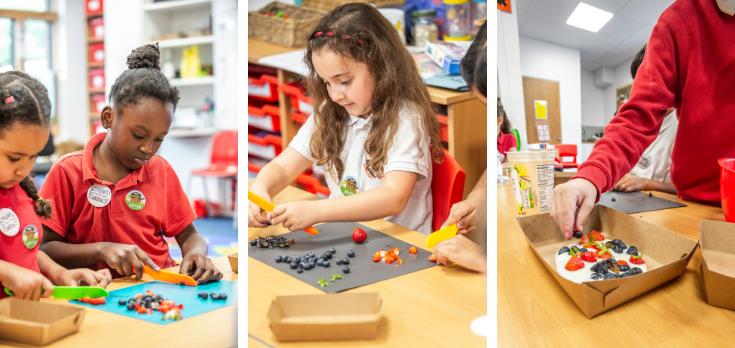 Food flags
Children use British seasonal fruit and yoghurt to make food flags.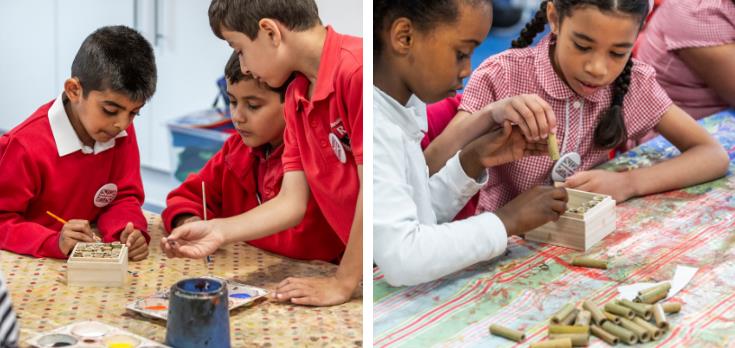 Bug hotels
Pupils make bug hotels while learning how farmers look after wildlife.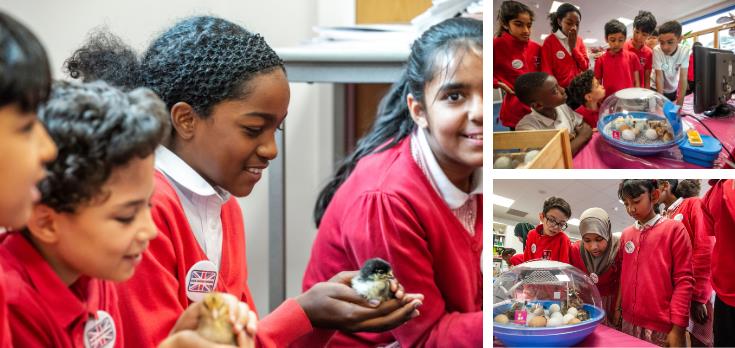 Eggucation
Chicks hatch in an incubator before the children's eyes.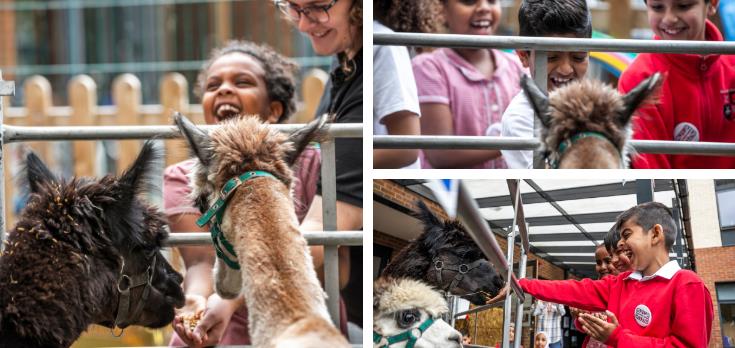 Alpacas
The children find out about ruminant animals.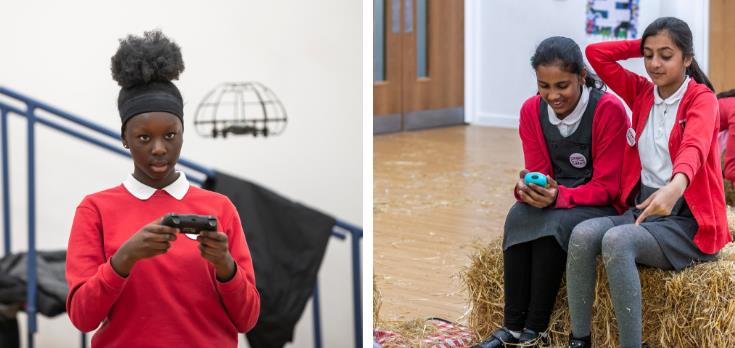 Farming of the future
Pupils learn more about high tech agriculture and test out some of the latest equipment.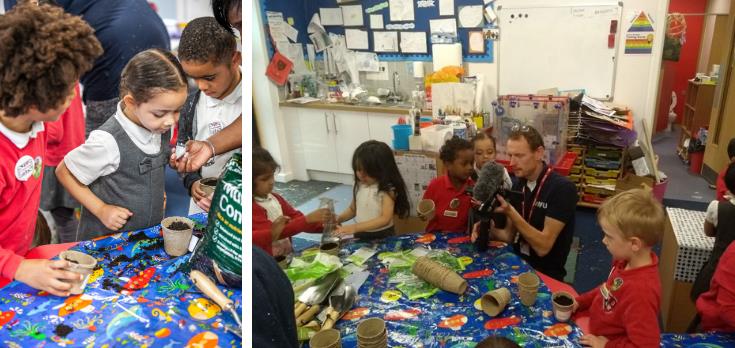 Planting
Pupils plant salad leaves and learn how to look after them until they're ready to eat.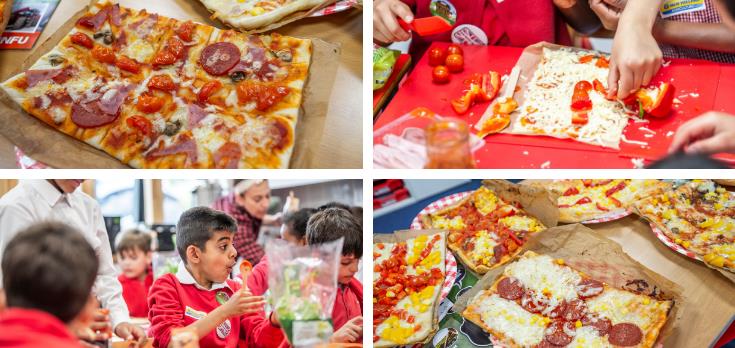 Pizza making
Pupils make pizza flags and learn more about where their food comes from.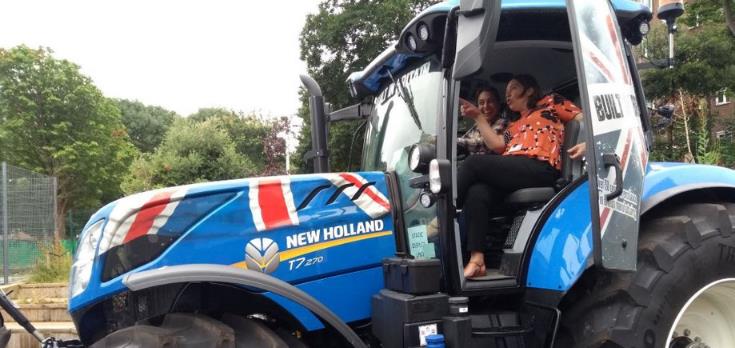 3pm School's out and the clear up begins, but not before the head and deputy headteacher have tried out the tractor for size.
Read more: