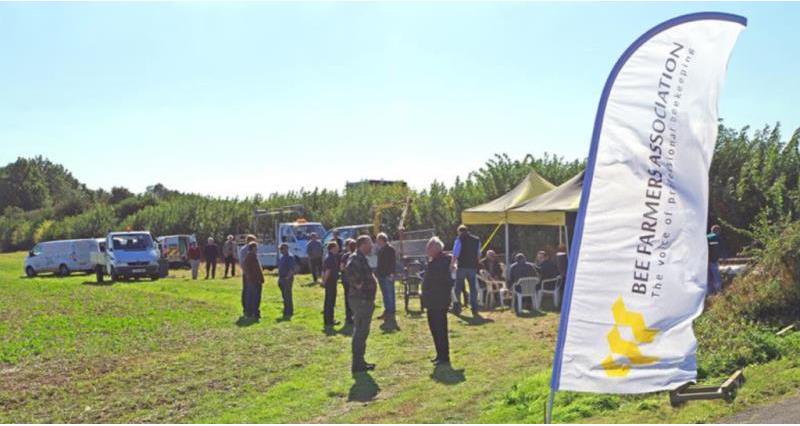 More than 100 of the UK's leading commercial beekeepers met to discuss the 2016 honey harvest and bee health issues during an open day at Brackley Bees, Northamptonshire, last week.
Operating in several counties, the family business runs over 900 colonies for contract pollination of both fruit and arable crops, and bulk honey production.
The event was organised by the Bee Farmers' Association and sponsored by European bee equipment manufacturers Swienty and Carl Fritz.