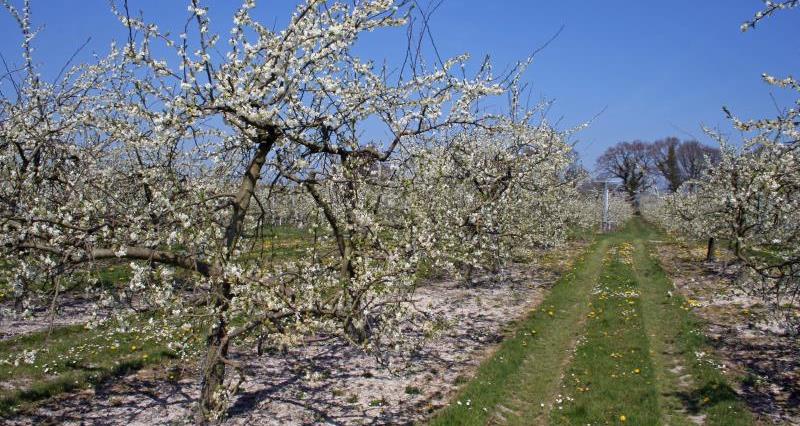 Met Office forecasters expect the run of cold nights to continue, with a colder plunge anticipated across the UK next week which could have consequences for some outdoor fruit production.
On Saturday night and into Sunday morning central and northern Britain is likely to experience frost, while on Sunday night frost is expected to be reasonably widespread across the South of the UK. Into next week, much colder conditions are expected to bring wintry weather to northern hills and further bouts of frost in locations with clear skies.
Although April frosts are not unusual, the dip in temperatures follows the fifth warmest March since 1910 and plant growth is currently ahead of schedule.
NFU chief horticulture adviser Hayley Campbell-Gibbons said: "Soft fruit production is protected by polytunnels, which can handle frosts of up to minus two degrees, but a severe frost would still be dangerous, and the cooler than average temperatures will certainly slow down production.
"The biggest concern is outdoor fruit production – such as apple and pear orchards, and blackcurrants. Production is ahead of schedule in many parts of the country, which means trees are in full flower and very vulnerable to night frosts. A severe frost could significantly impact British fruit production."
The Met Office's Tim Legg said: "Detailed frost recording in the UK began in 1961. With only 11 days of frost, March 2017 was the most frost-free since March 1998. In fact, England had fewer air frosts than in any other March since records of air frost began in 1961, with several stations in the south having had no air frosts at all during March."