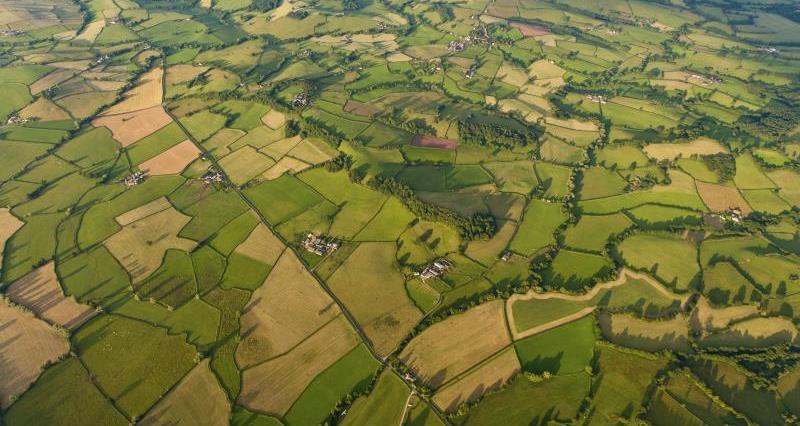 Farmers can get up to speed with BPS 2017 when the NFU puts boots on the ground for a series of meetings with members.
Continuing with dates in the South East next week, the NFU's BPS experts will be on-hand to update you on what's new and explain the changes, as the application window continues and the 15 May deadline begins to loom.
The team will talk through the BPS 2017 application process and also provide members with the latest news about remaining 2015 and 2016 payments.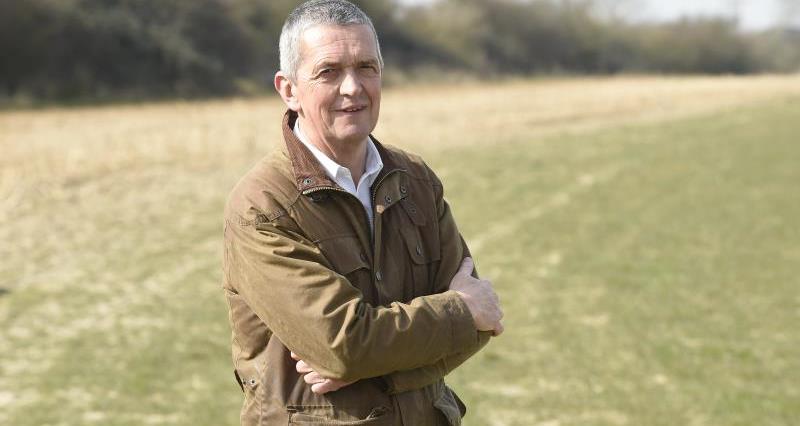 Guy Smith, NFU Vice President, said: "Although things are improving from a very bad start, we know that for most members the BPS experience has been less than smooth or easy. Our survey shows 10% still feel they have unresolved issues going back to 2015, while many more are thinking of using agents.
"Our aim with both our support and our lobbying is always to make BPS as farmer friendly as possible. I'd thoroughly recommend our roadshows as a way to boost a bit of BPS self-confidence and to hear what we've been doing as we continue into the 2017 application window."
The NFU has lobbied for its members throughout the past year on a number of key asks for farmers. This has resulted in:
Speedier payments closer to the opening of the December 1st window
BPS 2016 statements being issued ahead of the payment window opening
Clearer and more frequent communication for farmers
Enhanced entitlement statements (now online).
QUICK LINKS
NORTH EAST | EAST ANG | WEST MIDS | EAST MIDS | SOUTH WEST | SOUTH EAST

Date
Region
Member registration details

Meeting details
Tue 14 Feb
NE
Call 01904 451550 or email

bm9ydGguZWFzdEBuZnUub3JnLnVr

9am at Kirkley Hall, Ponteland, Kirkley, Northumberland, Newcastle upon Tyne, NE20 0AQ
NE
7pm at Scotch Corner - Holiday Inn, A66, Scotch Corner, Darlington, DL10 6NR


Wed 15 Feb
NE
8.30am at The Bridge, Walshford, Wetherby, LS22 5HS
NE
1pm at Pickering Memorial Hall, Potter Hill, Pickering, YO18 8AA




Mon 6 Mar
EA
Call 01638 672100 or email

bWVldGluZ3NlYUBuZnUub3JnLnVr

Barnham Broom Hotel, Honingham Road, Barnham Broom, Norwich NR9 4DD – Barford Suite - 1.30pm for 2pm start


Tue 7 Mar
EA
Cedars Hotel, Needham Road, Stowmarket IP14 2AJ – Gainsborough Suite – 9.30am for 10am start
EA
NFU Regional Office, Willie Snaith Road, Newmarket CB8 7SN – 1.30pm for 2pm start
EA
Writtle College, Lordship Road, Writtle, Chelmsford CM1 3RR – Northumberland Lecture Theatre - 7pm for 7.30pm start


Wed 8 Mar
EA
Abbots Ripton Village Hall, The Green, Abbots Ripton, Huntingdon – 9.30am for 10am start
EA
The Farmschool, Annables Farm, Annables Lane, Harpenden AL5 3PR – 2pm for 2.30pm




Thu 9 Mar
WM
Call 01952 400500 or email

d2VzdC5taWRsYW5kc0BuZnUub3JnLnVr

Arthur Rank Centre, Stoneleigh Park, CV8 2LG - 2-4pm



WM
Orchard Room, The Pear Tree Country Hotel, Worcester, WR3 8SY - 7-9pm

Tue 14 Mar
WM

The Greenhous West Mids Showground, Berwick Road, Shrewsbury, SY1 2PF - 2pm to 4pm

Room: President's Pavilion



WM
YFC Centre, Weston Road, Stafford, ST18 0BD - 7.30pm


Wed 15 Mar
EM
Call 01572 824250 or email

ZWFzdC5taWRsYW5kc0BuZnUub3JnLnVr

Toft Country House Hotel, Bourne, PE10 0JT - 8.00am start
EM
Epic Centre Lincolnshire Showground - 12:30pm start
EM
Bakewell ABC – 7.30pm start


Thu 16 Mar
EM
Newark Showground – 8.15am for 8.30am start
EM
Kilworth Springs Golf Club – 7.00pm for 7.30pm start




Tue 21 Mar
SW
Call 01392 440700 or email

c291dGgud2VzdEBuZnUub3JnLnVr

9am-11am Lifton Farm Shop, Lifton, Devon, PL16 0DE
SW
12.30noon-2pm New Agriculture House, Blackbrook Park Avenue, Taunton, TA1 2FU
SW
7.30pm-9.30pm Kingston Maurward College, Dorchester, Dorset DT2 8PY


Wed 22 Mar
SW
12noon-2pm The Bear Hotel, Wiltshire, Devizes, SN10 1HS
SW
6pm-8pm Gloucestershire




Wed 26 April
SE
Call 01730 711950 or email

c291dGguZWFzdEBuZnUub3JnLnVr

10:30 – 12:30 Amos Hall, Ashford Market, Monument Way, Orbital Park, Ashford, Kent, TN24 0HB
SE
3:00 – 5:00 Kleinwort Farmers' Room, South of England Showground, Ardingly, Sussex, West Sussex RH17 6TL


Thu 27 April
SE
10:30 – 12:30 Gilbert White Room, Sparsholt College, Westley Lane, Sparsholt, Winchester, SO21 2NF
SE
3:00- 5:00 Agriculture House, Oasis Park, Stanton Harcourt Road, Eynsham, OX29 4TP