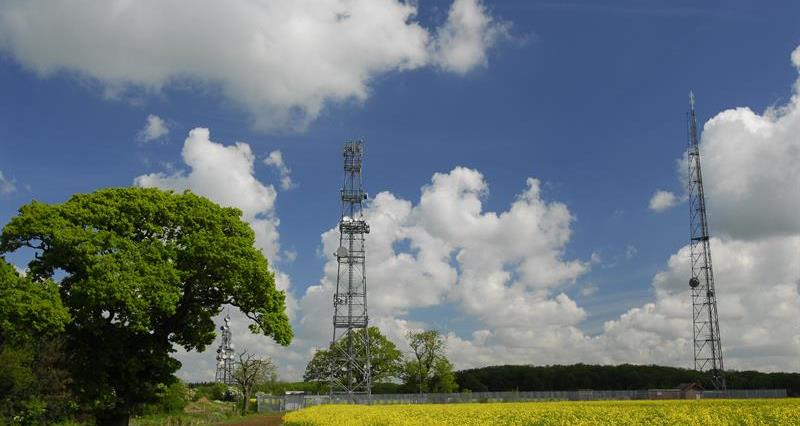 The NFU has continued to promote farmers' case for 5G and full mobile coverage, highlighting how on-farm productivity, health and safety, business and rural life can all be improved.
To promote farm innovation, the NFU has shone the spotlight on RuralFirst 5G trials, which has been producing encouraging results. These include how:
A farm in Somerset is utilising data sharing collars supported by 5G in order to get real-time updates on cattle health, including lameness and mobility, and their grazing patterns.
Reduced latency and faster download speeds could introduce fully autonomous tractors to farms, allowing precise driving and individual seed monitoring.
5G is being used to run drones that test soil health.
A report on the rollout of 5GRIT (5G Rural Integrated Testbed) shows that 5G is being used for virtual tourism in the Pennines with 5GRIT has also been exploring the use of drones for following herds remotely, allowing farmers to check up on herds without having to spend time looking for them and physically checking them.
There are also important social advantages:
An aging society is one of the four Grand Challenges identified by the Industrial Strategy. With 40% of farm holders in England being aged over 65, health care is of huge concern. 5G will be instrumental in the deployment of technologies such as remote health care services, which could become an essential tool for farmer wellbeing.
In 2018 the NFU mobile and broadband survey, only 17% of NFU members reported a reliable outdoor mobile signal in all areas on their land.
In responding to the consultation proposals for improving mobile coverage, the NFU:
Welcomes the simplification of the planning process for the deployment of mobile technology apparatuses and further infrastructure in order to extend mobile coverage, particularly in rural areas.
Highlights the need for signal for safety, given farming remains the most dangerous industry in 2019 and for wider environmental monitoring. To ensure there is a mobile solution for all areas, including in Sites of Special Scientific Interest (SSSI), which are not covered by the consultation.
Supports the increasing of height and width of the masts in order to supplement mast sharing rather than the creation of new masts, whilst acknowledging that it is imperative that the visual integrity of the countryside is maintained and that masts should be as unobtrusive as possible.
Believes that redundant equipment on sites no longer in use should be removed in a timely manner. Furthermore, the land should be restored to a satisfactory state.
Raises concerns that the Code of Best Practice is not legally binding and therefore, Mobile Network Operators will not be held accountable for ensuring minimal disturbance and maximum communication with landowners.