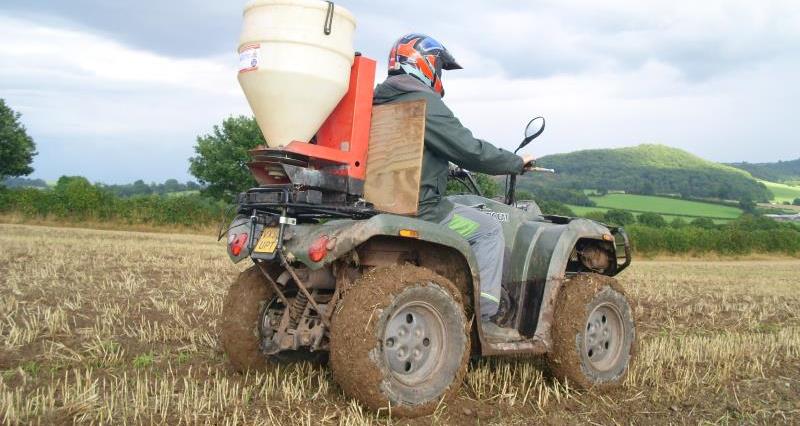 Chiltern Farm Chemicals challenged Defra by way of judicial review in the High Court over the Secretary of State's decision to ban metaldehyde slug pellet products in December 2018. Late last week the government conceded the judicial review claim. This means that Chiltern has been successful and the decision not to re-register and to revoke the existing metaldehyde authorisations has been quashed and is no longer of any effect.
NFU Deputy President Guy Smith said:
"It's of the utmost importance to farmers that decisions on the availability of vital plant protection products are made properly, following the procedure set out by law.

"Metaldehyde products play a key role as part of an integrated approach to slug control and farmers remain acutely aware of the need to use these products judiciously and to ensure their use has minimal impact on the environment."
In autumn 2017, the Metaldehyde Stewardship Group introduced enhanced stewardship guidelines to help increase protection of watercourses and minimise the risk to other wildlife. Uptake of, and engagement with these enhanced guidelines has been high and initial observations suggest that less metaldehyde was used in autumn 2017 and 2018. We would urge anyone using metaldehyde to continue to observe the enhanced guidelines developed by the Metaldehyde Stewardship Group.
NFU senior plant health adviser Emma Hamer said:
"The re-registration process for metaldehyde-based slug pellets will have to take place again and we do not know what further data will be requested by regulators. Clearly it is early days as this is a new situation. We also do not know which companies will re-apply for product registration in the UK. Metaldehyde based slug pellets remain available in over 20 other member states."
More from NFUonline: