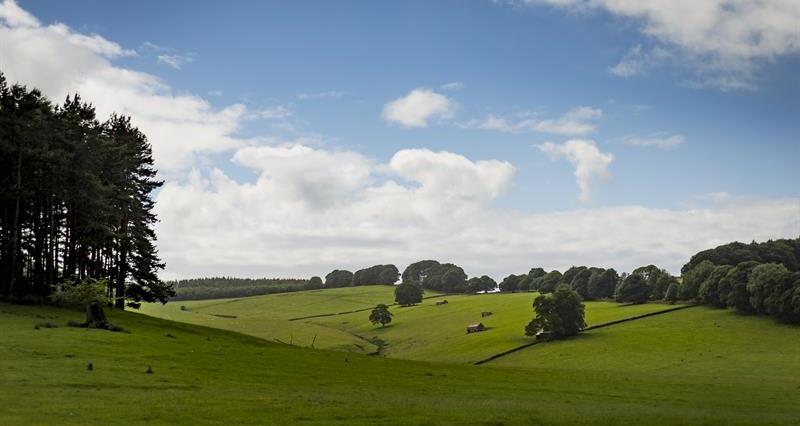 The NFU's policy and commodity advisers are working to provide up to date advice on the issues impacting members as a result of the coronavirus outbreak. This page will be updated as and when information is available.
Page updated 27 March:
Click on the links below to jump straight to the information:
Farm business concerns
Environment and access to the countryside
Rural issues
Looking after wellbeing on farm
Impacts on the supply chain
How is my sector affected?
These links will open in a new tab:
Farm business concerns
Advice for employers
To support members with practical employment and health and safety related concerns around COVID 19, the NFU's team of in-house legal professionals have produced this Q&A article which they are keeping up to date. This go-to resource is a useful outline of an employer's responsibilities and obligations, with useful links to official guidance.
---
Access to labour
The NFU is also looking at access to labour concerns which are mounting, particularly in the horticulture sector with fears that travel restrictions will prevent migrant workers from coming to the UK – click here for an NFU update and insight on this. We are actively engaging with government to seek solutions to these emerging areas of concern. Some suggestions already made centre around getting seasonal horticultural workers recognised as key workers, looking at all options to enable migrant workers to still come from abroad and re-routing workers from other sectors where work is no longer available due to the impact of COVID 19.
Extension of visas for those who cannot travel home
Following NFU lobbying, the Government has confirmed that if you're in the UK and your leave expires between 24 January 2020 and 31 May 2020 then your visa will be extended to 31 May 2020 if you cannot leave the UK because of travel restrictions or self-isolation related to coronavirus (COVID-19). They have also provided guidance on getting your visa if you are outside of the UK. For more information visit the Coronavirus (COVID-19): advice for UK visa applicants and temporary UK residents page on Gov.uk.
---
Key workers
There has been positive news on the access to labour front. The government has publicised its list of key workers which includes those involved in food production, processing, distribution, sale and delivery as well as those essential to the provision of other key goods (for example hygienic and veterinary medicines) with farmers specifically mentioned in DfE advice for parents.
This is intended to address the problems that could have been caused if workers are unable to work due to closures of schools and nurseries rather than being unwell. It is important to highlight however, that if it is at all possible for children to be at home, without relying on those in at risk groups (such as grandparents, friends/family members with underlying conditions etc) then they should still be kept home even for workers in these sectors.
Parents should also do everything they can to ensure children are not mixing socially in a way which can continue to spread the virus. This means children should observe the same social distancing principles as adults.
The NFU will provide further information once it has digested and reviewed specific details around this publication but this is welcome news. For clarity however, it is worth underlining that the list published today is about workers who can and who cannot send children to school. It is a positive indication on how the food supply chain is perceived by government but at this stage, it does not go beyond this in scope. We are in contact with government on this and will keep members updated.
Advice for NFU members can be found here.
---
Impact on BPS and environmental schemes
Liaison with Natural England
The NFU has learnt that all Natural England staff have moved to 100% home working, all fieldwork is suspended and all National Nature Reserve (NNR) facilities (carparks, visitor centres, etc.) are now closed. NE will also be discouraging people from travelling to NNRs, though local visitors may still use them for exercise, as long as they follow the new social distancing guidance. You should still be reach any regular NE contact you have b phone or email but all NE offices are now closed. Where you do not have an existing contact but wish to get in touch with NE, you should use the customer enquiries service:
NE are working up plans and contingency measures, including work with the RPA about how to handle agri-environment schemes, with other Defra bodies and NGOs about site management and access to greenspace and about implications for consenting and licensing work.
NE will be regularly posting Operational Updates that will set out any changes that may impact the work they do.
Countryside Productivity Small Grant Scheme
The claim deadline for all CPSG claims was originally set as midnight on 31 May 2020. The RPA have announced that whilst they would still like people to try to claim as soon as possible they accept that the current situation is having an impact on the ability of some suppliers to meet that deadline. Therefore, the RPA are now extending the deadline date to midnight on the 31 July 2020 for claims to be received.
Liaison with the Rural Payments Agency
The NFU is in regular contact with the RPA and has raised a number of issues including:
RPA processes: Could the RPA simplify its claim processes (beyond the processes for BPS 2020 or CS 2020 that already taking place)? The NFU sees the need for a full end to end review of what can be done to deliver more time now to help those applying in challenging circumstances and delivering payments from 1 December 2020.
Deadlines: The NFU would like to see extensions and maximum flexibility given to those that cannot supply everything by the deadlines set for 2020.
Making applications: NFU helps a few thousand farmers each year with application, generally visiting them on farm or hosting them at a local office. NFU staff are concerned with how they help members complete forms, etc. particularly those that are less mobile or unfamiliar with online applications. Could a farmer simply confirm remotely that the claim has not changed from 2019 in order to help the process and get a claim into the RPA? The NFU has also raised the concern over supporting documents being held up if Royal Mail reduces services or cannot guarantee delivery leading to potential problems.
Penalties: The NFU is aware that there are changes to come on the BPS eligibility sanctions, but can the RPA look at all the penalties to see where more flexibility can be included in the application of such sanctions across the board where situations are genuinely outside of farmers control? There is potential that no staff will be available to help with inspections of stock or vets are not able to provide necessary paperwork to show compliance.
Commons: The NFU are aware of some challenges where the stock of commoners and commoners mix. Some commoners are concerned about putting stock out, especially where others use them and can the usage rules in terms of active grazier be relaxed this year?
Vulnerable groups: Many farmers fall into this and are now being told to adhere to a 12-week isolation, how can we help those needing to supply a claim by a future deadline?
Approach to support those applying for Countryside Stewardship 1/1/21 start date: Will there be any support given? Also, will there be any issues with getting Higher Tier agreements that require NE approval (on farm) up and running given that contact is to be avoided?
Inspections: Can they take place, can they be stopped if already notified, what are the RPA protocols at this time? Can the RPA cope with the same inspection workload requirement in a shorter period of time? Can the RPA make changes to the rules? To reduce or defer inspections or defer the application deadline within the EU transitional arrangements we are currently adhering to?
---
How is the government supporting businesses?
The Budget included a number of measures to support businesses with their response to the cost and cash flow pressures COVID-19 presents. This included expanded Business Rates Relief, a Coronavirus Business Interruption Loan Scheme for SMEs and a dedicated helpline for those who need a deferral period on their tax liabilities.
The government has now made further announcements which expand on many of these budgetary announcements. Key measures include:
Government backed guaranteed loans
The government has made available £330bn of guarantees for any business that needs access to cash with scope to go further if required.
Two main schemes:
Lending facility for large businesses to provide low cost commercial paper. This is a type of short term unsecured debt to help with the short term liquidity of large corporates. Positive measure which could help provide more resilience to the supply chain, however it is still a debt and there will be concerns on the ability of businesses to service these debts if there is a significant economic fallout.
Business interruption loans of up to £5m with no interest due for first six months for SMEs. This is good in principle but again a debt with interest kicking in after six months. Following NFU discussions with the Treasury and financial services sector, agriculture is now eligible but at a reduced rate due to state aid rules. The NFU will shortly be providing updates on the details of the scheme. Following NFU discussions with the Treasury and financial services sector, agriculture is now eligible but at a reduced rate due to state aid rules. See briefing below.
Business Rates Relief
In the March Budget 2020 the Government announced they would be increasing the Retail Discount for Business Rates from 1/3 discount to 50% for eligible businesses with Rateable Values below £51,000. Further announcements in connection with COVID-19 have extended this to 100% relief for this period. They have also made further extensions to the scope of the discount meaning that other sectors such as hospitality and leisure can also benefit. The discount will also be for all businesses falling within these sectors regardless of rateable value.
Small Business Grants
For businesses which do not have a valid insurance policy covering them for pandemics, grants of up to £25,000 per business will be available to bridge the cash flow and fixed costs gap. Eligibility so far known for these grants is that the business must be in the retail, hospitality or leisure sectors as described above and must have a rateable value between £15,000 and £51,000.
The Budget announcement that all small businesses eligible for Small Business Rates Relief will be given cash grants of £3,000 has been increased to £10,000. This should apply to around 700,000 small businesses and is intended to help them meet ongoing costs. It is expected that these grants will be made available without delay.
Coronavirus job retention scheme
All employers in the country are eligible (small, large, charitable and non-profit), covering 80% of salary of retained workers up to £2500 per month (just above median income). Employers can top up salary. Paid in form of grants from HMRC for all people not working but are furloughed or kept on payroll.
Cover cost of wages backdated to March 1st and open initially for at least 3 months with option to extend. No limit on amount of funding available for scheme.
First grants to be paid within weeks and completed by end of April.
Next quarter of VAT payments deferred.
No business will pay VAT from now until the end of June. Have until end of financial year to pay those bills. Direct injection of over £30bn of cash to businesses equivalent to 1.5% of GDP.
Universal Credit Standard Allowance and Working Tax Credit basic element
For next 12 months increased by £1000 a year.
Suspending minimum income floor
Self-employed can access universal credit at rates equivalent to statutory sick pay for employees

Housing credit and universal credit increased

Local housing allowance will cover at least 30% of market rents in the area
Other measures
Mortgage lenders will offer three month mortgage holidays to those affected by COVID-19.
New forms of employment support measures to follow
Specific support package for airlines and airports
Planning relaxation allowing pubs and restaurants to provide takeaway services without the need for planning permission for change of use.
Self-assessment payments deferred to January 2021
Self-employment support scheme
Direct financial support will be provided to the self-employed in the form of a taxable grant. This will represent 80% of average self-employed monthly earnings with a cap of £2,500 per month. The monthly earnings will be based on an average of the last three years profits, or where you have traded for less than three years, the reduced period of trading.
It will be paid initially for three months, backdated to March 2020, in the form of a lump sum in June. HMRC will contact those eligible inviting them to make a claim, but it is only open to those with trading profits of up to £50,000 per annum, where most of their income comes from self-employment, and where they were reporting as self-employed on their 2019 Self-Assessment tax return. (A 4-month extension to the tax return filing deadline will be given for those who missed the 31 January deadline).
---
Animal health concerns
TB Testing – APHA update
The Animal and Plant Health Agency (APHA) have added some further clarification with regards to TB testing. These changes are explained in the briefing note 08/20. Read the APHA briefing note.
In summary, TB testing should only be carried out where it is safe to do so, maintaining a 2-metre distance between vet and farm staff, and between farm staff who do not live together. If it cannot be carried out safely, due to handling systems and/or the stock to be tested, it should be postponed.
If a whole test cannot be carried out due to an inability to test safely, there is an option to delay the window ONCE to allow either social restrictions to be lifted, or alternative handling to be implemented.
In short, there will be no financial penalties in Basic Payment Schemes or herd restrictions placed on OTF herds for delaying a test, if it is within the revised testing window. The testing window extensions depends on the type of test concerned. Those tests with a 3 month window will be delayed for an additional 2 months, and those with an initial testing window of 2 months, will be extended by a month. For breakdown testing, herds will be permitted to extend testing up to 120 days after reactor removal.
BCVA have stated that they are working to clarify a position with AHPA surrounding the ability to split whole TB tests into part tests, to accommodate for certain cohorts of cattle that cannot be safely tested at this time.
Farmers should speak to their vet before a test is due to discuss their individual situation and ability to test safely.
---
Driving and vehicles
MOT testing
The Department for Transport has issued updated guidance regarding MOT testing of vehicles.
HGVs:
MOT testing of HGVs is suspended for three months starting on 21 March. If an MOT certificate expires during this period vehicle operators can request a Certificate of Temporary Exemption (CTE). Further information on CTE is available here.
Operators of HGVs must continue to ensure that all vehicles are maintained, safe to drive on road and operated within the terms of operator license conditions.
Trailers:
Trailers will be exempt from needing an MOT for 3 months from 21 March 2020. In most cases, your trailer will have been automatically issued a 3-month exemption, and you do not need to do anything. However, you might need to apply for this, if your vehicle fits into one of these categories:
You will not receive a paper exemption certificate. Instead, your MOT will be extended by 3 months from its current due date.
You can check your MOT history to see when you have been issued an exemption. It will not be updated straight away so you should check back if the date your MOT is now due has not been updated yet.
Cars, vans and motorcycles:
Cars, vans and motorcycles due an MOT from 30/03/20 will have their MOT extended for 6 months – this will continue indefinitely. However, vehicles must continue to be kept in roadworthy condition, as drivers can still be prosecuted if driving an unsafe vehicle. Follow the following links for information on:
---
Business Tenancies: Protection from eviction
The Government has announced that the Coronavirus Bill will contain provisions to protect commercial business tenants under the Landlord and Tenant Act 1954 from eviction for non-payment of rent due to coronavirus. The protection is intended to last until 30th June 2020. The provisions proposed do not apply to agricultural tenancies under the Agricultural Holdings Act 1986 or Agricultural Tenancies Act 1995. The current proposals may affect NFU members in two ways:
Members who have diversified and occupy the diversified property under a non-agricultural business tenancy will qualify for the protection.
Members who themselves are landlords to commercial business tenants will not be able to enforce possession up until 30 June 2020.
High Court proceedings commenced before the date the Bill becomes an Act of Parliament and comes into force will ensure that a tenant does not have to give up possession before the 30 June. Likewise, proceedings to enforce a right of re-entry or forfeiture for non-payment of rent, commenced in the county court before the date the Act comes into force will not be enforceable until 30 June.
---
What is the government doing to protect residential landlords and tenants?
The government has announced a package of measures to protect residential renters and landlords affected by coronavirus. As a result, no renter in either social or private accommodation will be forced out of their home during this difficult time.
Emergency legislation will be taken forward as an urgent priority so that residential landlords will not be able to start proceedings to evict tenants for at least a three month period. As a result of these measures, no renters in private or social accommodation needs to be concerned about the threat of eviction.
Recognising the additional pressures the virus may put on residential landlords, the three month mortgage payment holiday will be extended to landlords whose tenants are experiencing financial difficulties due to coronavirus. This will alleviate the pressure on residential landlords, who will be concerned about meeting mortgage payments themselves, and will mean no unnecessary pressure is put on their tenants as a result.
At the end of this period, residentiallandlords and tenants will be expected to work together to establish an affordable repayment plan, considering tenants' individual circumstances.
---
Will farm events, training and audits continue?
Farm audits are likely to be suspended for the foreseeable future and reviewed as appropriate.
A number of organisations that run farmer events, including Championing the Farmed Environment, AHDB, Catchment Sensitive Farming and Natural England, are postponing farm events, farm visits and site visits. Many are exploring ways of delivering advice and training virtually through webinars and other technology.
Relevant providers are reviewing how they deal with the difficulties with restricted travel and obtaining Continuing Professional Development (CPD) points. BASIS have relaxed rules on CPD point collection – more information can be found here.
LEAF Open Farm Sunday has been postponed - find out more here.
Most farming shows and events have been cancelled.
Shows cancelled include: The British Pig and Poultry Fair, the Grassland & Muck Event, the Royal Three Counties Show, the Great Yorkshire Show, Devon County Show (postponed to August 28 – 30), Royal Welsh Show, Northumberland County Show, Suffolk Show, Staffordshire County Show ,The Royal Bath and West Show , Royal Cornwall Show , Lincolnshire Show, Royal Norfolk Show and Royal Lancashire Show
The Cereals event will be postponed until June 2021. The NFU has heard from the Cereals Team: "However, we are still determined to do our utmost to support the industry, so will be taking the event online on 10-11 June 2020 instead. We will endeavour to deliver working demonstration videos, seminar sessions and expert advice so that visitors and exhibitors can get as much as possible from the event and gain CPD points as normal. We will also do our best to help facilitate information exchange between exhibitors and visitors in a digital environment. We hope that you will support us in this new initiative."
---
Should I allow a Utility Operator on my Farm or into my house?
Openreach have published advice online. The NFU supports this approach as it balances the need to repair and maintain the network and avoid spread of Covid19. The internet should be seen as an essential service.
Openreach say their number one priority is to keep people connected, and they've been working closely with customers to minimise the impact that the Government's new restrictions have on the services they can provide.
Openreach are focussing on the repair and maintenance of connections that support critical national infrastructure, essential public services, vulnerable customers and those without service.
They've also advised their engineers to avoid entering customer premises. A large amount of their work can be completed outside, and they can often fix problems without entering a customer's property. Openreach are advising engineers not to complete any work inside a property unless it would leave a vulnerable customer with no form of connection, and it's not possible to provide one by any other means.
---
Will HSE farm inspections continue to take place during the coronavirus outbreak?
The HSE have informed us that they are reviewing the approach to inspection work in light of the COVID-19 situation. In circumstances that Inspectors feel it necessary to visit farms, such as to investigate serious incidents or where there is intelligence that risks are not being properly managed, inspectors will follow PHE guidance on social separation while visiting the workplace.
Members are reminded that there are no changes to the legal requirement to follow health and safety law and for employers and the self-employed to manage risks on the farm to ensure the health and safety of themselves, workers, family, visitors and contractors, and members of the public. During this period, Health and Safety Law has not been suspended or relaxed
---
Guidance for food businesses
The Food Standards Agency has published guidance to assist food businesses in responding to the Covid-19 outbreak. The new guidance has been developed with Defra and covers a range of areas including good hygiene practice, management of employee sickness, and social distancing for specific food business settings.
It is very unlikely that people can catch COVID-19 from food, it is a respiratory illness and not known to be transmitted by exposure to food or food packaging.
---
Environment and access to the countryside
The use of public rights of way
NFU members have been concerned over the volume of people who have been flocking to the countryside in recent days. This is causing anxiety to our members, particularly if they have family members in at-risk groups. They see crowds of people in close proximity and many public rights of way (PROW) go through their farmyards and gardens.
The NFU recognise that there are multiple health and wellness benefits to getting out and enjoying the countryside, we promote this and arguably during this time it may be imperative that the countryside remains open. However, we may need emergency measures in place to protect the vulnerable and alleviate anxiety.
Following the announcements on 23 March of the lockdown by the Prime Minister, the situation may change. The NFU are in discussions with Defra and Natural England, and have asked for:
Improved communications on responsible use of PROW during this time.
Whether farmers or land owners in at-risk groups can put up notices informing members of the public that they are either self-isolating or are in the at-risk group.
Potential implementation of emergency measures that will allow for those self-isolating or who meet the vulnerable criteria to temporarily divert or close rights of way to protect everyone.
NFU Deputy President Stuart Roberts has recorded this video to encourage members of the public to take extra care when out on footpaths and Rights of Way.
---
Farmed environment issues
Moorland burning
The England and Wales Wildfire Forum "recommends that anyone planning prescribed burning should carry out a risk assessment (see the guidance) and now this must also consider the reduced availability of Fire and Rescue Service resources to respond to any escaped fires. Also, the clear message from government is for everyone to stay home unless involved in essential activity. Prescribed burning is unlikely to be considered an essential activity". Guidance on heather and grass burning can be found in the burning code. The burning season dates run from:
1 October to 15 April in upland areas (severely disadvantaged areas)
1 November to 31 March in other areas
---
Rural issues
Will there be problems with energy supplies?
Energy networks may need to reallocate staff shifts due to illness which could affect the continuity of energy supplies. The NFU would be concerned if repairs are prioritised in urban areas over rural areas. NFU Energy will provide advice (i.e. ensure emergency generator is serviced, ensure fuel supply).
---
Will there be problems with broadband or mobile coverage?
Broadband could become less reliable and our sparser and rural services could come under pressure making it more difficult to access to emergency and health services. The Chancellor has just suggested that people contact their local authorities for more advice and they will be being encouraged to provide this online, as phone advice will be more limited.
There is limited rural information about how sparse rural areas could be affected differently here: https://rsnonline.org.uk/coronavirus-why-rural-areas-could-struggle
Click here for LGA advice on coronavirus: https://www.local.gov.uk/coronavirus-information-councils.
---
Will there be any impact on rural crime?
The NFU understands that the police are planning for disruption, staff shortages and an increase in criminal behaviour. If rural business premises are left empty there is concern they could become a target. There could also be a threat of theft to livestock and poultry caused by perceived food shortages and a potential rise in fly-tipping incidents due to waste and recycling centres closing. The NFU is raising concerns with police leaders.
---
How does this affect planning applications and infrastructure developments?
Planning application site visits are being delayed, as are council meetings, including planning committees and all local plan and planning appeal hearings. This will mean longer times to move applications through the system. Anyone who is applying for funding to deliver a planned project or a project to meet supplier demand needs to be aware of this, or those seeking to comply with a regulatory requirement. This may mean the government should move to relax some proposed regulation deadlines and extend some rural funding ones.
The government is thinking about changing legislation to allow planning appeals to accept evidence orally, for example by video link, and to allow council meetings to take place online. National Infrastructure Inquiries are also on hold.
Members should look first to their local planning authority websites for further information.
---
Looking after wellbeing on farm
What is the government saying about self-isolation?
All persons displaying symptoms of coronavirus should self-isolate and stay at home.
What are the symptoms?
The most common symptoms of coronavirus (COVID-19) are recent onset of:
New continuous cough and/or
High temperature 37.8°C or above
For most people, coronavirus (COVID-19) will be a mild illness.
How long do I need to stay at home if I have symptoms?
Anyone with symptoms should stay at home for at least 7 days.
If you live with other people, they should stay at home for at least 14 days, to avoid spreading the infection outside the home.
After 14 days anyone you live with who does not have symptoms can return to their normal routine.
But if anyone in your home gets symptoms, they should stay at home for 7 days from the day their symptoms start. Even if it means they're at home for longer than 14 days.
What if I'm over 70, or have a long-term condition, are pregnant or have a weakened immune system?
If you live with someone who is 70 or over, has a long-term condition, is pregnant or has a weakened immune system, try to find somewhere else for them to stay for 14 days.
If you stay at home together, try to keep away from each other as much as possible.
What if I still have symptoms after seven days?
After seven days, if you no longer have a high temperature you can return to your normal routine.
If you still have a high temperature, stay at home until your temperature returns to normal.
If you still have a cough after seven days, but your temperature is normal, you do not need to continue staying at home. A cough can last for several weeks after the infection has gone.
Use the NHS 111 online coronavirus service 111 if
You feel you cannot cope with your symptoms at home
Your condition gets worse
Your symptoms do not get better after 7 days
Only call the telephone 111 number if you cannot get help online.
---
Tips for staying at home
It's important to stay at home to stop coronavirus spreading.
Do
Try to keep at least 2 metres (3 steps) from other people in your home, particularly people over 70, or those with long-term health conditions
Ask friends, family and delivery services to deliver things like food shopping and medicines but leave them outside
Sleep alone, if possible
Regularly wash your hands with soap and warm water for at least 20 seconds
Drink plenty of water and take paracetamol to help with your symptoms
Don't
Have visitors (ask people to leave deliveries outside
Leave your home, for example to school or to public place
More information and advice is available on the NHS website and on the Gov.uk website.
---
How to deal with self-isolation on farm
Self-isolation may help keep you physically well but mental wellbeing is important and a prolonged period of isolation can have a detrimental effect on mental health.
Here are some ideas to help you deal with self-isolation and help keep you mentally well:
Eat healthily and avoid constant snacking on sugary and salty snacks.
Exercise regularly and wherever possible get outside for some fresh air even if it has to be just the garden. If you can't get outside things like bird watching from the window or tending to house plants can help to add variety to routines and keep minds active.
Establish and keep to a routine to help get things done and give a sense of achievement having done so.
Avoid looking at a screen all day whether it is for work or pleasure. Too much blue light from screens can be disruptive to sleep and wellbeing.
Stay connected. Just because you may be self-isolating does not mean that you have no contact with the outside world. Use the phone, email, Facetime or Skype to keep in regular contact with friends and family. Regular social contact will be good for you but will also benefit whoever you are talking to as well. Keep in touch with neighbouring farms so that you can have the opportunity to talk with people who can relate to the situations and issues you may be facing.
Limit news intake. The World Health Organisation says: "A near-constant stream of news reports about an outbreak can cause anyone to feel anxious or distressed. Limit news updates to certain times and use trusted sites such as the NHS and Gov.uk to get information and guidance on how to cope with coronavirus."
Advice from people who understand farmers and farming is available from the FCN on 03000 111 999.
More information and advice on dealing with self-isolation is available on the NHS website and on the Gov.uk website.
Information and advice on mental wellbeing is available from the Mental Health Foundation and from Mind.
---
What help and support can I get?
The Farming Help Charities – Addington Fund, Farming Community Network (FCN), Forage Aid, Royal Agricultural Benevolent Institution (R.A.B.I), and Royal Scottish Agricultural Benevolent Institution (RSABI), supported by The Prince's Countryside Fund - are working together to support the farming community during the current coronavirus (COVID-19) outbreak.
The charities say:
We recognise that this could be an anxious time for many farmers and farming families and periods of poor health or self-isolation may result in temporary practical difficulties on farm.
In conjunction with The National Federation of Young Farmers Clubs and The National Farmers Union, we can offer the following help.
Utilising our Farming Help helpline (operated by FCN) and respective organisations / volunteer networks, we can offer the following local support.
Call our helpline on 03000 111 999 if you:
Feel concerned or anxious and would like to talk to someone who understands farming, will listen to you and help you think through your options.
Would like help to draft a contingency plan to ensure you and your farm are prepared, should you be unable to work for a time.
Become ill or are self-isolating and cannot find help locally from friends or neighbours. We can discuss an individual plan to try and find you help with feeding livestock, shopping, or collecting prescriptions. In this instance we will need to share your details with our wider networks and ensure that we follow guidelines to protect you, our volunteers and to prevent the spread of infection.
---
Lone working
It is vitally important that you consider your safety when lone working. Please see the NFU guidance for more information.
---
Beware of scams
Watch out for fraudsters who are using the COVID-19 crisis to set up scams.
Some scams identified include:
Doorstep crime: Criminals targeting people on their doorstep and offering to do their shopping. Thieves take the money and do not return. Doorstep cleansing services that offer to clean drives and doorways to kill bacteria and help prevent the spread of the virus.
Online scams: Email scams that trick people into opening malicious attachments, which put people at risk of identity theft with personal information, passwords, contacts and bank details at risk. Some of these emails have lured people to click on attachments by offering information about people in the local area who are affected by coronavirus.
Fake online resources – such as false Coronavirus Maps – that deliver malware (information stealing programmes which can infiltrate sensitive data).
Refund scams: Companies offering fake holiday refunds for individuals who have been forced to cancel their trips. People seeking refunds should also be wary of fake websites set up to claim holiday refunds.
Counterfeit goods: Fake sanitisers, face masks and Covid19 swabbing kits sold online and door-to-door. These products can often be dangerous and unsafe. There are reports of some potentially harmful hand sanitiser containing glutaral (or glutaraldehyde), which was banned for human use in 2014.
Telephone scams: As more people self-isolate at home there is an increasing risk that telephone scams will also rise, including criminals claiming to be your bank, mortgage lender or utility company.
Donation scams: There have been reports of thieves extorting money from consumers by claiming they are collecting donations for a COVID-19 'vaccine'.
Loan sharks: Illegal money lenders are expected to prey on people's financial hardship, lending money before charging extortionate interest rates and fees through threats and violence
Ofcom have produced advice for consumers on coronavirus scam calls and texts
The NFU has been working with the National Cyber Security Centre. The NCSC guide to home working provides useful guidance.
---
Impacts on the supply chain
How will this affect supply contracts?
The NFU's legal team has put together a briefing for members - click here to download and read.
If you are concerned about the solvency of the businesses you supply, then you may want to consider seeking shorter payment terms or asking for cash payment on delivery. Given the current situation, it is possible that some of the businesses you supply may ask you for 'payment holidays' or extensions on the current payment terms under your contract.
Before you decide whether to extend credit to your buyers, you should consider running a credit check so that you can understand the financial position of the relevant business. It will be a commercial decision for you to make for your business in each individual circumstance; you may wish to agree to extend credit to buyers to ensure you continue your supply relationship with them, but it is advisable to have all of the available information about your buyer to assist you in making that decision.
---
What about extending credit to buyers?
If you are concerned about the solvency of the businesses you supply, then you may want to consider seeking shorter payment terms, or asking for cash payment on delivery. Given the current situation, it is possible that some of the businesses you supply may ask you for 'payment holidays' or extensions on the current payment terms under your contract.
Before you decide whether to extend credit to your buyers, you should consider running a credit check so that you can understand the financial position of the relevant business. It will be a commercial decision for you to make for your business in each individual circumstance; you may wish to agree to extend credit to buyers to ensure you continue your supply relationship with them, but it is advisable to have all of the available information about your buyer to assist you in making that decision.
---
Will there be a relaxation of enforcement of conditions relating to food distribution?
The Secretary of State for Housing, Communities and Local Government, Robert Jenrick has issued a Ministerial Statement confirming that: 'Given the current situation local planning authorities should not seek to undertake planning enforcement action which would result in unnecessarily restricting deliveries of food and other essential deliveries during this period, having regard to their legal obligations.'
The Planning Inspectorate (PINS) has said it will be considering "all the options" to keep planning appeals on track as it emerged that several enquiries have already been postponed due to the coronavirus outbreak. These include temporary measures, using technology and possible changes to the law, to allow cases to hear evidence remotely.
---
What are the changes to competition law?
On 19 March 2020, the Prime Minister announced that elements of competition law would be relaxed to "allow supermarkets to work together to feed the nation". The elements of competition law to be relaxed include allowing retailers to:
Share data with each other on stock levels;
Cooperate to keep shops open;
Share distribution depots and delivery vans; and
Pool staff with one another to help meet demand.
Not all elements of competition law are covered. For example there is no mention of allowing the supermarkets to work together to fix prices. The relaxations are focused on areas which will help to maintain the food supply chain and ensure that food and other supplies continue to be available to consumers.
The announcement also suggests that the relaxations will apply only to retailers, so processors and growers are unlikely to benefit from the changes.
New legislation is expected to be laid before Parliament imminently, which will provide further clarity on exactly what will be permitted.
Read the government's announcement at the Gov.uk website here.
What has the CMA said?
The Competition and Markets Authority has issued a statement saying that it realises that competition law enforcement could hinder the ability of businesses to cooperate in order to maintain supplies of essential goods and has welcomed the government's announcement.
The CMA's statement also indicated that it has no intention of taking enforcement action against business cooperation or goods rationing that is necessary to protect consumers, even if it is outside the scope of the relaxations. However, it has indicated that it will not tolerate businesses exploiting the situation cover for non-essential collusion, including sharing longer term business strategies. The CMA will be issuing further guidance shortly.
Read the CMA announcement at the Gov/uk website here.
What does this mean for farmers and the NFU?
The current announcements suggest that the changes will be focused on retailers so it is likely to be largely business as usual for the NFU and its members in terms of what is directly allowed, however, this will become clearer when the draft legislation to implement the changes is published.
Members may, however, be contacted by retailers to discuss how they can assist with the long-term maintenance of supply chains, and in some instances collection and distribution arrangements may change, especially if retailers are sharing shelf space.
NFU staff and members may be involved in discussions about what the agricultural sector, or individual businesses, can do to help to ensure that supply chains are maintained. While these discussions are likely to be acceptable in the current circumstances, it will be important to ensure that the focus is on the maintenance of supply. Price fixing to exploit the situation or placing unnecessary restrictions on goods are likely to result in enforcement action.
Caution should also be used when discussing longer term strategies that extend beyond the period for which restrictions are likely to be in place unless it can be shown that there is a good reason for doing so.
Conclusions
At present, there is very little detail about the relaxations available, so it is impossible to be certain what the implications for members will be. However, we are expecting to see draft legislation in the near future which, along with the guidance from the CMA, should help to clarify exactly what the position is.
The Specialist Advisers at NFU CallFirst (0370 845 8458) can offer free initial legal and professional advice to NFU members, and can arrange a referral to one of the NFU's panel firms of solicitors if further detailed advice is required.
---
Will there be a relaxation on drivers' hours for the delivery of food?
The government has relaxed the EU and GB rules controlling the number of hours drivers involved in the carriage of goods can work before a break is required and the minimum length of breaks taken.
Who is in scope of EU driver's hour's rules?
In general terms drivers of all vehicles over 3.5 t involved in the commercial carriage of goods are in scope of the rules. There are some important exemptions from the rules e.g.:
Agricultural tractors up to 100km from base
Dual purpose vehicles e.g. Land Rover Defender
More information on EU driver's hours rules is available here.
Who is in scope of GB driver's hours rules?
GB driver's hours rules apply to most vehicles which are exempt from EU rules. There are some important exemptions from GB rules e.g.:
Drivers who always drive off the public road systems
Private driving i.e. not on connection with a job or in any way to earn a living
More information on GB driver's hours rules is available here.
What are the relaxations?
1. The EU drivers' hours rules have been temporarily relaxed as follows:
a) Replacement of the EU daily driving limit of 9 hours with one of 11 hours
b) Reduction of the daily rest requirements from 11 to 9 hours
c) Lifting the weekly (56 hours) and fortnightly driving limits (90 hours) to 60 and 96 hours respectively
d) Postponement of the requirement to start a weekly rest period after six 24 hours periods, for after seven 24 hours period; although 2 regular weekly rest periods or a regular and a reduced weekly rest period will still be required within a fortnight
e) The requirements for daily breaks of 45 minutes after 4.5 hours driving replaced with a break of 45 minutes after 5.5 hours of driving
Drivers must not use relaxation 'a' and 'd' at the same time. This is to ensure drivers are able to get adequate rest.
2. The GB drivers' hours rules have been temporarily relaxed as follows:
a) Replacement of the GB duty time limit of 11 hours with 12 hours
b) Replacement of the GB daily driving time limit of 10 hours with 11 hours
Drivers can only take advantage of this temporary relaxation 5 days in any 7 day period, and must take a rest period of 24 hours within the same 7 day period when taking advantage of this relaxation.
When do the relaxations come into operation?
The relaxations started on Monday 23 March 2020 and will end at midnight on 21 April 2020.
Who can use the relaxations?
Anyone driving under the EU drivers' hours rules or the GB drivers' hours rules and undertaking carriage of goods by road can use the relevant relaxation where necessary. The relaxations are not limited to specific sectors or journeys.
Using the relaxation safely
Although the rules have been relaxed driver safety must not be compromised. Drivers should not be expected to drive whilst tired - employers remain responsible for the health and safety of their employees and other road users.
More information on the relaxation of the driver's hours rules is available here.
---
What about access to welfare facilities for delivery drivers?
The HSE has received reports that visiting delivery drivers are being refused access to welfare facilities when delivering at customer sites. The HSE has reminded all industries that it is a legal requirement to provide sanitary and washing facilities at work places and failure to do so is an offence. In addition, it is vital that all visitors have the ability to take the appropriate personal hygiene steps to control possible spread of coronavirus.
requent handwashing is important to slow the spread of COVID-19. Please see the below tips for ensuring delivery drivers are able to abide by this advice:
Ensure access to hot and cold running water
Ensure there is plenty of soap available (preferably antibacterial soap where possible)
Ensure there are appropriate facilities to thoroughly dry hands after washing, ideally paper towels alongside a bin to dispose of them
Some optional steps to limit the spread:

Provide delivery drivers with access to hand sanitiser as soon as they arrive on site
Where possible, keep doors to handwashing facilities propped open, to limit the number of surfaces needing to be touched
Clean down sanitary facilities after each use with an antibacterial cleaner