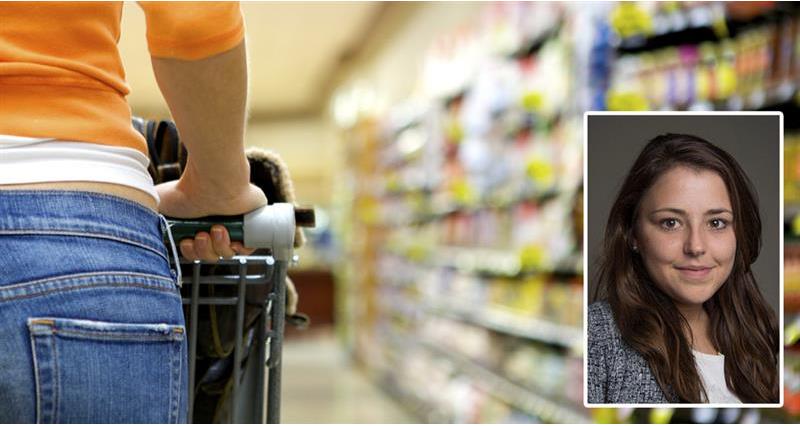 The NFU's new food service and procurement adviser Bethan Williams updates on the work of the team and provides her insight on how food service will remain critical to farm businesses over the coming months. She writes:
COVID-19 has brought unprecedented challenges across the supply chain but the lockdown has led to major closures in the food service sector. It's been hit on an unparalleled level. From pubs and restaurants, coffee shops to our favourite fast food outlets, the £81 billion UK eating-out market was closed overnight.
While food service outlets were having to manage business closures, stopping or dramatically reducing service and changing requirements for staff, the supply chain was reacting in record time to redirect supply destined for these businesses to retailers who were seeing soaring demand and rapidly changing behaviour from shoppers.
From the very start the NFU has been holding conversations with retailers and food service outlets trying to help manage the redirection of supply and excessive volumes, and to provide a helping hand in these very testing times. From seeing large volume reductions in the wholesale poultry sector due to decreased demand from food service and ethnic groups, and eggs flying off the shelves for the UK's new national hobby of baking, these significantly changing demands needed strong partnerships between producers and buyers.
Value from these strong partnerships between producers and buyers can provide significant assistance to businesses. Good relationships and increased transparency can assist with repurposing products from one end user to another, such as assisting in finding an end-market for liquid egg frequently used by large food service businesses. With production volumes not easily changeable these conversations are imperative for all parties within the supply chain.
However, with a strong stay at home message ringing in the public's ears and strict social distancing measures being implemented across society, the impact of the initial closure of food service outlets will likely continue for the foreseeable future. Even when the food service sector starts to reopen, it will take time for consumers to build confidence and for impacted businesses to return to pre COVID-19 levels of activity.
What we have seen recently is that the pressures in supply chains don't just sit with the end purchaser but throughout the whole supply chain. Greater communication between producers, processors and food service businesses will enable the supply chain to become more reactive to the changing demands of our eating out experience.
Whether it is increased home-delivery, restaurants with reduced capacity in the future due to social distancing measures or changes to business structure, early and open conversations are critical to ensure British suppliers are ready to produce the raw ingredients for when the doors creak open for the general public. We are already seeing large food service companies such as KFC and McDonalds start to open specific stores across the country at lower levels of capacity.
The NFU's absolute priority in the coming weeks is to continue and widen our conversations with these companies. Gaining clarity on the 'exit-strategies' of the food service sector is our number one focus, specifically how and when businesses will be increasing their business capacity and therefore purchasing greater volumes of product. Having greater understanding of these plans can assist businesses having the right product for their consumer.
To put it simply, the door for conversation is open even when business doors are closed.
More from NFUonline: