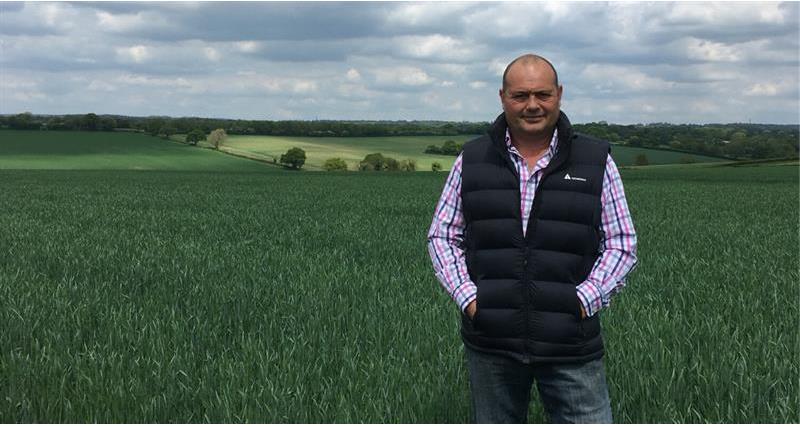 In the second of a series of articles from the NFU's combinable crops board chairman, Matt Culley provides an update on how the coronavirus is impacting the arable sector and how the NFU is working to support its members. He writes:
As the majority of people are settling into a new normal, pressure on agricultural production continues to ramp up. While demand for some milling wheat has been supported by bread and flour flying off supermarket shelves, malting barley is in a far more precarious situation as the closure of 'on trade' outlets such as pubs, clubs and restaurants have left no outlet for keg and cask beer. At the moment, around 45% of beer volume made in the UK currently has no way to market.
This comes at a time when growers have increased their acreage of spring barley due to the extremely wet weather we saw in the autumn and winter, with the AHDB estimating there to be a 47% year-on-year increase in plantings. We are now monitoring the potential impacts of an oversupply of malting barley next season.
---
Hear more from the NFU combinable crops board chairman:
---
It's not just lack of demand that's putting next season's malting barley under severe pressure – it's also coming from Brexit uncertainty around exports post 31 December. This oversupply will have knock on effects to cash flow and premiums and it will also put pressure on harvest movement, farm storage capacity and possibly contracts. Growers should contact their grain merchants to help mitigate these issues and we have developed contract guidance for members which can be accessed here.
Our main concern is that with every passing week since the closing of the on trade, this pressure on the spot market going into the 2020/21 season increases. And there are many unknowns on how on trade is going to perform when we come out of lockdown.
Myself, the board and the NFU crops team are ensuring we maintain strong communications between government and industry as restrictions continue and we are sending a briefing letter to all MPs to highlight the situation. For us, it is about making it clear that while the change in demand has been immediate, farmers are not able to change cropping plans overnight and that the implications go beyond this season. I would also urge anyone who needs specific contract support to contact NFU CallFirst and we can help provide this guidance.
The virus has also caused some confusion over Red Tractor remote auditing. As trials for this new format for inspections continue I would like to remind members that, for the time being, uptake is voluntary, and while feedback has been positive it is by no means a requirement. Find out more on Red Tractor remote assessments here.
Please also rest assured that while a huge amount of work is going into mitigating the impacts of COVID-19 on growers, the day job also continues.
On OSR: Protecting the future of oilseed rape in Britain remains a priority and you can see what we've been doing here.
On E10: Work on E10 also continues and last week the NFU submitted its response to the government's consultation. Members can it in full read here.
We can only hope that we get to a position where the government can start to ease lockdown soon, but in the meantime I hope that you and your families are keeping safe and well, and know that we continue to work on your behalf.
Matt Culley
More from NFUonline: