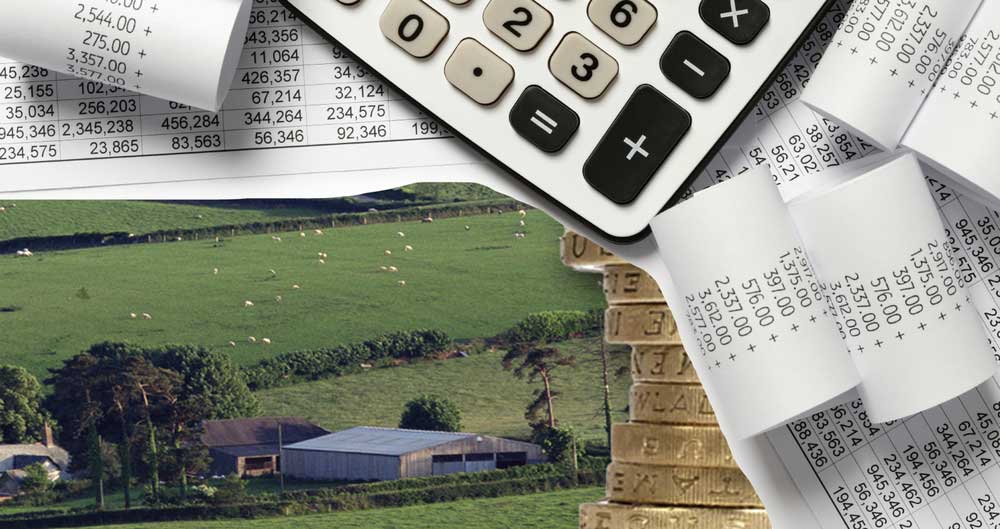 As part of its response to COVID-19 and the business financial support package, the government has made three different types of grant funding available to businesses. The Small Business Grant Fund and the Retail, Hospitality and Leisure Grant Fund were announced in March and the Local Authority Discretionary Grant Fund or Top-up Grant was announced at the beginning of May.
The Chancellor announced these grants as a means of providing support with cash flow and fixed costs during the lockdown period where many businesses would be forced to close their premises or operations. The guidance to local authorities in administering these grants states that 'this grant scheme will offer a lifeline to businesses who are struggling to survive due to the coronavirus shutdown'.
Local Authorities will have the discretion to award grants to other businesses which do not qualify for the Retail, Hospitality and Leisure Grant, the Small Business Grant or the dairy Hardship Fund subject to national Government criteria. The Job Retention Scheme and Self Employment Income Support Scheme do not bar eligibility.
Self-employment support scheme
One of the key eligibility conditions for this scheme is to have filed a 2019 self-assessment tax return. If you have not done so you will be ineligible to access this support scheme.
Direct financial support will be provided to self-employed individuals who have been affected financially by COVID-19 in the form of a grant. This is not a loan and is not repayable. It will however be subject to Income Tax and National Insurance contributions.
The grant is only open to those with total self-employed earnings below £50,000 and where those earnings account for more than half of their total income. The amount of the grant will be 80% of monthly self-employed profits with a cap of £2,500 per month. It will be paid initially for three months, backdated to March 2020, in the form of a lump sum in June. HMRC currently plan to contact self-employed individuals in mid-May 2020.
Further details on claiming the grant and eligibility conditions can be found in revised HMRC guidance. HMRC has also now published guidance on how it will calculate trading profits and total income. These guides now answer some of the questions the NFU has raised such as the position where a farmer has made a claim for farmers profit averaging, where an individual has more than one self-employed trade, or where trading losses have been made. The NFU has also confirmed with HMRC that for individuals trading in partnership it is their share of partnership trading profits that must be below the £50,000 limit.
The NFU will continue to engage with HMRC on areas where further clarification is required or where members are experiencing barriers to accessing this grant, for example in relation to the level of their diversified income. We would like to hear from members who are unable to access the grant for whatever reason, please email bWljaGFlbC5wYXJrZXJAbmZ1Lm9yZy51aw==.
Retail, Hospitality and Leisure Grant Fund - grants of up to £25,000
Grants of up to £25,000 are available to businesses with rateable values between £15,000 and £51,000. These businesses must fall within the retail, hospitality and leisure criteria as broadly set out by government and must have been within these criteria on 11 March 2020 and on the ratings list.
Local authorities should write to you if you are eligible for this grant. However since the list of eligible properties is for guidance and not exhaustive, some properties may be overlooked by local authorities. If you feel that you fall into any of the categories but are not offered the discount you should contact your local authority. However, where properties were not on the ratings list on 11 March, please read the section below on non-registration. Members can also email the NFU if they have or have not received notification from their local authority - click here for more information on how to do this.
Eligible recipients can receive one grant per eligible property.
Small Business Grant Fund - grants of £10,000
Small businesses of any description qualifying for Small Business Rates Relief (rateable value of less than £15,000) on 11 March 2020 are eligible for a cash grant of £10,000. Properties eligible for relief under the Rural Rates Relief Scheme are also eligible.
Local authorities should write to you if you are eligible for this grant.
Not registered for business rates on 11 March?
Any changes to the rating list (rateable value or to the hereditament) after the 11 March 2020 including changes which have been backdated to this date should be ignored for the purposes of eligibility. Local authorities are not required to adjust, pay or recover grants where the rating list is subsequently amended retrospectively to 11 March 2020.
However in exceptional cases where it was factually clear to the local authority on 11 March 2020 that the rating list was inaccurate on that date, local authorities may withhold the grant and/or award the grant based on their view of who would have been entitled to the grant had the list been accurate. This is entirely at the discretion of the local authority and only intended to prevent manifest errors. Where the local authority chooses to use this discretion then landlords and managing agents are urged to support the local authority in identifying quickly the correct ratepayers.
Businesses who were not registered for business rates on 11 March 2020 but who otherwise fit into the grants criteria have the choice therefore to request their local authority amends the rating list by adding their property to it. This will however mean that business rates may be backdated to 1 April 2017 or from when the business commenced if after 1 April 2017. It will also mean that businesses will then potentially have to pay business rates going forwards if they have a rateable value above £12,000.
Local Authority Discretionary Grant Fund/Top-up Grant
Local authorities will have the discretion to award grants to other businesses which do not qualify for the Retail, Hospitality and Leisure Grant, the Small Business Grant, the Self-employed Income Support Scheme or the Dairy Hardship Fund, subject to national government criteria.
It is currently unclear whether this condition is based on eligibility to the other grants or whether it is based on grants already applied for or awarded. Members may therefore need to decide on which grant they will be eligible for and best suits their business needs.
Grants are capped at £25,000. The next level of grants is £10,000. Local authorities have discretion to also make payments of any amount under £10,000. These grants are aimed at small businesses with ongoing fixed property costs.
When exercising discretion local authorities are expected to use their local knowledge and make decisions based on local economic need. In particular local authorities have been asked to prioritise:
Small businesses in shared offices or other flexible workspaces. Examples could include units in industrial parks, science parks and incubators which do not have their own business rates assessment.
Regular market traders who do not have their own business rates assessment.
Bed and breakfasts which pay council tax instead of business rates.
Charity properties in receipt of Charitable Business Rates Relief which would otherwise have been eligible for Small Business Rates Relief or Rural Rate Relief.
The list set out above is not intended to be exhaustive, but is intended to guide local authorities as to the types of business that the government considers should be a priority for the scheme. Authorities should determine for themselves whether particular situations not listed are broadly similar in nature to those above and, if so, whether they should be eligible for grants from this discretionary fund. The precise design of the discretionary fund will be up to each local authority.
When deciding on the appropriate level of grant funding, local authorities have been guided towards taking into account the level of fixed costs faced by the business in question, the number of employees, whether businesses have had to close completely and are unable to trade online and the consequent scale of impact of COVID-19 losses.
Government national criteria for business eligibility are:
Businesses with relatively high ongoing fixed property-related costs.
Businesses which can demonstrate that they have suffered a significant fall in income due to the COVID-19 crisis.
Business with fewer than 50 employees.
Businesses that fall within the definitions of small or micro businesses under the Companies Act 2006.
Businesses that were trading on 11 March.
Unlike the previous grants there is currently no requirement that the business must have had an assessment for business rates however government has set an expectation that decisions to award grants should broadly align with the two previous grants and has specifically mentioned in its guidance to local authorities that grants are aimed at businesses which occupy property, or part of a property, with a rateable value or annual rent or annual mortgage payments below £51,000.
Local authorities will most likely set up an application process which may take some time especially as they are still waiting for further government guidance on this new approach.
Will these grant schemes be subject to tax?
Grant income received by a business is taxable therefore the Small Business Grants, and Retail, Hospitality and Leisure Grants will be subject to tax. Only businesses which make an overall profit once grant income is included will be subject to tax. It is likely that the Top-up Grant will also be taxable.
State aid
Click here for the NFU's briefing on state aid to ensure you are compliant.
More from NFUonline: