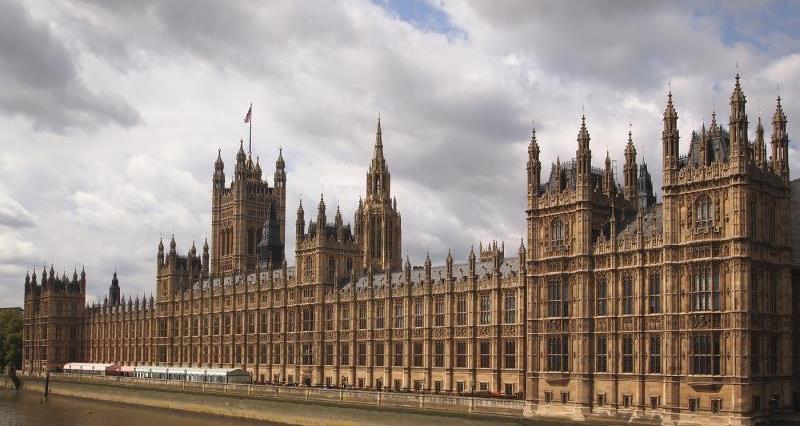 The end of 2020 saw the end of free movement - which allowed EU citizens and Swiss nationals and their families to freely come to live and work in the UK if they wished - and the launch of the new immigration system.
On this page you'll find key information on the change, including a member-only series of bitesize vlogs, which will be updated as new information emerges.
Watch our vlogs on the following subjects:
In addition, we have created FAQs and a list of resources on future immigration.
---
Bite-sized vlog series:
An overview of the current immigration system:
Find out more about the points-based system:
The EU Settlement Scheme and how it works:
Right to work checks
NB: In this vlog on right to work checks, retrospective checks connected to temporary COVID-19 relaxations allowing for remote checking of documentation is discussed. At the time of recording, retrospective checks were expected to be required. There has, however, been a change in policy following the efforts of NFU and other business organisations which means that these retrospective checks will now no longer be required.
Sourcing seasonal workers
Frequently Asked Questions
These FAQ's cover existing workers; new workers for permanent labour needs; seasonal labour needs and right to work checks. Click on the question links below for advice:
Existing workers and the EU Settlement Scheme
New Workers - Permanent Labour Needs
Seasonal Labour Needs and the Seasonal Worker Pilot
Right to Work Checks
What is the EU Settlement Scheme and how can it help retain EU/Swiss workers I employ?
The government has put in place the EU settlement scheme (EUSS) to allow those who are living and/or working in the UK, along with their dependants, to remain doing so now that the UK has fully left the EU. The scheme is free to apply to and designed for people to access without legal help. The scheme offers two statuses to successful applicants (subject to passing criminality checks) to allow them to continue to work in the UK; settled and pre-settled status.
---
What is settled and pre-settled status and who is eligible?
Full settled status will allow someone to remain living and working in the UK indefinitely, and pre-settled status will allow someone a period of five years from the date of their application to live and work in the UK and work towards acquiring full settled status. To be eligible for full settled status, an applicant needs five years continuous residence in the UK (ie the worker has been living here for at least six months in any 12 month period). To be eligible for pre-settled status, an applicant must have resided in the UK at some point during the previous six months and before 11pm on 31 December 2020. This could be for as little as a day. Applicants must provide evidence of residence dated within the six months prior to their application. Examples of proof of residence can be found here.
---
When does a worker need to have been in the UK by to be eligible for the EU settlement scheme?
Under the EU settlement scheme, only an EU or Swiss national who was resident in the UK before 11pm on 31 December 2020 may be eligible for either 'full settled status' or 'pre-settled status'.
NB For those joining family members already in the UK, then the family member they are joining must have been in the UK by this point and either have or be eligible for status under the EU Settlement Scheme.
---
What is the deadline to apply for the EU settlement scheme?
The deadline for applications to the EU settlement scheme is 30 June 2021.
---
How does a worker apply?
Gov.uk has detailed information on how to apply, which has been translated and is available to potential applicants here.
---
Can I apply on my workers' behalf?
No, applications must be made by the individual. Furthermore, while it makes good business sense to encourage and support your existing workforce to apply to the scheme, care must be taken to do so appropriately. It also has to be recognised that it is ultimately the workers choice whether they wish to apply.
---
Do workers have to apply from within the UK?
No, applications can be made from within the UK or from abroad.
---
Can I recruit EU workers while they are resident outside the UK and do they need to prove their right to work at the border?
Yes you can recruit EU workers whilst they are resident outside the UK, as long as you comply with regulations around right to work checks as mentioned in the final section of this FAQ. Workers may be asked at the border about the purpose of their visit to the UK and if they are, they will need to show their eligibility for the EU settlement scheme or some other form of right to work in the UK or they could be turned away at the border. Workers will also need to comply with current travel restrictions.
---
How does the home office approach disruption caused by Covid19 and its potential impact on EUSS applications?
The government have allowed flexibilities to address these issues as detailed, here.

---
How do I access new entry level workers using the new immigration system?
The new immigration system does not have a general route for entry level workers (sometimes referred to as 'low skilled' workers).
NB. The extended seasonal workers pilot scheme which will be discussed below is not a general route and is currently only applicable to edible horticulture.
---
How do I access new medium to high skilled workers using the new immigration system?
The main work based immigration route under the new system is the new 'points based system' (PBS) for medium to high skilled workers.
Only roles in the following agricultural and horticultural SOC codes (essentially SOC codes are groupings of job titles) are recognised as eligible for the PBS:
Code 1211: Managers and Proprietors in Agriculture and Horticulture
Code 5111: Farmers
Code 5112: Horticultural Trades
If you want to check a particular job title to see if it falls within one of these eligible SOC codes, you can use this ONS tool.
As there are a number of other SOC codes relevant to Agriculture and Horticulture, this means that only some of the roles needed within Agriculture and Horticulture are eligible. It's sponsored nature also makes it best suited to permanent roles and there are a number of other barriers that impact on its viability for our industry. See the question below, or listen to our bitesize vlog on the PBS.
---
How does the PBS work?
To come for work under the PBS, a worker must acquire 50 points from having a job offer from an employer that has registered as a PBS sponsor. The job offer must be for a role recognised as being at the right skill level and the worker must be able to speak English to the required standard. A further 20 points must then be gained for the worker to be eligible. As doctorate level qualifications (PHDs) are not seen as relevant to any agricultural or horticultural occupations; and no agricultural or horticultural occupations are currently listed as shortage occupation list roles, there are only two ways in which an applicant can get the remaining points. Either they must earn over £25,600 (this being the relevant salary threshold for all agricultural and horticultural roles that are within the scope of the PBS) or they must be a new entrant earning at least £20,480. There is a very specific and quite technical definition for the term 'new entrant' under which there are four different ways to qualify as a new entrant. Of these four ways, the most likely to have relevance for Agriculture and Horticulture are:
• being under 26 years old; or
• having switched to the PBS from a Student or Graduate route.
---
If I want to use the PBS, what level of English speaking would any potential recruit need to have?
To be eligible, a worker must demonstrate English speaking ability at AS Level or equivalent either by:
• being a national of a majority English speaking country;
• having an academic degree taught in English;
• having shown they meet the required level of English in a previous successful immigration application; or
• passing a secure English language test.
The first three bullets are not applicable to the typical migrant worker coming into our sector - most current migrants have come from non-English-speaking EU countries under freedom of movement so have not had to use the immigration system before and are unlikely to have studied a degree in English. Given that such workers typically speak a basic level of English, passing a secure English language test at AS Level is therefore likely to represent a significant barrier.
---
How much does the PBS cost to use?
Cost to migrant
Visa fee, up to 3 years: £464 – £704; over 3 years - £928 – £1220
Immigration Health Surcharge payable: £624 payable for each migrant and dependant
Maintenance: Sufficient means to support themselves and their dependants/employer underwrites ability to do so.
Costs to Employer Sponsor
License Fee for being a Sponsor: £536 - £1476
Fee for each Certificate of Sponsorship issued to a migrant: £199
Immigration Skills Charge: £364 - £1000 for one year plus £500 for every six months in addition
Maintenance: Employer may need to underwrite migrant's ability to maintain themselves and their dependants.
---
How viable is the PBS for businesses within agriculture and horticulture?
It will be for each individual business to assess how viable the PBS is, however, the following factors make it likely that for most businesses, the PBS will not be a particularly effective way of sourcing workers in future:
- Many roles are ineligible for the PBS as they are not seen as skilled enough – see 'How do I access new Medium to High Skilled Workers using the new immigration system?';
- Comparative to freedom of movement, the PBS is very costly for both employer and migrant. See 'How much does the PBS cost to use'.
- Being a sponsor and complying with sponsorship requirement will entail related processes and duties;
- The required English level and related evidence of it will be a barrier for those migrants typically interested in roles within our sector – see 'If I want to use the PBS, what level of English speaking would any potential recruit need to have';
- Even with tradeable points and a reduced salary threshold, earnings requirements may be an issue. See 'How does the PBS work?'.
---
How do you become a sponsor under the PBS?
Information on this is available here.
---
How do I source seasonal workers?
There are generally going to be three main sources of seasonal labour now freedom of movement has ended. These are:
Existing returnee seasonal workers with settled or pre-settled status under the EU settlement scheme mentioned above - or who are eligible for such status but have not yet applied (the deadline for applications is 30 June 2021).
UK Resident Workers
The Seasonal Worker Pilot scheme: EDIBLE HORTICULTURE ONLY.
---
How can the EU settlement scheme help secure seasonal workers?
Some returnee seasonal workers may qualify for the EUSS as outlined in this article, albeit for many it will only gain them pre-settled status and the nature of seasonal work may ultimately mean they do not go onto gain full settled status. With regard to this, it is worth underlining that to be eligible for pre-settled status, an applicant must prove they have resided in the UK at some point during the six months prior to their application and before 11pm on 31 December 2020. There is no minimum time period requirement within this six month period, and an EU national need only have been resident for a day in the last six months prior to the end of last year. As such, workers from a number of seasons ago who were not here last season may be excluded, whereas workers who regularly return year on year could still get pre-settled status and be able to carry out seasonal work for a further five years from their status being granted.
---
What is the Edible Horticulture Seasonal Worker Pilot and where can I get more information?
The Seasonal Worker Pilot was launched in 2018. On 22 December 2020 the government announced that the pilot scheme would be extended for 2021, with an increase to 30,000 visas available for overseas workers to travel to work on UK farms in the edible horticulture sector. Within the extended pilot, there will be 2 additional operators to manage the visas available. While a permanent scheme including areas outside of edible horticulture, such as ornamentals, has been a long standing NFU Ask, the rules of the pilot for 2021 remain unchanged from previous years, and as it stands is only available to edible horticulture. Nonetheless, the extension, increase in permits and additional operators represent a positive and welcome step for the industry and something we will continue to work to build on. You can find more information on the pilot and the process for its implementation in 2021 here. A short NFU briefing on the pilot can be found here along with NFU asks moving forwards.
---
When will the extended seasonal worker pilot and its new operators be up and running in 2021?
At present the government have confirmed the below timeframe for the 2021 pilot:
Deadline for request for clarification of questions: 8 January 2021
Deadline for responses: 29 January 2021
Decision on Pilot Operators: 12 February 2021
Pilot Operators submit FSP to Home Office: 5 March 2021
Home Office accepts or rejects FSP: 19 March 2021
Licencing of Operators: April to June 2021
---
Can the newly appointed operators for the extended pilot be sole traders?
At present only labour providers are able to apply to be operators under this pilot.
---
Do I need to become a sponsor to source seasonal workers?
No. Resident workers and those who have/are eligible to gain status under the EU settlement scheme do not need to be sponsored. Likewise, for those operating within edible horticulture, it is the labour provider scheme operators that act as the sponsor. At present, the two current operators are Proforce and Concordia and a further two operators are expected to be announced this spring. Each of these four operators will effectively be the sponsor.
---
Would the Youth Mobility Scheme offer an alternative route for sourcing workers?
The YMS is not primarily a work route but it does provide a temporary route for 18-30 year olds from participating countries, to come and live, work and travel in the UK for up to two years. YMS arrangements currently exist between the UK and Australia, Canada, Japan, Monaco, New Zealand, Hong Kong, Republic of Korea and Taiwan, as well as covering anyone who is a British Overseas Citizen, British Overseas Territories Citizen or British National (Overseas). Migrants coming under this route must:
have a set amount of savings that have been held in their bank account for at least 28 days (set to rise to £2,540);
pay the visa application fee (£244 as of July 2020 but subject to change); and
pay the immigration health surcharge if staying for over six months (£470 per year or £940 for a two year visa).
It is not linked to a particular employer or even to a particular sector, does not cover any countries from which workers have traditionally come to the UK for work in agriculture and horticulture, and requires a significant amount of savings for an individual. Consequently, unless and until it is expanded and even then, maybe only if alterations were made to the design of the scheme, it is unlikely to represent a key route either for seasonal labour.
---
I have heard of the frontier worker permit, is this something that could be used in respect of seasonal workers?
Given the description of the frontier worker permit on gov.uk and in government guidance, it has been speculated that this route could be used by seasonal workers. NFU has raised this suggestion with DEFRA and they in turn with the Home Office. The response that has come back is that the Frontier Worker Permit scheme was designed more for use for people who lived in the EU but who commuted into the UK for work on a regular basis (e.g. hauliers; travelling engineers etc). With regard to this, they have highlighted that the underlying regulations that underpin the Frontier Worker Permit refer to a worker needing to have worked continuously before 11.00 p.m. on the 31 December 2020. In their view, this requirement would not be applicable in the case of a seasonal worker as they would at the end of each season have ended their contract. The underpinning regulations do contain exceptions for certain periods of unemployment, however, whether or not these would apply in an individual case will vary and though there is no express exclusion of seasonal workers, it is by no means a straightforward route to apply to the seasonal worker context. Furthermore, it is not possible to rule out amendments being made by government to the underlying regulations if the route is used for purposes for which it was not really intended.
---
Can EU residents travelling to the UK on holiday work for a short period of time while here?
Unfortunately EU residents who come to the UK on holiday and who do not have either eligibility or confirmed status under the EU settlement scheme, or any other form of work based immigration status, will be unable to work on farms for even a short period from this year onwards.
---
What are right to work checks and when should I complete these?
Right to work checks remain part of an employers legal obligations when taking on new employees and should be carried out for all employees, regardless of their origin, before employment starts and should be carried out on all applicants at the same point during the recruitment process to avoid discrimination. The latest government guidance updated in December 2020 provides more detail and is available here. In addition, specific guidance for EEA and Swiss Nationals has been produced by the government and is available here. (NB: Further updates to improve the guides content are expected imminently).
Click here to download the full NFU briefing on right to work checks.
---
How does the EU settlement scheme and end to freedom of movement specifically impact right to work checks for EU and Swiss Nationals?
Going forward, the precise check needed for someone from the EU will depend on when you take them i.e. whether this is before or after the 30 June 2021.
On or before 30 June 2020
Prior to the end of June, if someone is an EU citizen or Swiss National then just as they always have, the individual can continue to use the same documentation to prove their right to work - so generally their EU passport or ID card. Alternatively, if they have biometric documentation or have already applied and gained EU settlement scheme status then they can choose, but do not have to use the online gov.uk tool for right to work checks. Businesses can encourage use of the online check but cannot insist on it or otherwise discriminate against workers based on their EU settlement scheme status or willingness to evidence such status.
Furthermore, in terms of those taken on before 30 June 2021 but still working after this date, the government have said that businesses will not have to carry out any retrospective checks.
After 30 June 2020
Updated advice on right to work checks after the end of the grace period [i.e. after 30 June 2021] will be published in due course. However, it is likely that these will require workers of EU/Swiss origin to evidence more specifically their status under the new immigration system e.g. to show proof of full or pre-settled status, or some other visa status allowing them to carry out work such as a visa under the points based system.