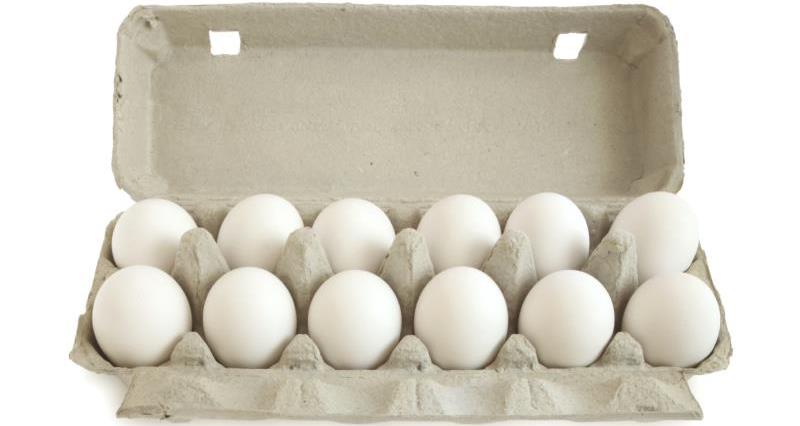 Update: 10 August- FSA update: "Investigations into the Fipronil incident in Europe continue. We have now established that more eggs from affected farms than previously identified came to the UK. It is very unlikely that these eggs pose a risk to public health, but as Fipronil is unauthorised for use in food-producing animals we have acted with urgency to ensure that consumers are protected.
The situation
The withdrawal of eggs from supermarket shelves isn't something that happens often, so news that millions have been removed in Germany and the Netherlands has been unexpected.
The insecticide Fipronil has been found in some eggs on the continent and this has led to a major investigation into egg contamination. The NFU poultry team has been liaising with government, packers, members and wider industry to get right to the heart of the issue to ensure our members are kept well informed.

What is Fipronil?
Fipronil is an insecticide used to kill fleas and ticks. The product was banned for use on crops by the EU in 2013. We understand that it is allowed for use in pets but not in food-producing animals such as poultry.
According to the World Health Organisation the substance is known to cause damage to the liver, thyroid glands and kidneys in humans and is especially dangerous for children.

How this has come about?
Belgian authorities initially found eggs contaminated with Fipronil and it's since been found that eggs in Holland have also been contaminated. It is possible that other countries may also be affected, such as France and Poland.
The Dutch food safety authority, NVWA (translated as the Netherlands Food and Consumer Product Safety Authority), shut down seven poultry farms which had all employed the same company to treat birds for lice and mites. Since then the situation has escalated with 180 businesses ordered to stop operating until their eggs have been cleared as safe.
It is now understood from the NVWA that the number of affected farms has risen to 200 in the Netherlands producing 40 million eggs a week, selling their product to supermarkets and restaurants all over the country. The eggs were also exported to Germany and several other countries in the EU.
NVWA reported that the National Public Prosecutor in the Netherlands was investigating a barn cleaning company that had been operating in the country since January using a cleaning agent containing fipronil. However, the Dutch daily newspaper de Volkskrant reported that the illegal mix had been used on farms in the Netherlands for more than a year.

The current situation
It has been reported that 2.9m eggs from companies believed to have used the Fipronil anti-lice agent were delivered to Germany before 22 July, when exports were blocked, although many of them remained in packing stations.
According to the German Ministry of Economics, eggs from the Netherlands have been found in 12 of 16 German states. He said the situation is "under control," but "there is still no all-clear". The NVWA says preliminary tests suggest Fipronil can continue contaminating eggs months after birds are treated – meaning affected producers will likely destroy their birds.
We understand the FSA confirmed that there has been an on-going investigation on this issue in the EU which begun in May.

What the authorities are saying?
A European commission spokeswoman, Anna-Kaisa Itkonen, told reporters in Brussels: "The eggs are blocked. The contaminated eggs have been traced and withdrawn from the market and the situation is under control."
A government spokesperson said: "The UK is already taking action to prevent any risk by adding Fipronil to the UK's robust surveillance programme."

Reaction from the European retailers
The German supermarket chain Aldi is the first retailer to stop selling all eggs in its 4,000 stores in Germany as a precaution. They have said: "This is merely a precaution, there is no reason to assume there are any health risks."
Aldi has added: "From now on, eggs can only be delivered to Aldi which have been tested negative of fipronil from an official sampling or from an accredited laboratory."
A ban on sales for all Dutch eggs was imposed by German supermarket chains Lidl, Rewe and Penny on Thursday.
Dutch retailer Albert Heijn on Thursday temporarily banned the sale of 14 types of eggs from all its supermarkets. Poultry farmers fear serious consequences from the measures.

What about UK retailers?
A list of the withdrawn products from supermarkets in the UK can be found here.
The decision to withdraw these products is not due to food safety concerns, but is based on the fact that Fipronil is not authorised for use in food producing animals. The Food Standards Agency and Food Standards Scotland are committed to ensuring that food is safe, and that UK consumers have food they can trust.

What does all this mean for members?
Poultry members may have received a text message from the NFU on Thursday (3 August) notifying them of a concern from the APHA on the use of the chicken-mite product.
The UK is adding Fipronil to the extensive list of substances for which UK eggs are tested under the annual residues surveillance programme.
The NFU has spoken to the Egg Marketing Inspectorate on numerous occasions over the past few days. They have confirmed that they are contacting egg producers and packers to establish if this product has been used in the UK industry.
If members have any concerns they should contact their vet or their local EMI.