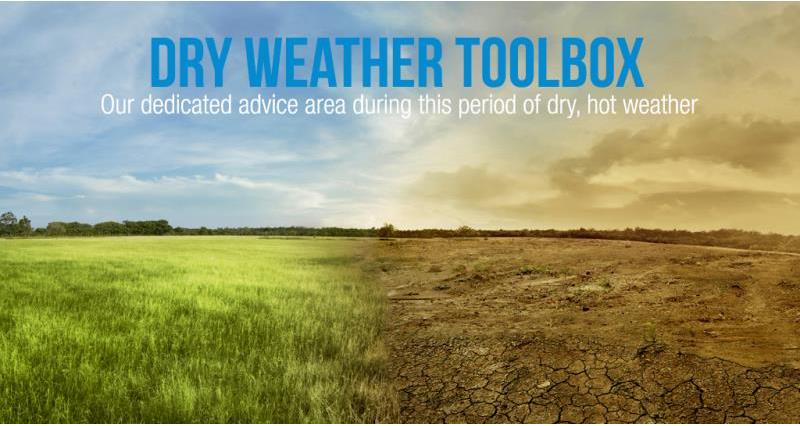 With the extended spell of dry weather set to continue, we have pulled together all the relevant information, help and advice here in one place.
This year has been highly unusual weather-wise - from an extremely wet winter and spring, to an unprecedented spell of 50 days of sunshine and sustained high temperatures. It's another example of the extra pressures and volatility farmers are facing at this time.
Our dry weather toolbox will keep you up to date with the latest developments across affected areas and will be regularly updated.
NFU staff and officeholders are working hard to alleviate some of the pressures our members are facing brought about by the current heatwave. Below you'll find a list of activities:
Agricultural Drought Summit - London, 1 August
The NFU hosted an emergency summit at its London office on Wednesday 1 August, inviting representatives from Defra, the Environment Agency, Natural England, the RPA and other farming organisations to thrash out short- and medium-term solutions to the challenges currently being faced by farmers and growers.
The Secretary of State for Food and the Environment Michael Gove heard first-hand from NFU farming leaders about the serious impacts on each of the farming sectors.
These included challenges with irrigation, water shortage, heat stress on livestock, crop loss and a shortage of forage for livestock.

The meeting also heard from farming charities, FCN and RABI, that the relentless pressure on farmers dealing with the drought-related issues and significant extra costs is leading to concerns about their mental and physical well-being.
Read more about the results from the summit.
Read about the work that went into putting the summit together and the media coverage it received.
Irrigation licence flexibility
14 August:
Farmers in the Cam & Ely Ouse catchment of East Anglia have met with the Environment Agency to discuss how abstraction licence flexibility announced at the Agricultural Drought Summit (1 August) will work in practice when applied to local conditions.
NFU members are being encouraged to use the newly launched NFU Water Bank to match up willing buyers of water with willing donors and thereby simplify and speed up the Agency's approval process.
It's clear that members will have a better chance of success if they approach the Agency already armed with some clear information about the type of licensing flexibility they are seeking to secure.
Here's the information you will need when you make contact with the Agency.
1 August:
The Environment Agency (EA) has issued a statement setting out how it will offer flexibility in the abstraction licensing system designed to help farmers in an emergency and on a short-term basis.
This follows a series of meetings with the EA and Defra where NFU staff and members, and representatives of the Water for Food Group of farming and growing organisations, called for urgent government assistance as the agricultural drought escalated.
Read more and download guidance from the NFU and EA.
26 July:
The NFU has led a delegation from the Water for Food Group of farming organisations in a meeting (26 July) with the Environment Agency to explore ways to help abstraction licence holders as the agricultural drought deepens.
As discussions continue about the possible application of short term, emergency licensing flexibility for the remainder of the irrigation season, some of the accepted principles are that arrangements must:
Reflect the urgency of the situation, with decisions needed in days not weeks
Protect the environment and other water users, so 'blanket' industry-wide derogations will not be available
Include options such as the fast-track trading of groundwater without the consents, tests and investigations usually required may be feasible in catchments where water levels are 'normal' even though growers have used up their permitted annual allocations.
National Drought Group
The group comprises of organisations such as the Environment Agency, Natural England, public water companies, the Met Office, Ofwat, Water UK as well as Government departments including Defra and The Cabinet office.
15 August
The Water for Food Group of farming organisations met with environmental groups and government agencies on 14 August as part of Defra's National Drought Group to review the current situation.
All parties agreed that, while the situation has improved following recent rainfall, we are still in a very difficult position; some farming sectors remain vulnerable and some environmental features are fragile. Read more.
23 July
NFU national water resources adviser, Paul Hammett represented the food and farming sector and the Water for Food group of organisations at a meeting of the National Drought Group, who met on 23 July to discuss the latest situation.
Paul described farmers and growers as "hoping for the best but preparing for the worst". He was able to report back on how the different farming sectors are being impacted and the issues affecting our members. These include a severe lack of feed and fodder for livestock and dairy farmers and some growers running out of water for fruit and vegetable production as they use up their annual abstraction volumes. Read more.
The NFU Banking Forum
The NFU Banking Forum is proactively working with the major banks to highlight the impacts on farm businesses from the extended spell of dry weather. We expect banks will see an increase in requests for cash flow in the coming weeks and months as farmers have less to sell and will have cash requirements to continue into the next season. We want to ensure that banks are ready to assist NFU members.
31 July
NFU Deputy President Guy Smith has written to all banks to ask for their support as many farmers face the effects of the dry, hot weather on yields and fodder supplies.
In his letter the Deputy President explains the impact of the prolonged period without rain on farming businesses and emphasised the need for support in managing cash flows. Read more.
Defra/Natural England
The NFU has asked Defra/Natural England for flexibility around agri-environment agreements. They say that it is possible on a case by case basis although have refused asks for a blanket derogation, as each agreement is different and what is needed in any one location is different.
We have also raised the issue with them today (July 25) of getting payments out to help affected farmers as soon as possible.
Current advice: The current advice is where you need to vary your agreement (e.g. grazing margins or change stocking levels) contact NE in the first instance. Agri-environment is a contract, so the agreement holder needs to get NE's buy in to changes. NE is being accommodating – we have heard NE has allowed early cutting of hay in Shropshire. At a regional level NFU regional environment advisers are raising issues with NE to help the system work effectively.
Media coverage
The NFU has been in great demand by the media wanting to know how farmers are coping. The press team has been working hard to ensure our comments are out there and has taken calls from national and international TV and radio with NFU Deputy President Guy Smith appearing on a number of outlets including BBC News, as well as being widely quoted in most of the national newspapers.
He said: "The lack of rain across many parts of the country has meant grass becoming scorched and turning brown. That's bad news for livestock and dairy farmers who are now starting to dip in to their fodder supplies that they keep for the winter months which adds additional costs to the business. The shortage of straw has seen the NFU relaunch its Fodder Bank in a bid to help our members find feed and livestock bedding for their farms and allow them to sell any surplus to those farmers in need.
"We are also continuing to monitor the production of field veg and soft fruit. A number of abstraction restrictions are now in place in some catchments.We are working closely with the Environment Agency, Internal Drainage Boards, public water supply companies and Defra to help manage the situation for our members.
"Although some areas are expected to see a rain over the coming days, the hot dry spell looks set to continue and farmers are working hard to ensure business carries on as usual – that means producing quality, safe, traceable food for everyone."
See also:
AHDB impact assessment
Visit the AHDB website for a cross-sector analysis of the potential market impact of the prolonged dry spell. The report includes insight from the latest datasets, anticipates potential impacts, and draws on the views and opinions of AHDB's sector experts. It also examines historical parallels, looking at previous prolonged dry spells.
The website also provides current insight from AHDB strategic farmers, access to more weather data, and a range of useful links and contacts.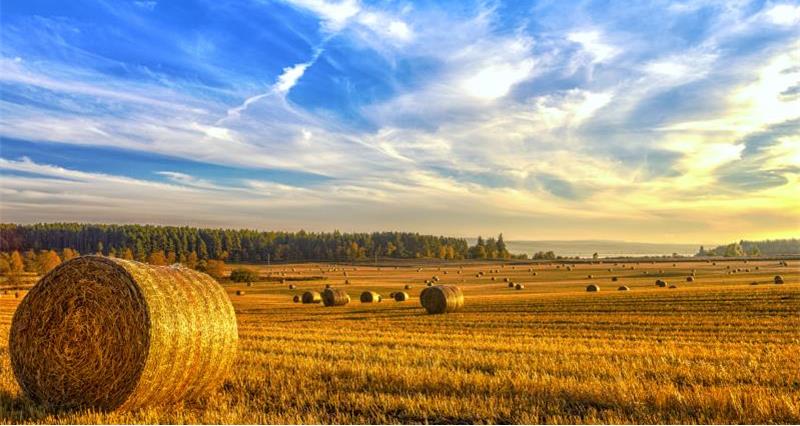 Visit this page for:
A list of ways you can avoid the dangers associated with working outdoors in strong sunshine and high temperatures
Recommendations from the Institution of Occupational Safety and Health
Useful links to health advice from the Farm Safety Partnership, the NHS, the HSE and other organisations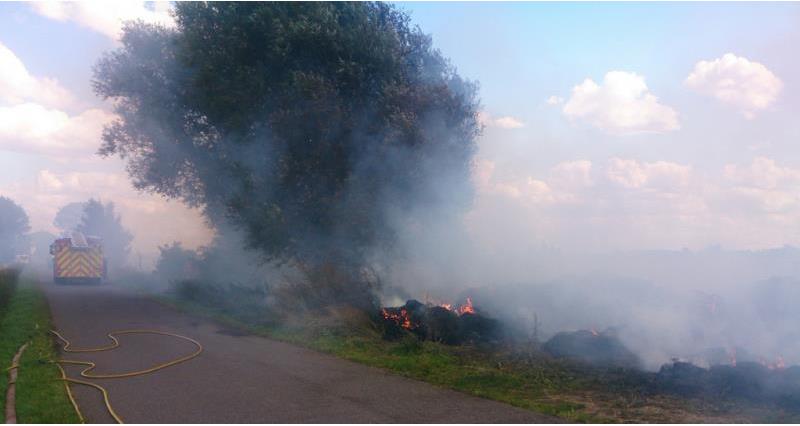 With the June 2018 heatwave predicted to last, there is an increased risk of wild fires such as the ones seen in Marlow, Winter Hill and Saddleworth Moor.
There is always a risk of fire on farms but high temperatures, lack of rain and harvest make the risk greater. Click here for a reminder of the key things to be aware of, and what to do if a fire does break out, including how to create an improvised dam to hold water from a bowser or water tank for the fire service to draw on.
Environment Agency
14 August
The NFU is aware that, as a result of the prolonged dry weather, the Environment Agency (EA) has increased inspections of on-farm abstraction activities.
This step-up in enforcement activity comes at a time when the EA is answering NFU calls to offer short-term licensing flexibility to farmers and growers in the coming weeks.
The EA has stressed that no 'blanket' exemptions will be available and under no circumstances can abstractors operate outside the terms of their existing abstraction licence(s) without prior approval.
NFU members can get a full briefing on EA inspection powers here.

Environment Agency dry weather round up
30 July
Rainfall across England over the weekend will have offered some temporary respite to farmers and growers but, with hot and dry weather forecast to continue across England during July, there is no sign that the agricultural drought will break.
Currently the greatest pressure on water resources and the environment is in the North-West and West of England, where the catchments are more surface water dominated. Impacts are being felt across the country, but to a lesser degree in the South East which is more reliant on groundwater.
United Utilities (UU) has crossed drought triggers for strategic reservoirs in West Cumbria and Integrated Zone. UU has submitted two drought permit applications plus one drought order application, and is preparing to submit a further three drought permit before the end of July.
Other public water companies are experiencing high customer demand but have not reported crossing their drought triggers yet. Both the River Severn Regulation and Shropshire groundwater scheme are in operation.
It's been the driest start to the summer on record. To date in July England has received only 15% of the long term average rainfall for July.
River flows have decreased at the majority of Environment Agency indicator sites across England over the past week, with daily mean river flows lower than normal for the time of year at just over two-thirds of sites (and normal at all remaining indicator sites).
Public water supply reservoir stocks continue to fall half are at below normal levels for the time of year.
Dry weather is affecting agriculture with concerns about water supplies needed for irrigation and a lack of rainfall restricting the growth of food to feed livestock this winter. High temperatures are affecting livestock and crop growers face fire risks.
Environmental impacts are increasing from the combination of low river flows and high water temperatures. Fish incidents such as kills, rescues and diseases are increasing. Warmer temperatures are affecting water quality with algal growth causing fish issues in lakes, reservoirs and still water fisheries.
Thunderstorm events could cause localised flash flooding.

The Environment Agency previously issued the following statement on the impact of the dry weather.
Paul Hickey, head of water resources, Environment Agency said:
"Over two very dry months, we have seen a rapid decline in reservoir levels in the North West and we support the announcement by United Utilities to manage water supplies by introducing household restrictions.
"Across the rest of England, most groundwater supplies are at healthy levels and water companies have enough water to maintain supplies if resources are managed properly.
"Many rivers around the country have dropped to lower levels than normal for this time of year, which can be damaging to wildlife. We have robust plans in place to respond to these pressures and have stepped up our incident response as well as regulation of those abstracting water to ensure the environment is protected.
"We are meeting with affected groups including farmers to provide practical advice about conserving water and planning for prolonged dry weather. We encourage everyone to use water wisely to conserve supplies and protect the environment."
Environment Agency data shows that groundwater supplies are normal/above for the time of year, although the majority of river flows are below average. Soil moisture deficits have developed and soils are significantly drier than average for the time of year.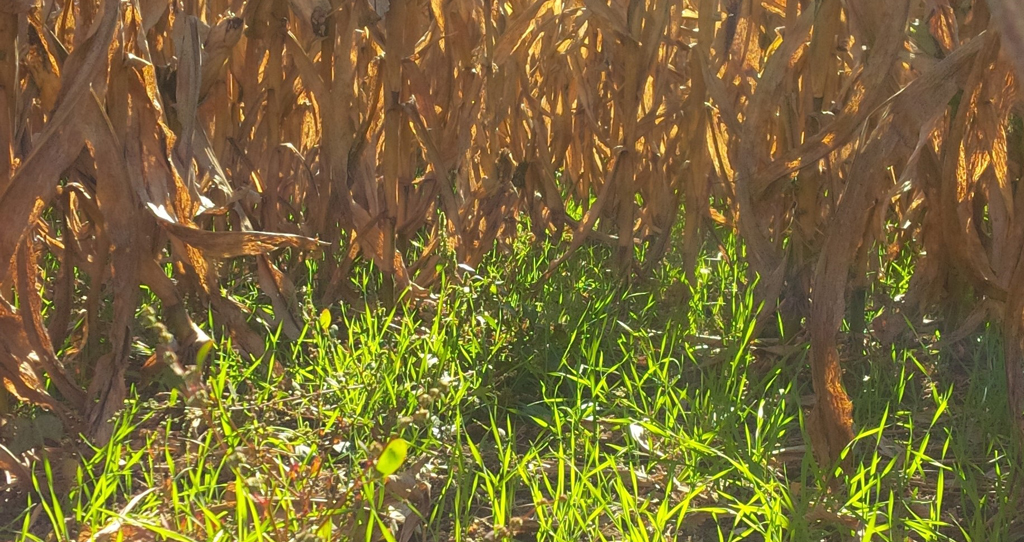 The NFU has been leading work on the impact of the recent dry weather on farmers being able to comply with BPS (greening and cross-compliance issues) and agri-environment schemes.
The RPA has now published guidance on how to deal with any difficulties arising from the hot and dry weather affecting BPS and CS/ES schemes.
The NFU continues to work with the RPA, Natural England and Defra on the challenges faced by farmers due to the drought conditions being experienced.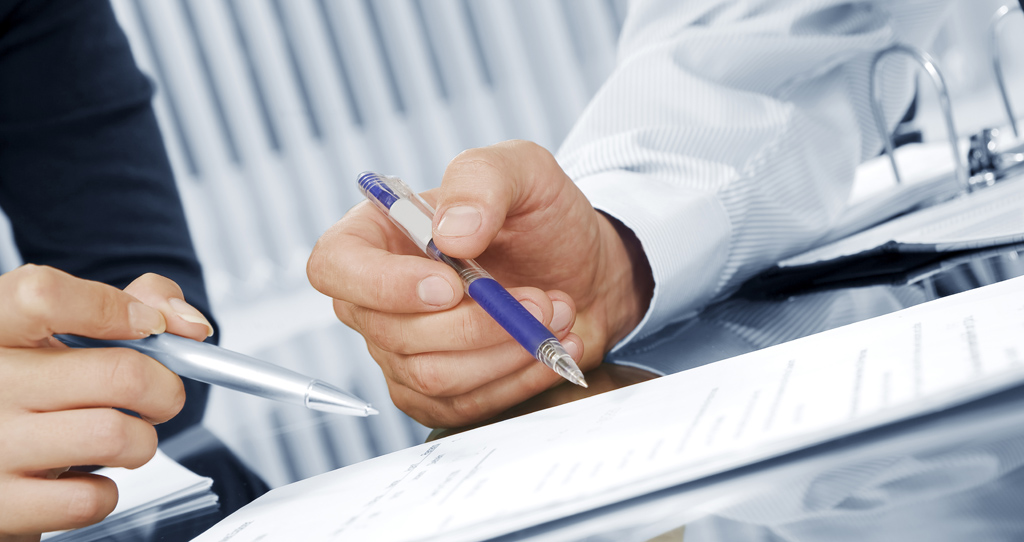 The NFU understands that a number of its members are concerned about being unable to deliver produce in line with their contracts - that's why the NFU's legal team has created a briefing which provides general guidance on some key contractual principles which may be relevant.
Many supply contracts contain clauses which seek to deal with situations where particular events occur which are outside the control of the parties. These are most commonly referred to as 'force majeure' clauses.
Click here to view the briefing (you will be asked to log in).
Click here for an update from the NFU's horticulture team on the challenges of the 2018 potato growing season