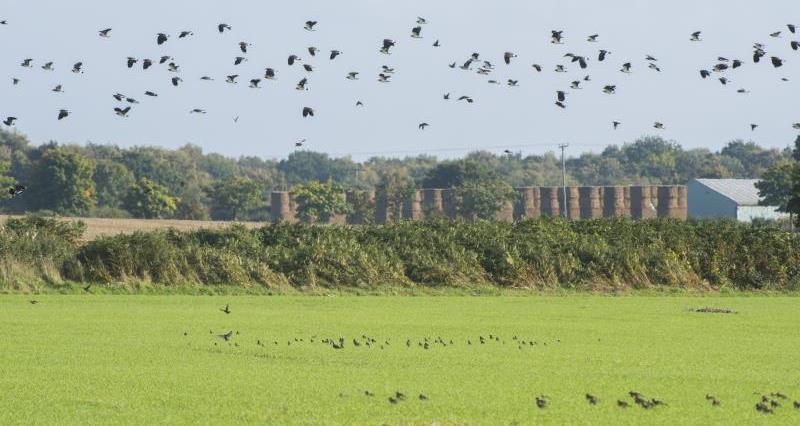 Six general licences for the control of wild birds will be reissued on a temporary basis by Defra, ahead of new licences coming into force next year.
The licences will be reissued on 1 August for the remainder of the year and requires no action by licence users, beyond the requirement to act in accordance with the licence conditions.
The government are reviewing the general licensing system in the past year and the NFU has been engaged with this process to stress the importance of the licences to farmers.
The six general licences (GLs) are:
The Individual Licence application form can be found here.
Current general licences do not apply to European protected sites, or to land within 300 metres of those sites. Herring gull and lesser black-backed gull have also been removed from general licences. If you need to carry out control of these gull species, or in or near protected sites, you should apply for an individual licence.
Click here to visit the Gov.uk website for more information on both general and individual licences and the circumstances in which they may be used.

NFU Deputy President Stuart Roberts said:
"Farmers' ability to control woodpigeons and carrion crows on their farms is absolutely vital to protect vulnerable, young livestock and prevent damage to crops.
"The NFU has been clear that the new general licences regime needs to be fit-for-purpose, more transparent and accessible for farmers. Defra has the power to grant general licences and we do not believe that individual licences should replace the current arrangements – this would result in an overly complex system which would not deliver the protection for farm animals and crops it intends."
"We're pleased that Defra isn't rushing decisions on the future licensing regime and this extension to the end of the year gives farmers certainty that they will be able to control pest species on their farm, which is particularly important around harvest time."
Read on for more guidance and resources as well as a round up of the NFU's work on this issue to date. Click on the links below to jump straight to more information:
Latest updates, advice and NFU activity:
June 2020:
Defra & Natural England (NE) are currently consulting on the replacement GLs that will be issued from 1 January 2021.
The main issues that Defra/NE are consulting on are:
During the last 6 months, Defra/NE have also issued new guidance or GLs for:
What is the NFU doing?
The NFU continue to engage with Defra & NE to ensure new GLs in January 2020 are fit for farming.
The NFU submitted a comprehensive response to Defra's Call for Evidence on 14 May 2019.
In December 2019, the NFU submitted evidence to Defra's consultation on the future of GLs. The NFU's evidence was submitted from hundreds of farmers, calling for the new regime to be fit for purpose, more transparent and accessible for farmers. The NFU's evidence told how the current system prevents damage to crops costing thousands of pounds, and horrific attacks by crows on livestock, particularly lambs.
The NFU recommends that the new licencing system should be designed in line with five key principles:
Straightforward: It is vital that general licences are sufficiently certain, clear, and unambiguous given that non-compliance may lead to a criminal prosecution.
Practical: Licences must be designed to work practically on the ground and pragmatically with a farm business.
Transferable: Licences must be able to be used effectively by landowner, land manager, tenant or pest controller. NFU members continue to report that the authorisation required is not sufficiently clear.
Evidence: There must be clarity on the record keeping requirements for farmers to demonstrate serious damage and of the non-lethal methods being used.
Species: Each general licence should allow control of a range of species to prevent serious damage or disease. A species by species approach can be very difficult to implement on the ground.
Individual Licences: European protected sites
Under the current general licences an Individual Licence is required for control within European protected sites, or to land within 300 metres of those sites. The Individual Licence application process can take a considerable time, with increased burden on the applicant and delays in processing from NE. The NFU is working with Defra and NE on solutions to this issue to ensure the requirement for individual licences is minimised.
NE received almost 1,000 applications for individual licences to control wild birds in early 2020. Approximately 75% of these were applications to control gull species and 25% were applications to control other wild birds on European Protected Sites.
NE completed initial checks to ensure that the information was present to make an informed assessment of each application and then carried out technical assessments of all applications.
From April 2020, NE started issuing individual bird control licences for those circumstances which are not covered by the GLs.
Individual Licences: controlling some species of gulls
Individual licences for lethal control of herring gull and lesser black-backed gulls were introduced following research showing the breeding population of herring gull and the lesser black-backed gull has declined.
Anyone wishing to control lesser black-backed gulls and herring gulls require a specific licence. Natural England closed all applications on Sunday 15 March 2020.
NE's reasoning for introducing these changes include:
They must ensure that the licences issued will not be detrimental for the conservation status of protected species.
They must also ensure that the licences it issues do not adversely affect the conservation objectives of statutory protected sites.
To minimise the risk of delay or refusal to your application, it is important to submit completed applications with all of the information requested.
You should refer to this guidance before completing and submitting your application form.
Click here for an application form and further guidance on how to apply for a licence.
Natural England has also published a Q&A for licence users and applicants.
Use of general licences and traps
GL33 (Standard licence conditions for trapping wild birds and using decoys) sets out standard conditions and advice that apply to GLs. These conditions must be followed for:
Canada geese: licence to kill or take them for public health and safety (GL28);
Carrion crows: licence to kill or take them to prevent serious damage to livestock (GL26);
Woodpigeons: licence to kill or take them to prevent serious damage to crops (GL31).
Control of stoats
Natural England introduced a new general licence for control of stoat on 1 April 2020. It is no longer lawful to use certain types of traps and stoats may only be caught in spring traps or live traps listed in the new general licence.
The licence to trap stoats to prevent serious damage to livestock (GL39) can only be used to prevent serious damage to the following types of livestock when they are vulnerable to stoat predation:
domestic poultry and waterfowl,
gamebirds and wildfowl while they are held captive within a fenced pen, and
rabbits farmed for the provision of food.
The licence to trap stoats to conserve wild birds (GL38) is here. Defra has produced more guidance about the licences.
See also: Changes to the control of stoats come into force.
Why is this issue so important? NFU members explain the challenges and impacts

Angela Sargent, Derbyshire
NFU member Angela Sargent grows corn and keeps livestock on her mixed farm in Derbyshire.
She said:
"It's about balance. We are in HLS and ELS and grow wild bird seed so the conservation aspect of the farm is very important, but bird control must go hand in hand with this.
"Birds have devastated some of the crops but lambing has been the main problem. We had a sick ewe, who was unable to stand, so to avoid any trauma we decided it was better to treat the ewe in the field. After treatment, I returned to find the ewe alive, but the eyes had been pecked out. This is what you're up against.
"It's important for us as farmers to keep bird licences, among other issues, high on politicians' agendas at the moment."
Graham McLeod, North Devon
NFU member Graham McLeod runs 600 lambing ewes on the edge of Exmoor. He knows only too well the damage that can be done by members of the crow family.
He said:
"I normally lamb the ewe hoggs outside and I have to be there at daybreak. If I'm not and I've got lambs being born they will be attacked. Tongues get taken and a couple of times if a ewe is struggling we've had lambs killed before they're even born.
"Crows and magpies will take the cords from the lambs' navels and disembowel them, pulling organs out while they are living. Pulling guts out through the back passage is another favourite spot for them.
"Without proper access to controls we would lose at least 5% of our lambs in pretty horrific circumstances, easily.
"I responded to the Defra survey back in May and I've just responded to the new one as well. Farmers need to get their act together and do the survey.
"There's a real danger that without proper licences farmers will be made criminals. It's a no-brainer; they are not going to stand around and let these things kill baby lambs. That's how important this is. I generally only shoot crows at lambing time and I know they've got to survive, but too many can have a massive impact. It's a necessity.
"And don't forget this is about wildlife too. I've seen pairs of carrion crows where one will harry a mother duck and the other will take the ducklings one by one, taking the whole brood within a day. Magpies are up and down the hedges taking song birds including migrants, mostly their chicks and eggs. It's what they live on. Then you get people saying wildlife decline is because of 'farming practices'. I'm sorry, but it just isn't.
"The public needs to know what damage is being done to farm animals and to wildlife and why proper general licences are so important."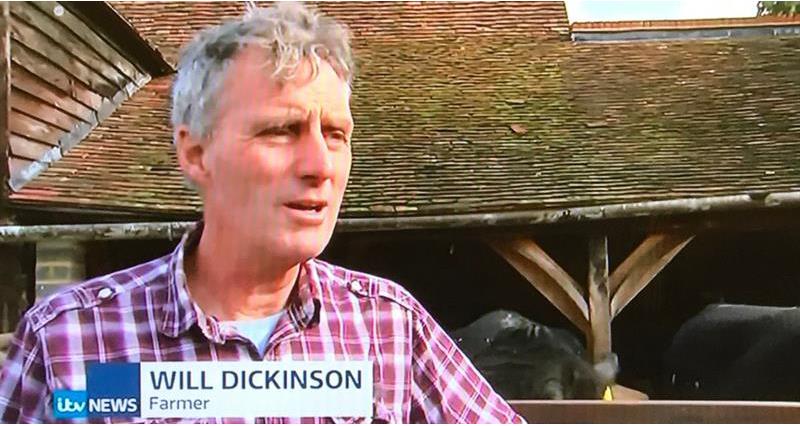 Will Dickinson, NFU Council member, Hertfordshire
NFU Council member Will Dickinson has a good relationship with his MP and has discussed the importance of general licences to his business on multiple occasions. However, he thinks it's still important to contribute to the new consultation, and is encouraging fellow farmers to do the same.
In the Hertfordshire countryside, pigeons are a perennial problem that affects his crop and the animals he cares for on his 800 hectare farm. The use of general licences is important to his contracting business, which he works in partnership with a neighbour. They manage arable, sheep and cattle, as well as 200 horses on livery, on land that goes up to houses in the local village, so shotguns must be used carefully.
He said:
"Half of our land is protected woodland, and the field size is 10-12 acres with hedgerows around them. There's a lot of places where a lot of pigeons can roost.
"We've had noise abatement notices before now, and with the liveries we can't just leave bangers in a field as they might go off when people are going past with horses.
"We have some lads who go pigeon shooting and when they do go they can see people on the horse so they know to stop. Our only defence is to hope it rains right after we've drilled [the crop], and hopefully during the winter, snow protects it."
"I keep animals because I love them and like looking after them, but one had its eyes pecked out and worse, but was still alive."
Why is Defra carrying out this review of the bird control licencing system?
On 25 April 2019, following a legal challenge by Wild Justice, Natural England revoked three general licences which enabled users to kill or take certain species of wild birds (GL04, GL05 and GL06). It subsequently issued three licences (GL26, GL28 and GL31) to cover some of the species and purposes covered by the original licences that were revoked.
Then, following an initial call for evidence in May 2019, Defra issued three interim general licences (GL34, GL35 and GL36) on 14 June which were valid until 29 February 2020, pending its review of longer-term licensing arrangements.
The Natural England licences (GL26, GL28 and GL31) remain in place, because they allow for specified activity on European protected sites which are not covered by Defra's licences.
On 18 June 2020 Defra announced that the review of the three GLs for the control of wild birds (GLs 34, 35 and 36) will be extended until the end of the year. Therefore, the six licences (GL26, GL28, GL31, GL34, GL35 and GL36) will be reissued from 1 August to 31 December.
While we understand that these temporary licences have not been challenged, it is apparent Wild Justice are unhappy with the current GL's. The NFU welcome the extension until 31 December 2020 and will continue to work with Defra and NE on the new licencing system.

Ireland: Woodpigeon close season
In May 2020, the Irish Department of Culture, Heritage, and the Gaeltacht decided to ban the shooting of wood pigeons between May 31 and September 1. This effectively set up a 'close season' for woodpigeon shooting each year.
Following outcry from a number of organisations, the decision was reversed in order for farmers to protect crops, during the summer months.
The NFU has and will continue to monitor the situation in Ireland for fear that this could have a bearing on decisions made by Defra or that it may increase pressure from lobbying groups.
Read more about the NFU's work on bird licences:
More on this topic:
Individual licences:
A guide to identifying corvids
This short video from the British Trust for Ornithology provides useful assistance in identifying crows, rooks and ravens, along with their smaller cousins, jackdaw and chough.
Bird scarers
If you're using gas guns as a deterrent to help control and limit the damage caused by birds, here's a guide to using them responsibly to avoid noise complaints from neighbours.
The NFU code is often used by local authorities as a source reference for their guides on the use of gas guns. By adhering to it, you can reduce complaints of nuisance from the public and limit avoid any enforcement action by local councils.
Some simple steps to help make gas guns more effective and to limit any disturbance include:
Thinking about location – place guns as far away as practicable from neighbours, point them away from neighbours and use baffles.
Thinking about timing – avoid using them before 7am or after 10pm – and alter timings to take account of seasonal changes. As a general rule never use before sunrise or after sunset.
Avoiding use on Sundays.
Checking timers work and are set correctly. If using a photoelectric cell check that it is clean and preferably have a mechanical timer as well as a backup.
Ensuring that your neighbours know who to contact if the gun develops a fault so that it can be put right.