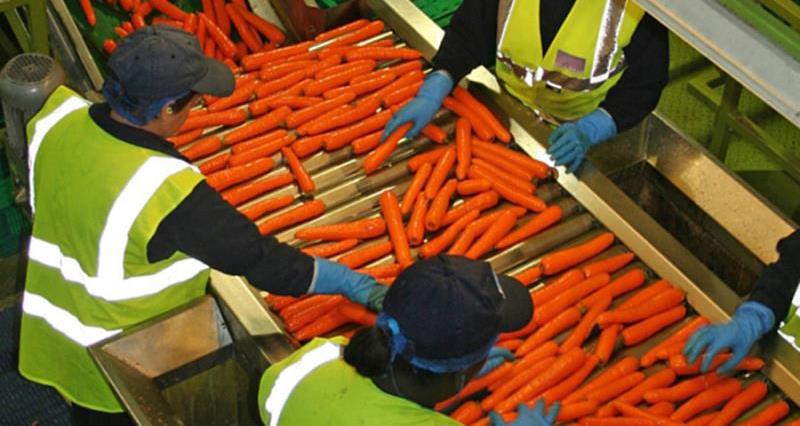 UK growers have told MPs about the potential impact of the National Living Wage on horticulture.
At a meeting in Westminster yesterday, organized by the NFU, MPs from across all parties were given the hard facts and heard testimonials from growers.
They set out what the legislation will mean for horticultural businesses across the country.
NFU Deputy President Minette Batters said: "The NFU fully supports the principle of a living wage for all workers in the horticultural and agricultural industry, and we were delighted to see that MPs were happy to engage in this conversation. However, we would ask Defra ministers to speak to us directly about where they stand on this issue and to take our points very seriously about the impact this move will have.
"It is essential all MPs understand the profound effect the introduction of a living wage will have on UK farming, particularly for labour-intensive crops such as hand-picked fruit, vegetables, flowers and plants. We are not against the national living wage, but we are concerned that the speed of its implementation and lack of consultation will have a devastating impact on our industry.
"Our growers welcomed the chance to explain face–to-face that we need government help to mitigate some of the immediate impacts, or our businesses will fail. We especially urged MPs to back our key ask for there to be no Employers National Insurance contributions for seasonal workers."
MP for Faversham and Mid-Kent, Helen Whately, who led the event said: "Since last summer's Budget, the introduction of the National Living Wage has been a frequent conversation topic with local farmers. I have been pressing the government to help farmers and did so again in Westminster this week by agreeing to sponsor the NFU's Living Wage event."
The NFU has lobbied on eight key issues prior to the introduction of the National Living Wage.
The introduction of the National Living Wage will increase the cost of seasonal wages for grower businesses by 35 per cent over the period 2016-2021, equivalent to an average annual wage inflation of just under 7 per cent per year, significantly more than the 2.5 per cent annual rate of wage inflation growers reasonably expected to take place over the next few years.
Our key lobbying asks…