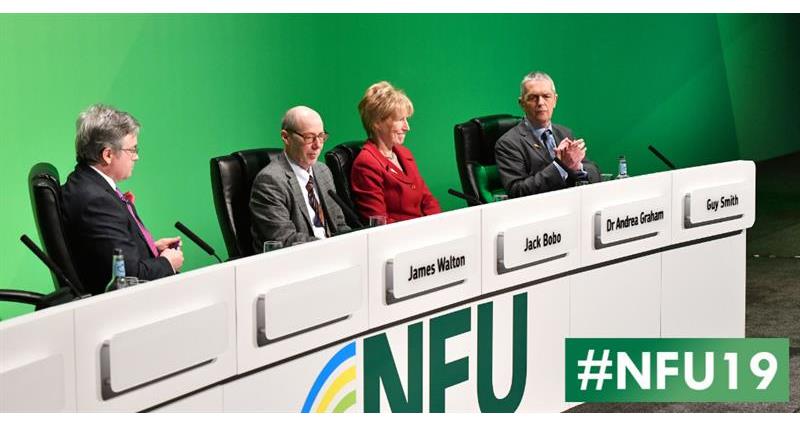 Whatever happens with Brexit, UK farming will undergo changes in the next two decades the likes of which haven't been seen since the introduction of the 1947 Agriculture Act.
With seismic shifts in population, climate, technology and consumer demand, NFU Conference heard business as usual will not be an option. And delegates at the ICC in Birmingham got a range of insights into what it might all mean on-farm in a session built around a trailblazing new NFU report.
"We are on the cusp of natural and computational sciences coming together. Farmers could have a device and get real-time information on what management interventions will mean for their productivity, resource efficiency and profitability X number of days or weeks down the line. That could be game changing."

NFU Head of Policy Services, Andrea Graham
Drawing on more than 100 hours of interviews with some of the sharpest minds in the industry and beyond – and featuring cutting-edge robots, vertical farms and 'virtual fencing' among its case studies – The Future of Food 2040 examines what consumers might be eating and how farmers could be producing it.
It sets out what will be needed on-farm and at Westminster, what future agri-businesses might look like and where their markets could be.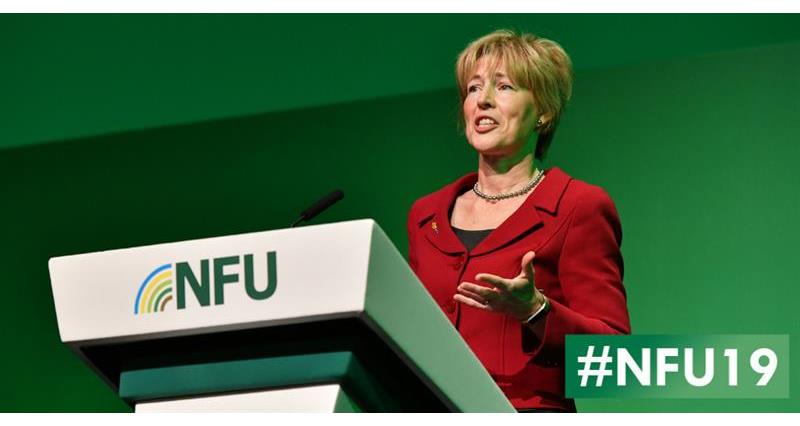 Lead author and NFU Head of Policy Services Dr Andrea Graham said: "In or out of the EU, our future food system cannot be shielded from the pressures of population growth, the pace of technological innovation and increased volatility, be that climatic, economic or political.
"However, it is also a time of great potential opportunity.
"This report aims to provide a catalyst to help British farming gain a head-start, to adapt and evolve as well as to anticipate those opportunities so they can be developed to the full."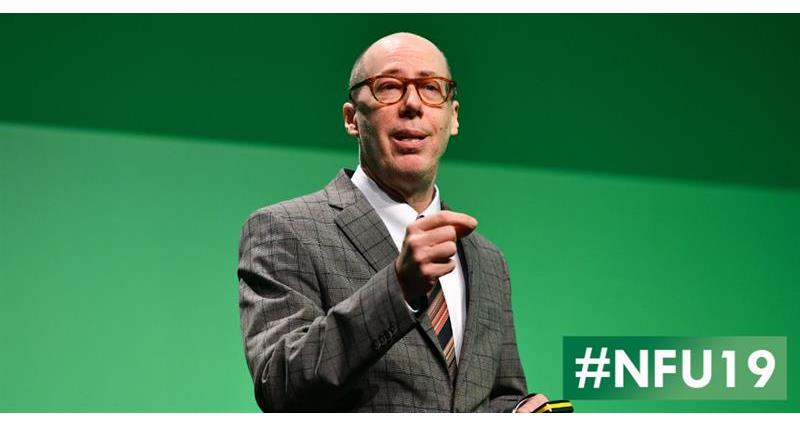 For Jack Bobo of American biotech company Intrexon Corporation, the key drivers were around "not just sustainably and nutritiously feeding a growing planet, which is already an enormous challenge, but doing so at a time when consumers have never cared more – nor known less – about how their food is produced".
With land and water use for agriculture already at their limits ("these are problems of today, not 20 years' time"), and an extra two billion mouths to feed worldwide by 2050, Mr Bobo said he was a "science optimist, but a regulatory pessimist" and that changing mindsets would be crucial.
He added: "I'm convinced scientists and farmers can get us where we need to go, but I'm not convinced we will be allowed to go there. People love innovation as much as they despise change. And there's no place they despise change more than in the food they eat.
"We need to switch the conversation so it's not about 'change', but innovation. Farmers, food companies and scientists must regain the public's trust if agriculture is going to save the planet."
"One thing to take home is this word transparency. Farmers have a good story to tell, but over the next 20 years our food system will be under even greater scrutiny, driven by technologies like blockchain."

NFU Head of Policy Services, Andrea Graham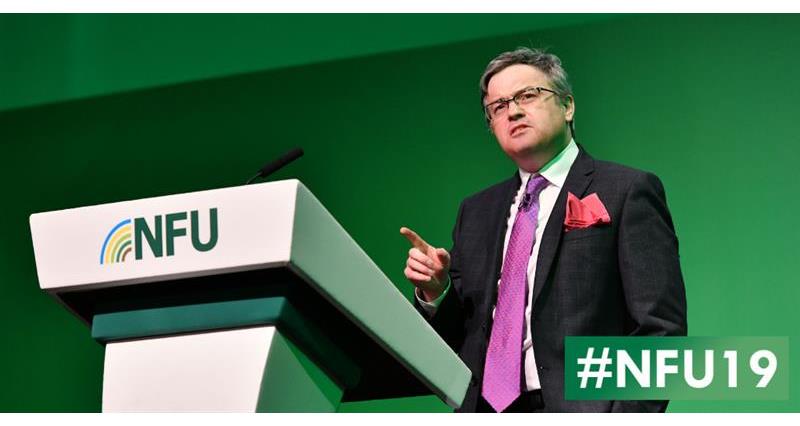 James Walton, chief economist at food and grocery industry research experts IGD, noted "people will always need to eat". But he added: "There is no certainty that people will always wish to eat the same things or buy them in the same way.
"Millennials and Post-Millennials are now exerting their influence. And, by 2040, an entirely new generation will have grown to adulthood and entered the UK food market.
"They may take a totally new view of what constitutes a good 'food experience'."
Take-homes from his presentation were a strong consumer desire for Britain to be more self-sufficient, and for UK supermarkets to support that, but an unwillingness to "pay a premium for 'Britishness'".
"Higher food prices are seen as the biggest single threat to household incomes every time we ask the question," he added.