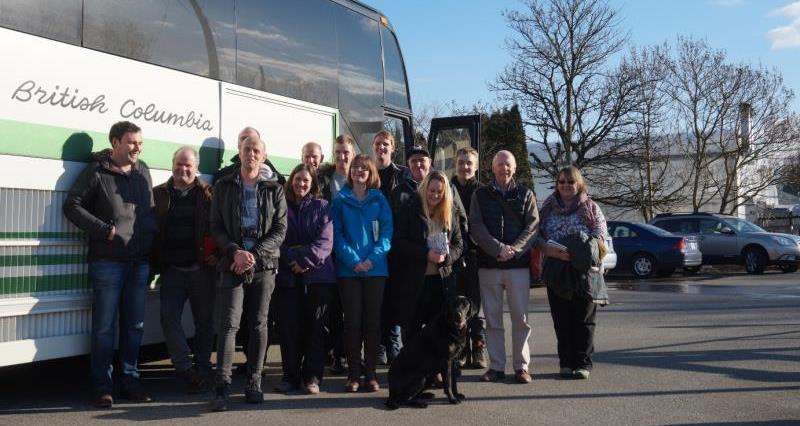 The BPOA study tour of North West United States, Washington and Oregon, as well as British Columbia has returned.
Once again, our grateful thanks are due to Mike Smith who coordinated the programme of visits and to Wayne Brough of AHDB who supported the organisation and management of the tour.
Here we see the group at Nordic Nurseries near Vancouver, BC on an uncharacteristically bright day (the area has had a record breaking, wet and snowy winter which has just started to improve).
The group has visited ten nurseries in the three states over the week and some interesting garden centre, crossing the border twice.
The tour took in the production and new building at Smith Gardens, North West Horticulture and breeding at TerraNova Nurseries as well as a very diverse range of perennial plants at Blooming Nursery in the US.
At the end of the week, the group saw some spectacular scenery around the Chilliwack area of British Columbia and very interesting businesses at Nordic Nurseries, De Vry and Rainbow Nurseries.