In his latest blog, NFU dairy board chairman Michael Oakes takes a look at a specific element of dairy contract reform and highlights the need for change.
He writes:
What is buyers' discretion and why does it matter?
Milk price is usually one of the most talked about topics for dairy farmers. The vagaries of the market are talked about no end, and you can guarantee that when a milk buyer announces a price drop, my phone starts ringing with disgruntled dairy farmers asking what is going on and what we can do about it.
A common complaint from dairy farmers is that the milk price drops very quickly, and then takes a long time to go back up. We also get complaints that there seems to be a system of 'follow the leader' when one milk buyer drops a price, others follow very quickly.
The dairy industry commonly operates a system found very rarely in any other sector or industry. It is known as 'buyers' discretion' or 'discretionary pricing'. It may be worded differently in some contracts, but in effect, it gives the buyer ultimate discretion to set whatever price they like for the milk they purchase from a farmer. From an outsider's perspective it seems perverse – imagine taking delivery of a months' worth of feed and then telling your feed supplier that you only fancy paying them £50/t.
Discretionary pricing stems from the days of the Milk Marketing Board, where the market was closely managed. Nowadays it can be used to move quickly and react with the market, but I know many farmers question whether this system works effectively. Farmers can end up taking a price that they did not sign up to, and often farmers cannot leave that contract for a long period of time, tying farmers in to a deal they are not happy with. It's quite right that prices should go up and down with the market, but the way that this is done needs to be clear, transparent and agreed between the parties.
Milk pricing with purchaser discretion ultimately comes down to risk management – a milk buyer who has discretionary pricing in place has ultimate risk management ability. As we saw in the recent Covid-19 pandemic, when there was risk created in the dairy supply chain, it got shunted down to farm level extremely quickly. When another large milk buyer lost a big contract earlier this year, they also used discretionary pricing to pass some of the cost of that lost business on to the farmers. Milk prices should follow the market; they should not be a cash-flow management tool for the processor.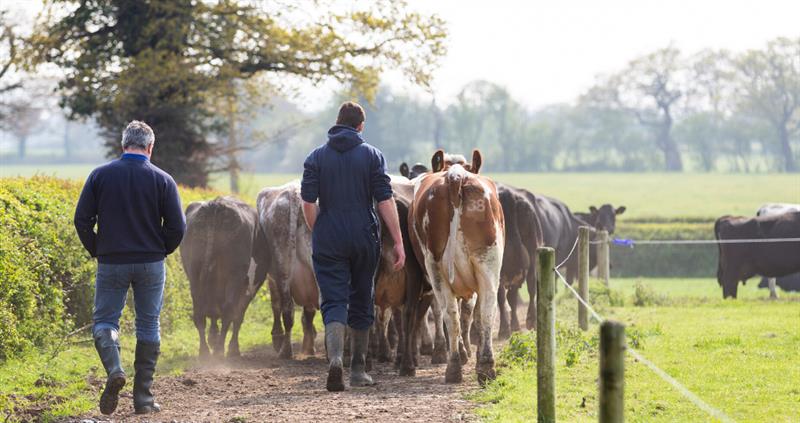 For sake of balance, it is often the case that milk buyers manage a lot of the risk on milk volumes. Very few contracts manage the volume that a farmer can send to a buyer and therefore the buyer needs discretion on pricing in order to manage unspecified volumes. However, we know this system doesn't play out in reality.
Firstly, most milk buyers do restrict volumes – either directly through stated volumes in the contract or indirectly through charges, penalties, seasonality and bonuses etc. which means that over the years, farmers are getting better at forecasting and working with milk buyers to meet their needs, helping the processor to manage their risk. But the processor is not paying back in kind – when the farmer gives a more stable and certain volume, the processor should give a more stable and certain price.
Secondly, we also know that milk price is an extremely blunt tool to manage volumes. Put simply, it rarely works. As a farmer if I am faced with a milk price cut, my inclination would be to push out more litres to maintain my monthly income. I might pause some investment, or not renew machinery to cut back on costs, but rarely do farmers take action to reduce production in response to a milk price drop, unless it is massive.
All of this leads us to the situation where we find ourselves today. The NFU believes that discretionary pricing has had its day and it is time to find a better way forward for the dairy sector. Things have moved on a lot in the past few years – the rise of the co-op structure, improved farmer relations with milk buyers and new ways of working have put farmers in a stronger position. But we fear that discretionary pricing still undermines the market and can affect all in the industry.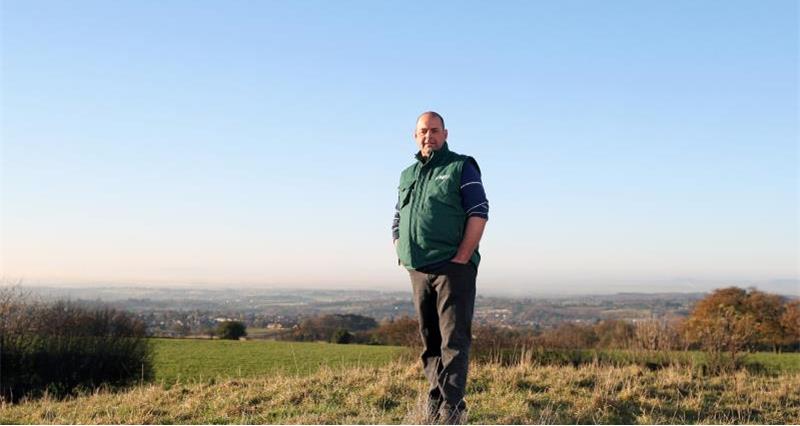 We are now presented with an opportunity for change. I hope you are aware that Defra is currently consulting on legislation to regulate dairy contracts. This is something the NFU is supportive of and we are keen to see some changes to put farmers in a better position.
Question 5 of the consultation directly addresses the issue of discretionary pricing and so this presents a great opportunity to change the status quo. I'm sure farmers will be told that this won't work, that milk prices will have to be lower to help buyers manage risk, and that it will put buyers out of business. There is no doubt that if I were a processor, I too would want to keep discretionary pricing if I had the ability to. It is a very valuable tool, but we have also seen it misused countless times over the past few years at the cost of the farmer, so we believe it must be time to find a better way forward.
This is just one small but crucial aspect of dairy contract reform and there are many other elements, but it is one that we get a lot of questions from members about. Please take some time to fill in the consultation. Even if you may not be currently affected by unfair practice or you don't agree with our views. Let's not forget that while processors may be fair today, many of them still reserve the right in their contracts to be unfair tomorrow. All responses are valuable and more details about the consultation can be found here.
---
More from NFUonline: