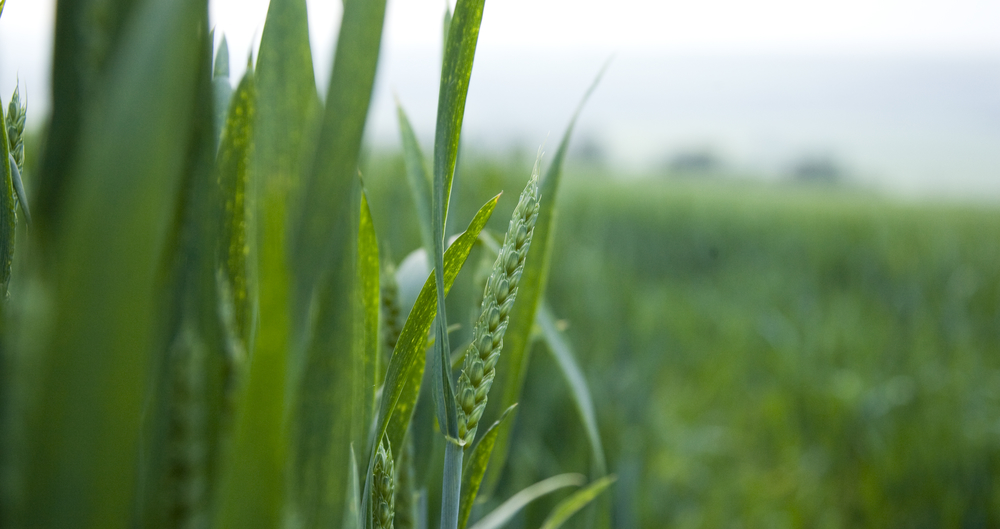 NFU specialists have answered questions on this technical subject, following the launch of a Defra consultation on gene editing.
Are there trade implications if the UK starts growing gene-edited crops and the EU doesn't? Could gene-edited crops be grown alongside conventional and organic crops? Why does the NFU support gene editing? How do opinions differ between the devolved nations?
All these questions and more are answered below by NFU specialists ahead of the Defra consultation on the regulation of genetic technologies, which closes on 17 March 2021.
To find out more on gene editing, read on...
How is gene editing currently used in agriculture and horticulture?
According to available information, there are two crops currently authorised for commercial distribution that use GE technology and are not regulated as GMOs: Calyno, a healthier oil (high oleic, low linolenic resulting in reduced trans-fatty acids associated with cardiovascular disease) is produced from a variety of gene-edited soybean and has been on the US market since 2019. And in December 2020, Japan authorised a genome-edited tomato with higher levels of a blood pressure-lowering compound, with seed distribution planned for spring/summer 2021 and voluntarily labelled as GE. Products in the next few years from technology company Calyxt are likely to include a high-fibre wheat and a reduced-browning potato.
What possible applications are there for gene editing in farming?
There are gene-editing applications in 46 different crop species, with rice, tobacco, tomato, maize, wheat and soybean among the most cited. A very broad range of products with market-oriented traits are being developed, and not only those with agronomic traits - such as yield and disease resistance - but also ones with consumer-facing traits, such as lower allergenicity, high anti-oxidant, longer shelf life, vitamin enhanced. There are also those with climate-resilience traits, such as drought and salt tolerance. In livestock, genome editing applications being developed in research include: porcine reproductive and respiratory syndrome virus (PRRSV) and African swine flu resistance in pigs; bTB resistance in cattle; mastitis resistance; hornless cattle; chickens that cannot spread bird flu; elimination of milk allergen; increase lean muscle.
Why does the NFU support gene editing?
The central principle of NFU biotechnology policy is choice to access the best available tools to farm sustainably and profitably. Biotechnology is not a silver bullet, but the NFU sees great potential in new precision breeding techniques, such as gene editing, to tackle challenges associated with climate change, nutrition and crop and livestock disease. We would therefore like to see more R&D in applications of value to British food and farming; and a well-functioning, fit-for-purpose, evidence-based legislative process to regulate their use.
What is the difference between gene modification (GM) and gene editing (GE)?
GM technologies involve inserting new DNA into an organism's genome, giving the resulting plant or animal desired characteristics. Genome editing is a group of technologies that make the changes within the organism's own DNA by moving, adding or deleting precise pieces of genetic material. Such changes are what happens randomly in conventional breeding, and can also come from mutations induced by chemicals or gamma rays, as with pink grapefruit or the malting barley variety, Golden Promise. Watch wheat geneticist Cristobal Uauy explaining crop breeding and gene editing to the 2019 Oxford Farming Conference. This video from UCDavies explains livestock gene editing in two minutes.
How are genetically modified organisms (GMO) and gene editing currently regulated?
To protect human health, the environment and ensure consumer choice, there is strict legislation controlling the deliberate release into the environment of GMOs.
There are three main parts to legislation of GMOs at EU level: Deliberate Release; Food and Feed; Traceability and Labelling. For now, the UK is retaining these in domestic law through the Environmental Protection Act, and separate regulations on deliberate release, food, animal feed and traceability and labelling. It is a devolved area of law. The FSA has responsibility for risk analysis in the authorisation of GM food and feed with advice from its Advisory Committee on Novel Foods and Processes (and FSS for Scotland), with Defra and devolved administrations as the competent authorities. Release of a GM organism or import and marketing of a GM product (eg. seed, food, feed, animal, vaccine) requires formal authorisation. The assessment process considers potential safety factors, such as toxicity, allergenicity, and any possible transfer of novel genes to other organisms. Applicants provide a dossier of relevant information and this is scrutinised by Defra's independent Advisory Committee on Releases to the Environment (ACRE).
It is not yet settled how gene editing will be regulated, here or in the EU. In July 2018, the European Court ruled that any and all mutagenesis breeding technologies should be regulated as a GMO, except those with long history of safe use (but MS could regulate these as GM too if they wish). At the time the UK strongly opposed the ruling. The Commission will publish a report in April 2021 on how GE should be regulated.
Are there differences of opinion between the devolved nations of the UK when it comes to gene editing?
Regulation of GMOs is a devolved issue and the proposed regulatory changes for gene editing apply to England. The Scottish Government and Welsh Assembly Government have both been clear in their opposition to cultivation of GM crops in their countries and do not seem to be differentiating on GE. ScotGov has said it will wait for the outcome of an EU commission study on future regulation of GE in April before deciding how to proceed. The Northern Ireland position on gene editing is not entirely clear, but in 2015 Stormont decided to not allow GM cultivation, when EU member states were given sovereignty to do so; and the chairman of Stormont's Committee on Agriculture, Environment and Rural Affairs was cautious in his reaction to the consultation, citing concerns about divergence and disruption.
Why is the proposed change in regulation needed?
The science of genetic improvement is fast moving and new breeding techniques such as gene-editing are now widely used in the research community and are emerging commercially too. The way these NBTs should be regulated is the subject of debate globally. In the EU, the ECJ ruled in July 2018 that any and all mutagenesis breeding technologies should be regulated as a GMO, except those with long history of safe use. There was consternation across EU institutions, member states, industry and the science community at the negative impact on innovation and sustainable agriculture. At the end of 2019, the EU Council asked the EU Commission to review the impact of the ruling, to analyse the link between biotechnology and the Green Deal Farm to Fork Strategy, and recommend how GE should be regulated. The report is due April 2021. In November 2020, an EFSA assessment concluded that gene editing techniques do not pose more hazards than conventional or GM breeding. It concluded existing risk assessments are applicable but with fewer data requirements.
Having opposed it at the time, the government is now consulting on a proposal that, for England, it sets aside the 2018 European Court ruling and aligns with other countries such as Argentina, Australia, Brazil and Japan. The government position "follows the science, which says that the safety of an organism is dependent on its characteristics and use rather than on how it was produced". It therefore proposes that "organisms produced by GE or by other genetic technologies should not be regulated as GMOs if they could have been produced by traditional breeding methods."
Should gene edited crops and livestock be regulated in the same way?
The underlying principles of fit-for-purpose and science-based regulation that ensure food, feed and environmental safety and animal welfare should be the same. The regulatory status of specific applications should be assessed on a case-by-case basis and in the context of existing legislation on breeding.
Are there any trade implications if the UK decides to align with international regulatory definitions of GMO and gene editing while the EU maintains its current approach on GE?
With robust risk management controls in place, ensuring health and environmental safety are not compromised, we believe the UK will continue to be able to trade with the EU on the basis of these rules. Other third countries including major exporting nations, such as Argentina, Brazil, Australia, Canada and the US, already regulate gene editing techniques differently to the EU. In practice, commercialisation of gene edited crops and livestock in the UK is many years away, by which time the EU will have set out a clearer and hopefully more pragmatic position based on the technological, commercial and regulatory situation around the world.
Why do we need this in addition to supporting agroecology and IPM?
Breeding is an important part of both agroecological approaches and IPM, which are, by their nature, integrated and advocate using a range of different tools and practices. There are no silver bullets in farming. No one technology, system or practice provides all the solutions and the NFU supports R&D and enabling regulations to ensure options are open to all farmers now and in the future.
How could gene-edited crops be grown alongside conventional and organic crops?
If there end up being separate markets for crops and livestock based on the breeding technique used to produce them, this would be managed in the same way as it is currently. Coexistence, identity preservation and sales based on varieties or breeds are an established part of farming now, as well as the separate market for organic produce. The same principles and logistics would apply with gene edited products if the market demands it.
More from NFUonline: