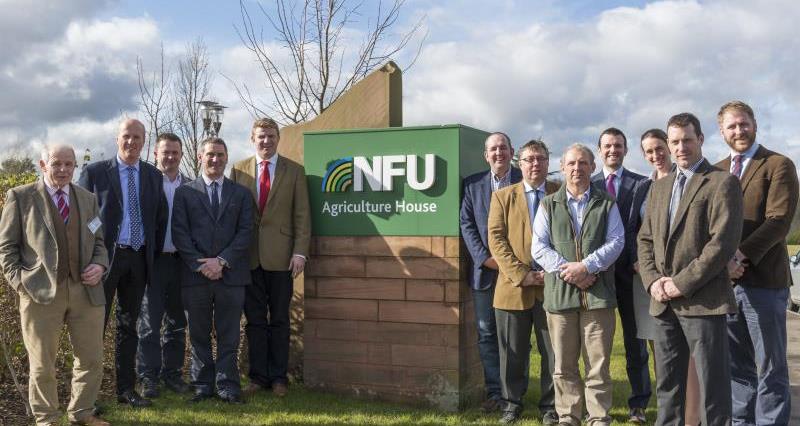 Following the recent interviews, we are pleased to announce that Nick Harris and Séan Rickard are the two new appointed members for the NFU Sugar board. They joined the board at the last meeting on the 4 May.
Nick Harris
Nick has experience in various sectors of the food industry, including food service, the production of smoked salmon, the provision of ingredients to airline caterers and most recently as CEO of the largest wholesale and distribution company to serve the bakeries and food manufacturers throughout the UK. Nick has worked at Board level with Private Equity and as part of the Country management team in International groups.
Over the last 20 years, managing the purchase and supply of sugar and yeasts to the UK market, has meant that Nick has developed a keen interest in the production and supply of sugar and molasses throughout Europe. Being responsible for a multi temperature fleet of vehicles has meant that, as roads become more congested, Nick is always keen to look at alternative distribution solutions that are of benefit to all parties.
Séan Rickard
After brief careers as a musician and a graphic artist, Séan studied at the London School of Economics – specialising in the economics of industry – and then post graduate at Birkbeck College, and Cranfield School of Management. In 1987 he was appointed Chief Economist for the National Farmers Union and also an employers' representative on the Agricultural Wages Board. In 1995 he joined the Cranfield School of Management and became Director of its world renowned MBA Programme.
Between 1995 and 2012 he was a government academic economic advisor on food and farming. Since retiring from Cranfield in 2012 he has taken up a number of visiting lectureships and been appointed as a research fellow at the Royal Institution. Through his consultancy, Sean Rickard Ltd he has been commissioned by private and public organisations to write a number of reports relating to agriculture, generally in the areas of pricing, productivity and competitiveness. Séan is regarded as a national expert on the economics of food and farming and with more than 35 years experience as a public speaker his reputation as an expert and communicator results in regular interviews for the media. HIs book, The Economics of Organisations and Strategy is published by McGraw-Hill. And in his spare time Séan still plays guitar in an ageing rock 'n' roll band.
If you would like to find out more about the board and its members or if would like to get in contact you can all the details you need here.