Make a pledge for net zero on our pledge map and you'll be entered into our monthly prize draw for the chance to win a solar light.
Have you pledged yet?
More than 325 farmers have pledged so far, letting us know the actions they are taking across our three net zero pillars. So whether you are currently taking action for net zero or have plans to do so in the next 12 months, let us know.
Read the prize draw terms and conditions.
Make a pledge on our pledge map and you could win a solar light
Film a quick video or take a picture of what you are doing and share on your social media with #Pledge2040.
The more members who come together to make a pledge for net zero, the bigger the change we can make together. Each and every action counts.
Not sure where to start with net zero? Check out our new net zero resource page for some guidance.
Pledging for net zero – past winners
The latest winners include:
Mr Abblitt - East Region

Dr Brightman - Midlands Region
Mr and Mrs Thompson - North Region
Mrs Case - South Region
Read what our winners had to say
We spoke to our winners from the past year about the changes they have made and how they set about approaching their net zero contributions on farm.
Jonathan Hall, North East:
"I farm 145 hectares of arable (wheat, barley, oilseed rape and peas) with a few sheep.
I have recently renewed my Countryside Stewardship for another four years, and I have been direct drilling for the past 20 years but this year, I decided to see where it goes with direct drilling the whole farm for the first time.
I believe that 'net zero' initiatives are something that farmers have to think about.
Inevitably, it is where businesses are being directed and you don't want to be left behind!
It is a bit daunting, but half the problem is doing it on your own – make sure to speak to your neighbours and see what is working for them!"
Mark Glover, South East
"We have an arable farm in the South-East. The family has been here for 50-plus years, and I have three sons who are looking to carry on the business.
"I'm really interested in planting trees on our farm, both for carbon offsetting and to reduce nitrates entering the water courses on our farm. We planted lots of trees 10 years ago and going forward we hope to plant more.
"We planted these trees in spaces that weren't so good for arable, therefore making the most of our space.
"My advice to anyone out there thinking about striving to make their contribution to net zero would be to understand the financial side, but also to understand that you will be enhancing the farm overall.
"I know that by implementing net zero initiatives, I will not only be benefitting the environment, but I will be leaving it in a better place for my sons."
Paul Gill, North East
"I farm 350 acres which are mainly arable, however I also have 13 acres of grassland for sheep and hay, and 2000 pigs which are housed in two new sheds.
"The farm and farmhouse are powered by 8kW solar PV and a ground source heat pump and we are currently looking into installing a further 25kW solar PV so that our sheds can be self-sufficient. We are also involved in a Countryside Stewardship Scheme.
"Renewables have never paid as well as they do now; the payback is phenomenal. So, not only are you becoming more business resilient, but you are also doing your bit for the environment."
Kit Speakman, East Anglia
"We're a mixed arable, beef and sheep farm in Essex. We have solar panels on our farm which supply all of our office and commercial buildings with energy.
"We are widening our rotation by introducing more grass, primarily to feed cattle, and we are looking to grow different crops which are more tolerant. We use cattle muck and import chicken manure to increase our P and K levels.
"As well as arable land, grassland is irrigated to make more silage or autumn grazing for cattle when needed. It's all about maximising assets and using these efficiently."
Kit makes good use of the lake for irrigation and fishing, and to generate electricity too, with the installation of a lake source heat pump. The farm has been part of the Countryside Stewardship scheme for roughly 20 years.
"We graze 300-head of cattle on stewardship land, growing herbal leys, with 100 outwintered to save on housing. They are fed on stubble turnips, forage rape, straw and minerals. The rest are bedded in straw yards to produce farmyard manure, which then goes back onto the fields."
Mrs B Whell, South West
"We farm 1000 acres in the South West region, split between two herds of 760 cows (beef and dairy) and a maximum of 200 acres of arable.
"We were busy last winter. We planted ¾ km of hedgerow, the next 300m to be planted this year. Tree planting included some oaks in a wood pasture, specimen trees in our open fields by the yard, and some short strips of silvopasture with the aim of offering more diverse browsing and added benefits of diversity, soil support, shelter and shade. It was all a bit of a trial but are now speaking to some ecologists about using more trees in more places with more purpose.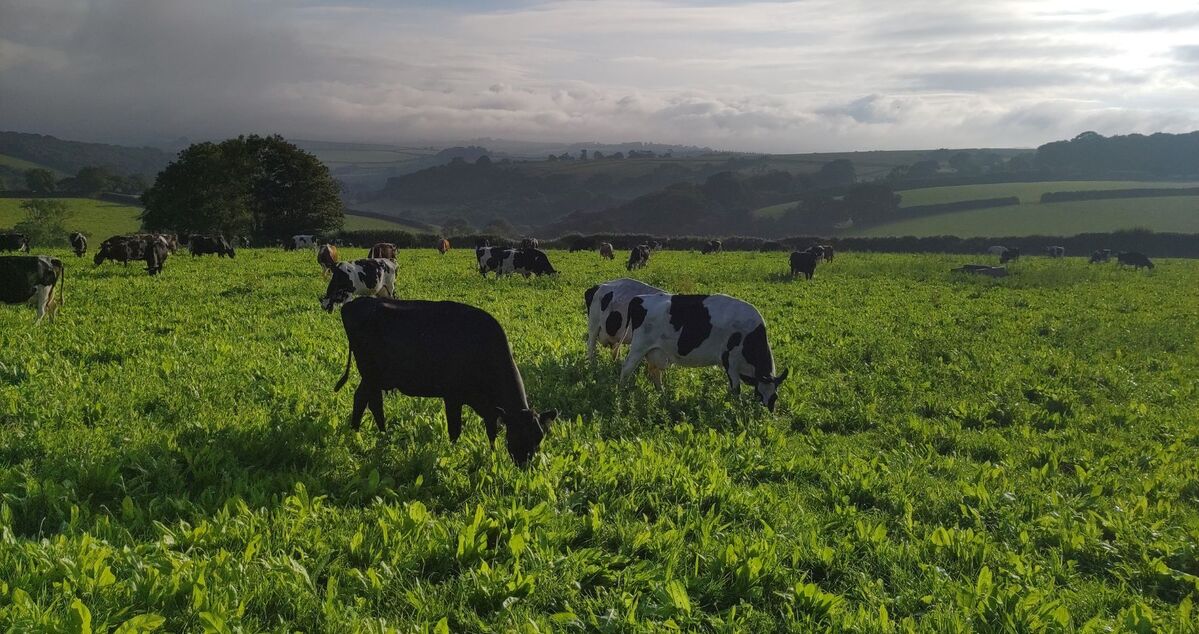 Figure 1. Mrs Whell's cows grazing herbal leys
"The herbal pasture has performed really well during this drought year, having no fertiliser and sown in the spring it has been a saviour in forage production. We now have a plan to reseed 10-15% of the dairy grazing ground every year with a high level of diversity, mainly chicory, plantain, yarrow and a variety of clovers. Our fertiliser use over the whole grazing platform is down nearly 50% in the last 3 years.
"The soil in all our dairy platform fields (including arable for feed) is being tested every two years for OM (Organic Matter) by our milk purchaser (Trewithen Dairy) for a RegenAG project and we are learning a lot about the influences – the headlines so far are that crude homemade compost has a significant effect on OM beyond the total amount added which indicates the positive effect it has on soil life and its capacity to grow its own OM!
"The downside was the significant negative impact that mild poaching had. One very wet night and some brown grass posted a significant loss of OM, again, beyond our expectations and has made us much more wary of grazing wet ground.
"The planned future has more trees in field for browsing, fence postproduction and perhaps diverse enterprises. Hedges are in focus now with management being reviewed and herbal leys finding their way into more and more grazing by reseeding and over-sowing. If it works why not do as much as you can?"
Denys Fell, North East
We talk to October net zero winner Denys Fell about his journey to net zero.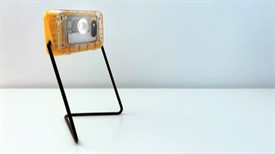 The prize
You could win an SM 100 solar light from Solar Aid.
Perfect as a handheld torch, a freestanding light or you can attach a strap (not included) and wear it as a head torch. 
Prizes are kindly donated by NFU Energy. Every light purchased helps to get another solar light to rural Africa, getting safe, clean light to families currently living without electricity.
SolarAid
SolarAid is a UK charity whose work has been recognised as impacting on 12 of the 17 United Nations Sustainable Development Goals. They believe that universal access to renewable energy is the best way to alleviate poverty and end darkness and the best way to ensure this is by building local, sustainable businesses. Their Social Enterprise SunnyMoney is one of the main sellers of solar lights in Africa. SunnyMoney agents travel to remote rural communities to make clean light available where there were previously only unhealthy and expensive alternatives, like kerosene lamps and candles. They help instil trust and create demand in a new and unfamiliar technology – which helps build the foundations for a sustainable solar market and a lasting energy legacy.
---
One solar light:
Averts 1.1 tonnes of CO2 emissions in the atmosphere.
Saves families £159 who will no longer has to spend money on dangerous candles or toxic kerosene.
Allows 1,006 hours of extra study time for a child, who will study by safe light after the sun has set.
---