Have you pledged yet?
Make a pledge for net zero on our pledge map and you'll be entered into our monthly prize draw for the chance to win a solar light.
More than 325 farmers have pledged so far, letting us know the actions they are taking across our three net zero pillars. So whether you are currently taking action for net zero or have plans to do so in the next 12 months, let us know.
Read the prize draw terms and conditions.
Make a pledge on our pledge map and you could win a solar light
Film a quick video or take a picture of what you are doing and share on your social media with #Pledge2040.
The more members who come together to make a pledge for net zero, the bigger the change we can make together. Each and every action counts.
Not sure where to start with net zero? Check out our new net zero resource page for some guidance.
Pledging for net zero - April update
April's winners include:
Tim Baker from the South West
Richard Turney from the East Midlands
Oli Lee from the East Midlands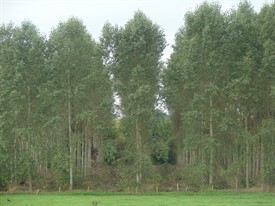 Read what our winners had to say
We spoke to our April winners about the changes they have made and how they set about approaching their net zero contributions on farm.
Tim Baker, South West
"Farming on the Devon and Cornwall border and situated on the edge of the Tamar Valley AONB, we have to work with the environment rather than against it.
"Our 290 acres comprises almost 60 fields, all of which have earth bank hedges around them. These give us the ideal opportunity to increase carbon capture by growing a resource already present on the farm. Some areas of hedgerow are being left untrimmed each year while others are untouched for two or three years before cutting. In 2020, we restored a hedgerow on some recently purchased land and planted 600 native hedge plant whips. More are planned for this year.
"The small fields provide ideal paddocks for the farm's 60 Stabiliser X suckler cows with all their calves reared to finishing. Using high profit index bulls to increase carcass weights and reduce finishing times, our beef animals are ready to go between 17 and 23 months of age.
"We have farmed organically since 2005, with a focus on sustainability. 100 percent of the feed needed for the livestock is produced on farm eliminating all transport emissions for delivering feeds. Red clover silage and arable silage containing peas, barley and vetch supply us with home grown protein.
"This helps us reduce costs and avoid the environmental impact of importing soya. Herbal leys were introduced in 2019 for biodiversity and to increase summer grazing availability. This is working well and we now have 25 acres in the rotation.
"We also have a small PV array which helps power the farmhouse and a private water supply for all the livestock needs, keeping our electricity usage costs as low as those of a domestic property.
"Working with nature reduces greenhouse gas emissions and helps the environment. By becoming self-sufficient, costs can be reduced and profitability increased."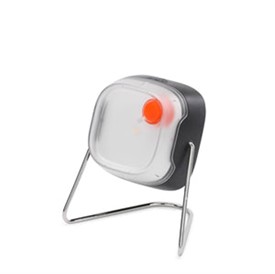 The prize
You could win an SM 100 solar light from Solar Aid.
Perfect as a handheld torch, a freestanding light or you can attach a strap (not included) and wear it as a head torch. 
Prizes are kindly donated by NFU Energy. Every light purchased helps to get another solar light to rural Africa, getting safe, clean light to families currently living without electricity.
SolarAid is a UK charity whose work has been recognised as impacting on 12 of the 17 United Nations Sustainable Development Goals. They believe that universal access to renewable energy is the best way to alleviate poverty and end darkness and the best way to ensure this is by building local, sustainable businesses. Their Social Enterprise SunnyMoney is one of the main sellers of solar lights in Africa. SunnyMoney agents travel to remote rural communities to make clean light available where there were previously only unhealthy and expensive alternatives, like kerosene lamps and candles. They help instil trust and create demand in a new and unfamiliar technology – which helps build the foundations for a sustainable solar market and a lasting energy legacy.
---
One solar light:
Averts 1.1 tonnes of CO2 emissions in the atmosphere.
Saves families £159 who will no longer has to spend money on dangerous candles or toxic kerosene.
Allows 1,006 hours of extra study time for a child, who will study by safe light after the sun has set.
---