The annual NFU Conference in Birmingham is generally the busiest two days of the year, but 2023 was unparalleled; this was due in part to a robust opening speech from NFU President Minette Batters on the importance of food and energy security as well as stories circulating of tomato shortages in some supermarkets.
The result was more than 60 journalists packed into the Conference media suite within the International Convention Centre, six front page national news stories, and interviews with the likes of BBC News at Six, Radio 4's Today programme, Sky News, ITV News, Radio 5 Live and Channel 4 News.
Securing key coverage
Ahead of Conference, the team approached various news outlets in the hope of securing key coverage and were able to land an exclusive interview for Minette with The Guardian in which she discussed border security and checks on food imports.
This caught the eye of producers of BBC Radio 4's Today programme who invited Minette on where she was able to explain to the programme's six million listeners how it fits in to wider issues around food security and what government could do to support farmers and growers.
Meanwhile, we also worked closely with the BBC News team to arrange filming on farm with NFU Cymru Deputy President Abi Reader, who explained the current challenges farmers are facing.
1616,115021,115022,115023,115024,115025,115026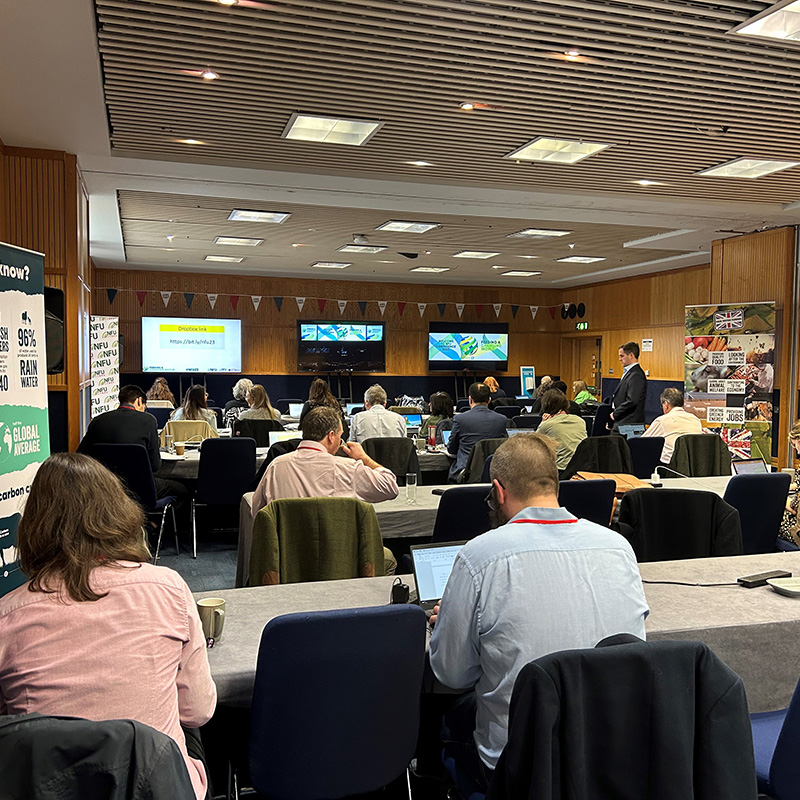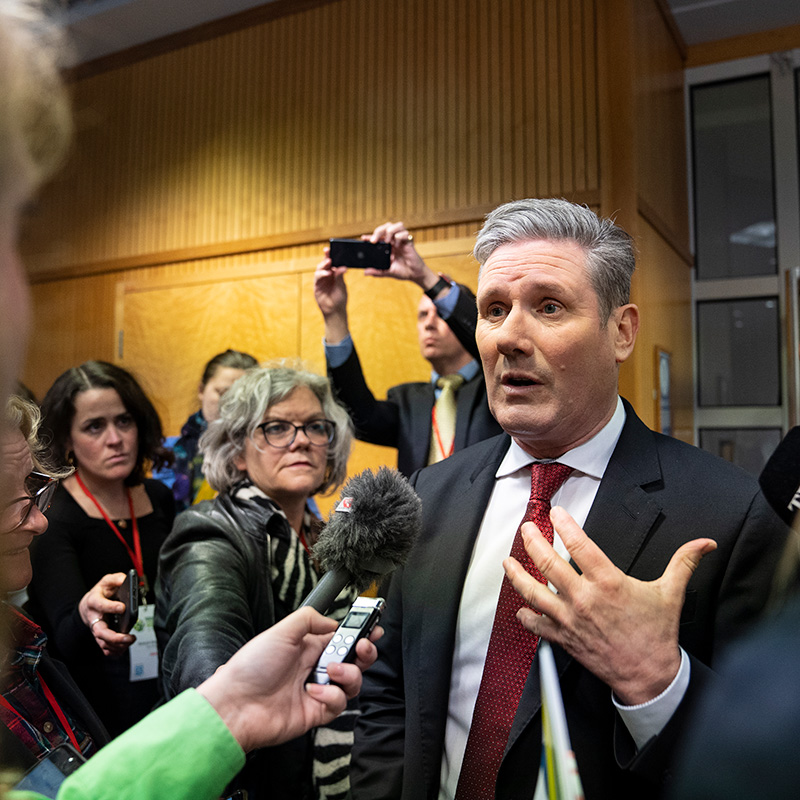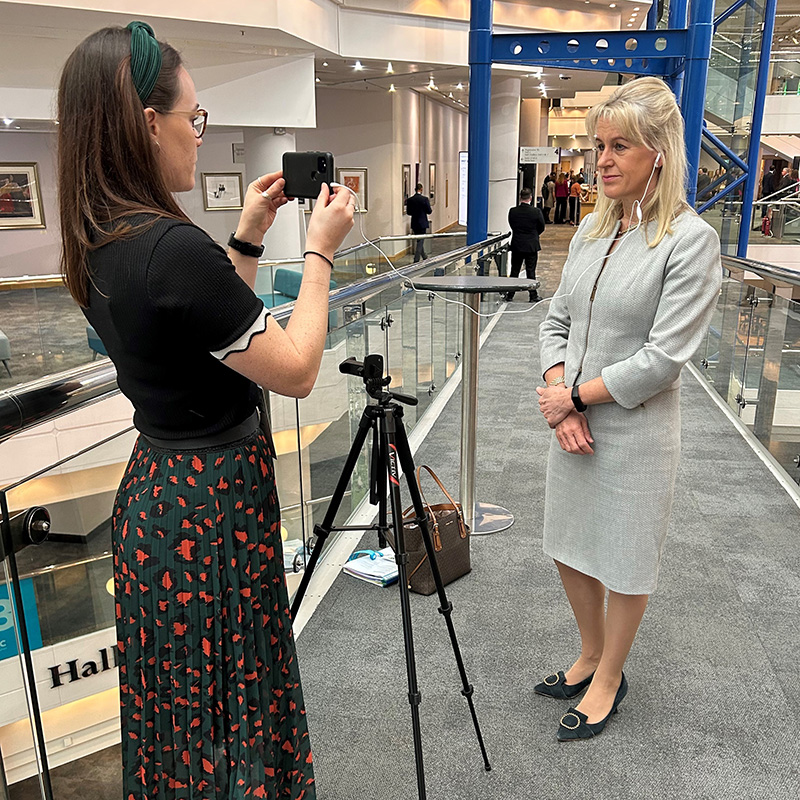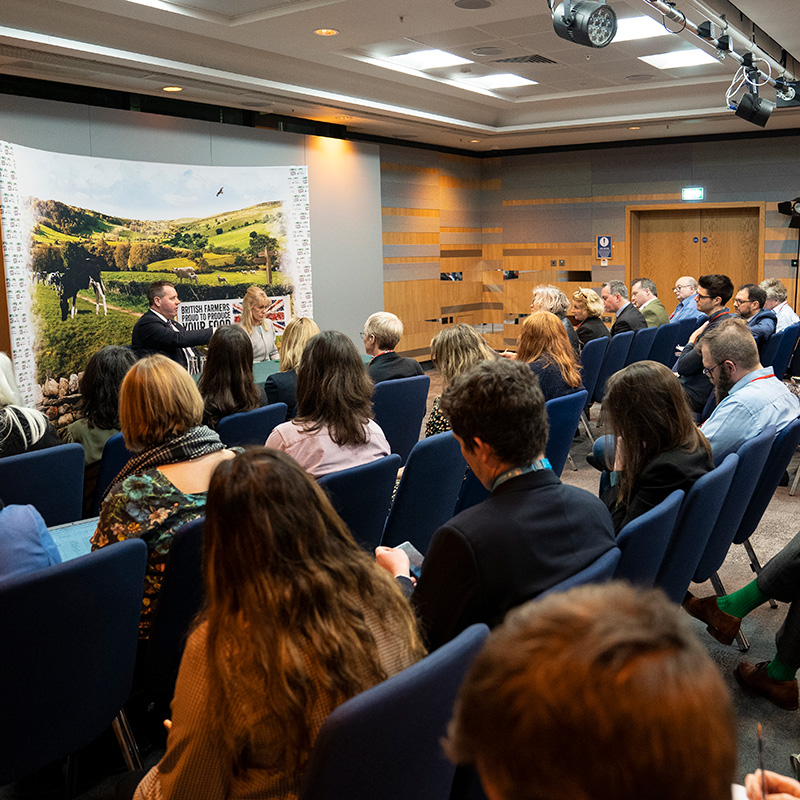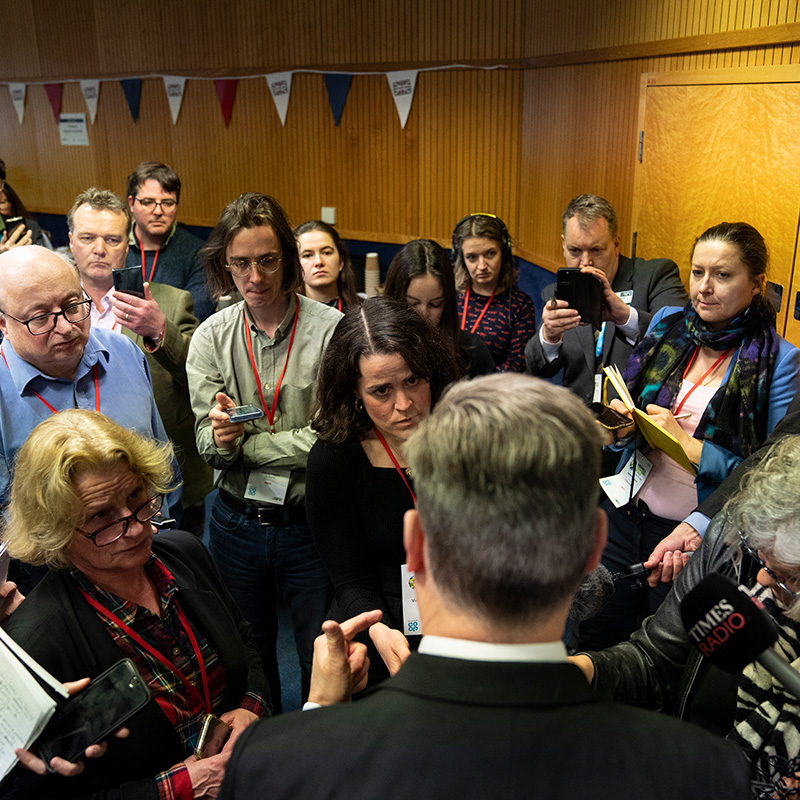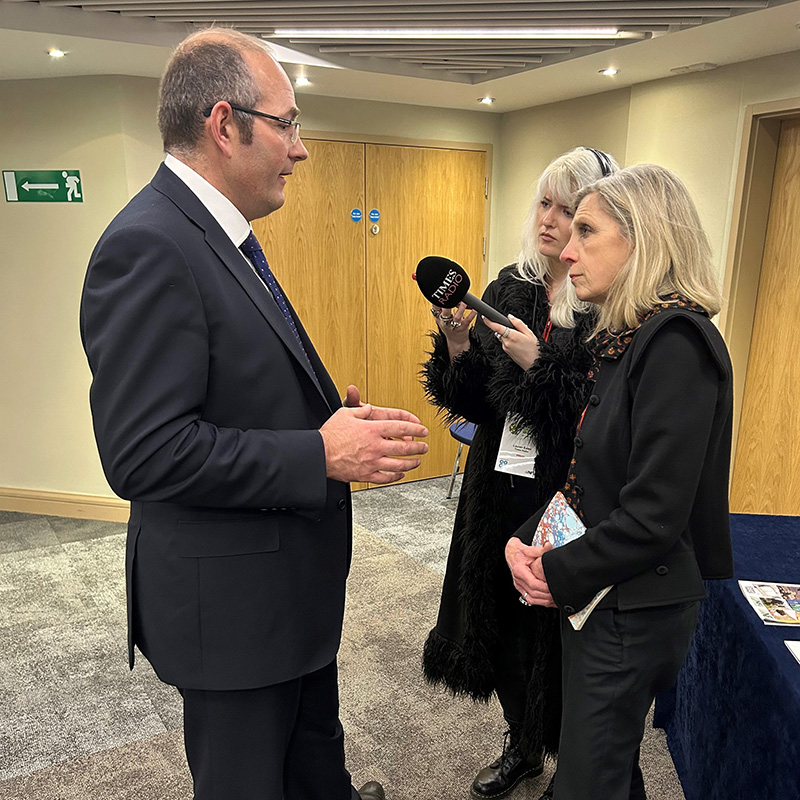 Minette also interviewed by BBC rural affairs correspondent Claire Marshall for BBC News at One and Six.
On the ground in Birmingham
The first morning of Conference kicked off with an article in The Guardian on the challenges facing the dairy sector and featured dairy board chair Michael Oakes. Elsewhere, Minette was live on Sky News chatting to presenter Kay Burley, and later on Radio 4's PM programme talking to presenter Evan Davies. 
It wasn't just Minette in demand with the press. We ensured Deputy President Tom Bradshaw and Vice President David Exwood, along with various members from all NFU regions, were speaking to reporters and correspondents on the fruit and veg supply shortages – a story which continued to dominate the headlines throughout Conference.
Tom was quoted in an article for the ITV News website saying that government must take food security seriously as it is very fragile due to economic pressures and inflation, while he was interviewed by political broadcaster Carole Walker for her show on Times Radio.
David Exwood joined NFU dairy board vice chair Paul Tompkins and former student and young farmer ambassador, Zoe Legg, on BBC Radio 5 Live in a 30-minute segment chatting to presenter Adrian Chiles about the challenges farmers are facing in 2023.
The production team from BBC Radio 4's Farming Today, with presenter Anna Hill, based themselves in the media suite for the duration of Conference. This enabled us to keep in touch with them and help find guests to be interviewed.
Political visits and impromptu press huddles
Another highlight of this year's Conference was a visit to the media suite by leader of the Labour Party, Sir Keir Starmer. He held an impromptu press huddle and answered questions on various issues such as food and energy security and his party's position on right to roam.
Briefing the media is a core part of the job we do; during Conference we were able to put Minette in touch with former BBC Political Editor Laura Kuenssberg ahead of her Sunday morning show on BBC One to discuss the food supply story, while we also arranged catch-ups with journalists from The Times, Daily Mail and iNews to discuss water quality and water availability.
A huge success 
NFU Conference was a huge success with widespread coverage across national, regional and farming trade press.
There continues to be plenty of interest from the media, with 82 national broadcast features and 122 national print articles, including features on the front pages of six national newspapers.
Overall, Conference has received over 2,500 pieces of coverage across all media platforms so far.
See our coverage from NFU Conference 2023