Almost 100 MPs and Peers attended the reception which was themed around 'Talking mental health' and welcomed the Under-Secretary of State for Mental Health, Maria Caulfield MP, as well as representatives from rural farming charities including; Yellow Wellies, RABI (Royal Agricultural Benevolent Institution), YANA, the FCN (Farming Community Network), the DPJ Foundation and Tir Dewi.
Also in attendance were, amongst others:
Defra Secretary Dr Thérèse Coffey MP
Farming Minister Mark Spencer MP
Minister of State for Social Care Helen Whatley MP
Shadow Defra Secretary of State for Environment, Food and Rural Affairs, Jim McMahon MP
Attorney General and former Farming Minister Victoria Prentis KC MP
Secretary of State for Wales David TC Davies MP
Chief Secretary to the Treasury John Glen MP
HS2 Minister, Huw Merriman MP
Root causes need addressing
NFU President Minette Batters opened the reception with a speech highlighting the results from the NFU's survey which revealed spiralling input costs are having a significant, negative impact on farmers' mental health, as well as unfairness in the supply chain and the increase in rural crime.
Minette said the results make for "harrowing" reading and that it was the responsibility of the NFU to "encourage members to talk, and to help them find the services provided by the wonderful charities in this room should they need it".
"Farmers are keeping the nation fed during tough times. Stress and anxiety take a toll on our members, which is why we're focusing on rural mental health today."
The results are supported by the Efra Committee's report on rural mental health; published in May, it calls for Defra and the DHSC (Department of Health and Social Care) to establish a new, joint rural mental health policy and delivery team.
The NFU has welcomed the report and agrees with the Efra Select Committee's calls for HM Treasury, the DHSC, Defra and NHS England to review current emergency funding mechanisms establishing a dedicated rural mental health funding stream.
"Our survey pinpoints some of the root causes affecting rural mental health – economic and political uncertainty – and we are calling on government to continue taking steps to address these issues to reduce the stress farmers are facing."

NFU Vice-President David Exwood
Minister for Mental Health Maria Caulfield reiterated the need to prioritise mental health alongside physical health and the particular challenges farmers face: "I recognise that farmers face rising costs and uncertainty which is having an impact and rural communities have pressures that other communities don't.
"Early intervention is needed to make a difference and make access to support easier via local community face to face help and digital packages.
"There is still a stigma around loneliness, but it should be no barrier to ask for help."
"The most important person on the farm is the famer, but in most cases they care for everything and everyone first."

Alex Phillimore, Farming Community Network
NFU Student & Young Farmer Ambassador Darcy Johnson echoed the need for farmers to reach out: "It's brilliant that so many people are here today, supporting the issue and willing to talk. This will break the stigma of mental health."
Access to nature vital for mental health
"Britain's farmers can provide part of the solution to improving everyone's mental health," Minette said, referencing research showing that regular access to nature can help improve physical and mental wellbeing.
"Farming can, should and must play a role in the overall health and wellbeing of our nation."
Len's light
Minette thanked those in attendance including Dr Luke Evans MP who sponsored the event, the MPs and charities, as well as West Midlands farmers, Andy and Lynda Eadon.
The Eadons were named as one of the NFU's Community Farming Heroes last year for their outstanding campaigning and fundraising work following the tragic loss of their son, Len.
"I applaud their work giving everything to change mental health. As part of this, they are about to set off on an amazing journey from John O'Groats to Lands' End with an amazing tractor, which has a beacon on the bonnet, 'shining a light' to raise the profile of mental health during their journey.
"Their tireless work has undoubtedly stopped other families experiencing tragedy," Minette said.
115925,115926,115927,115928,115929,115930,115931,115932,115934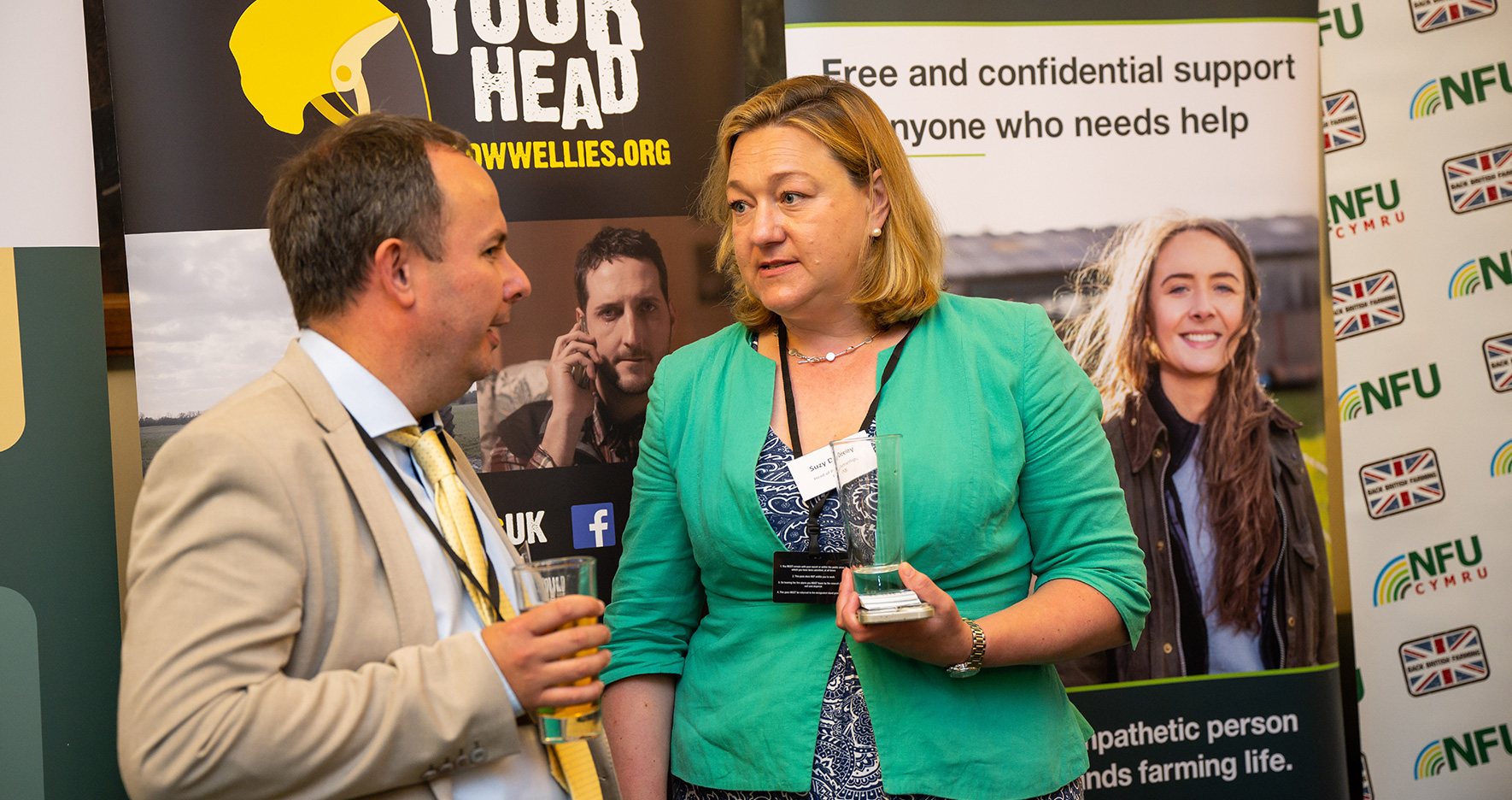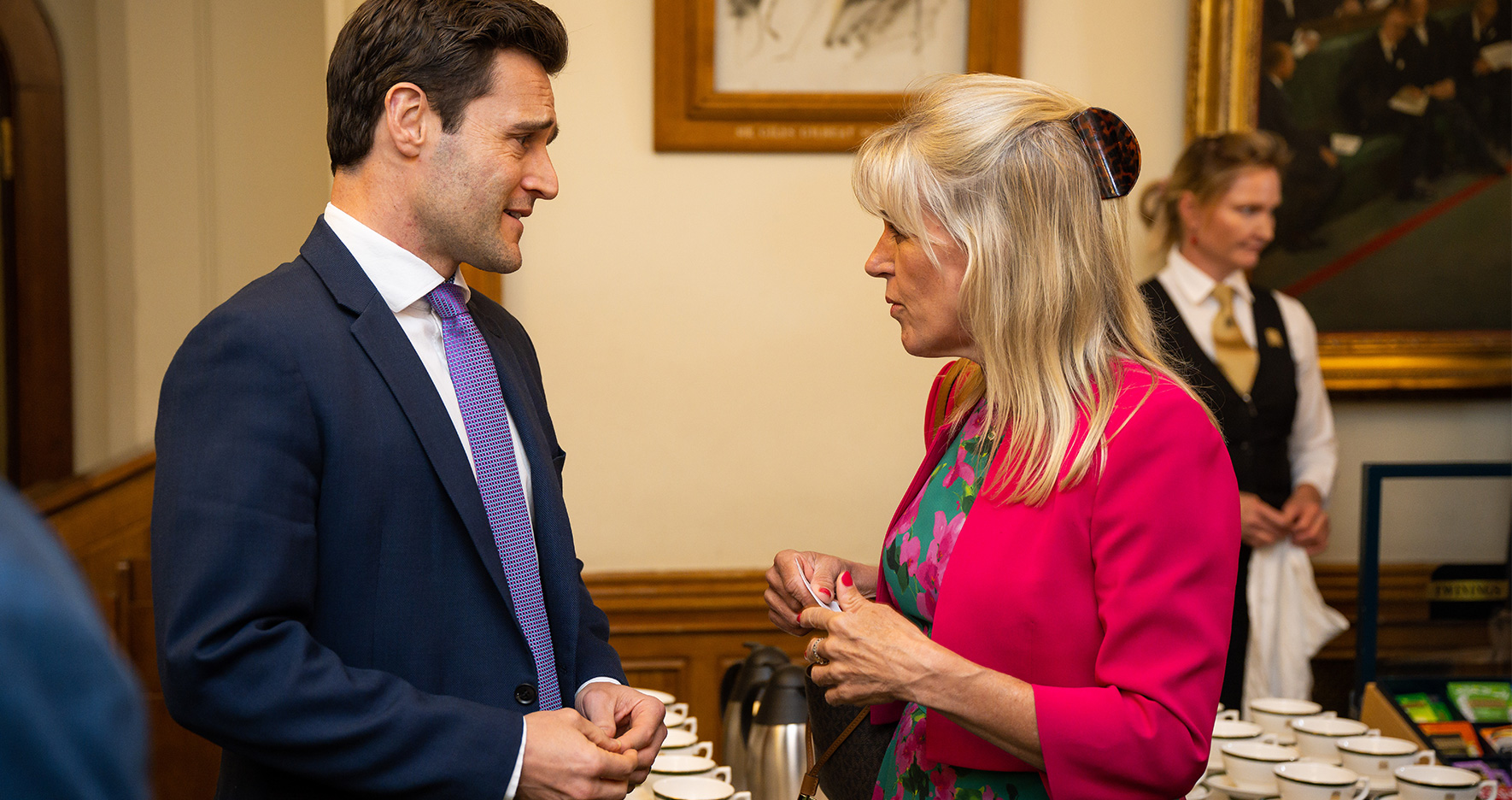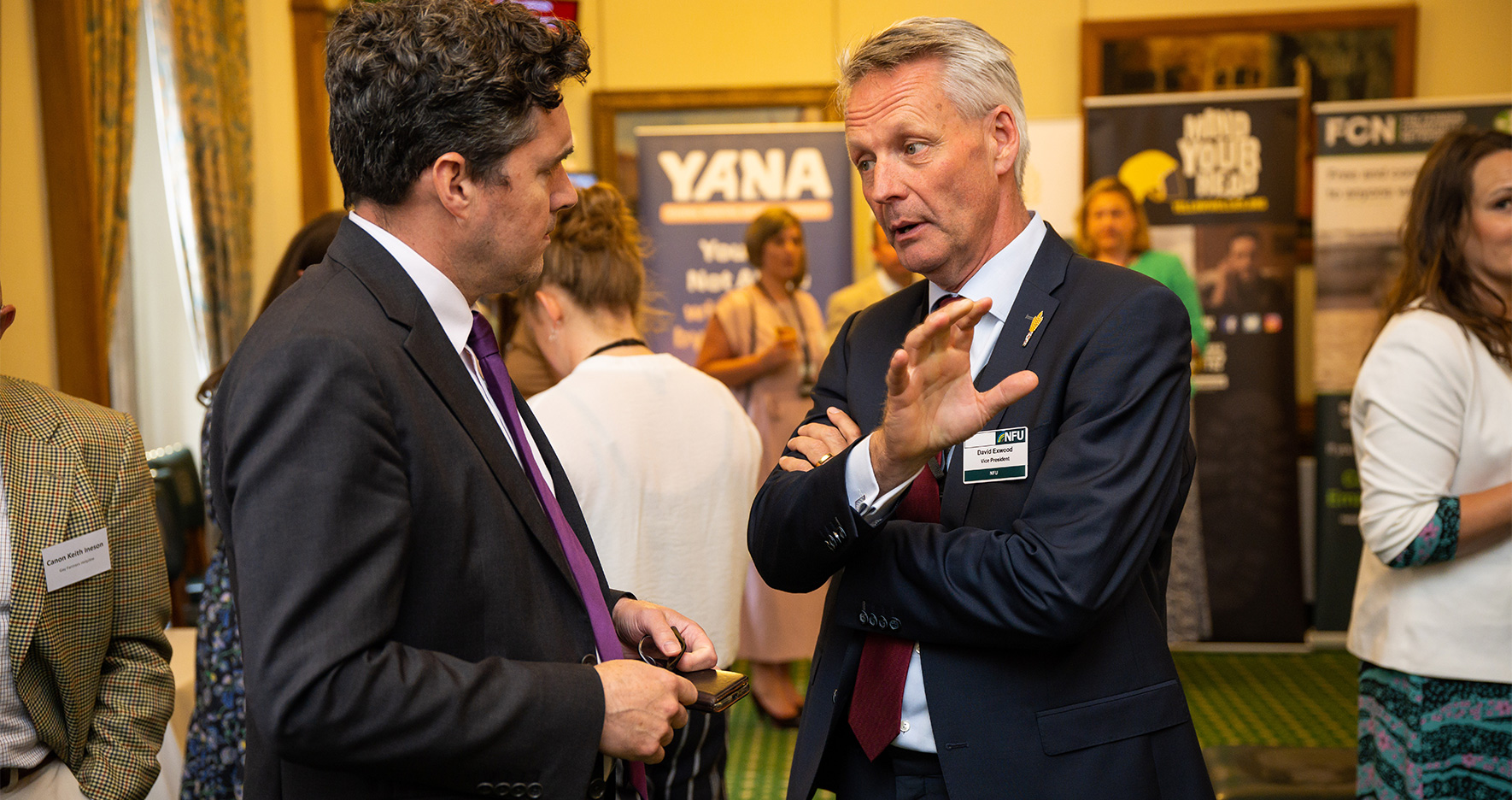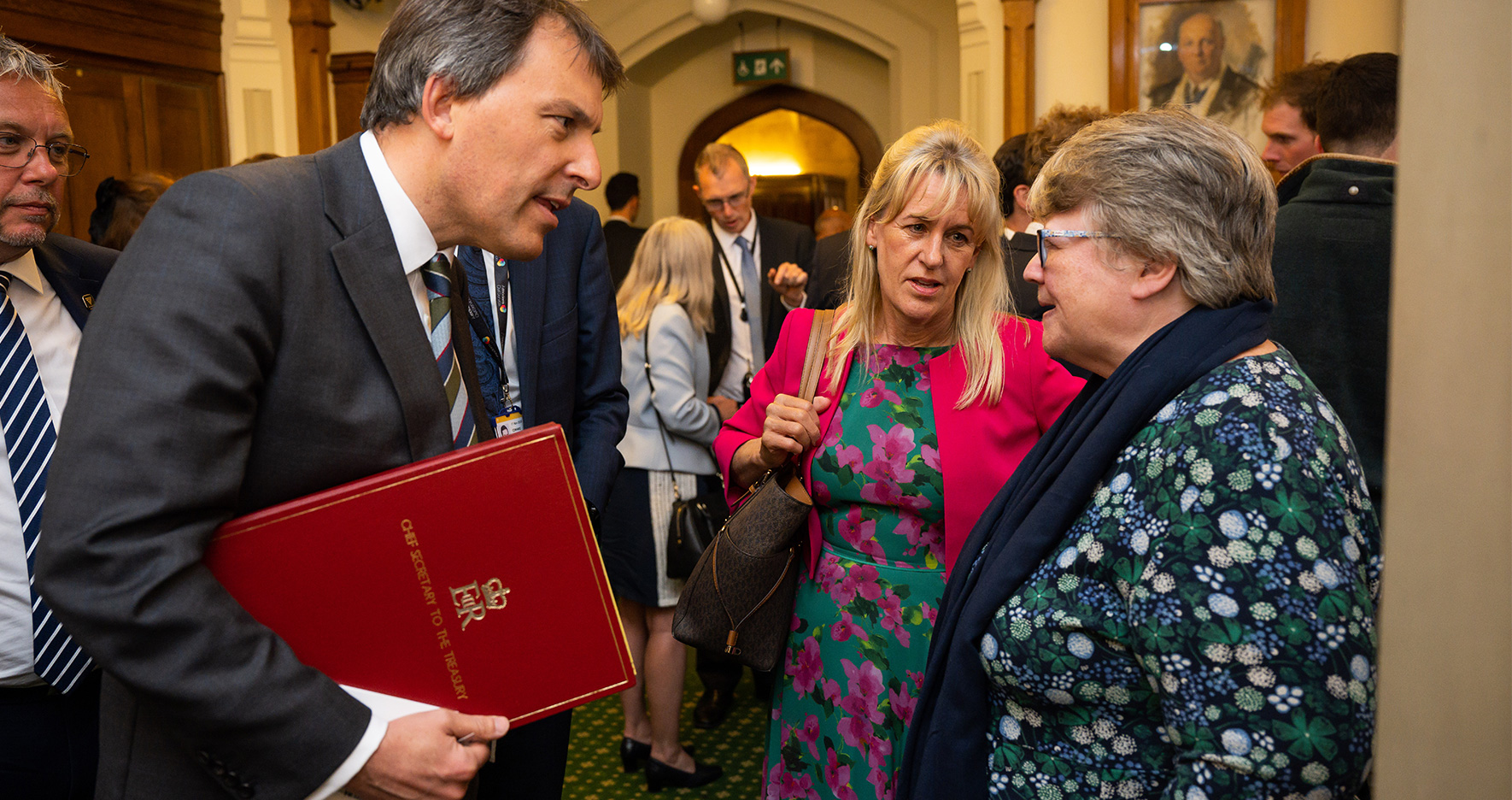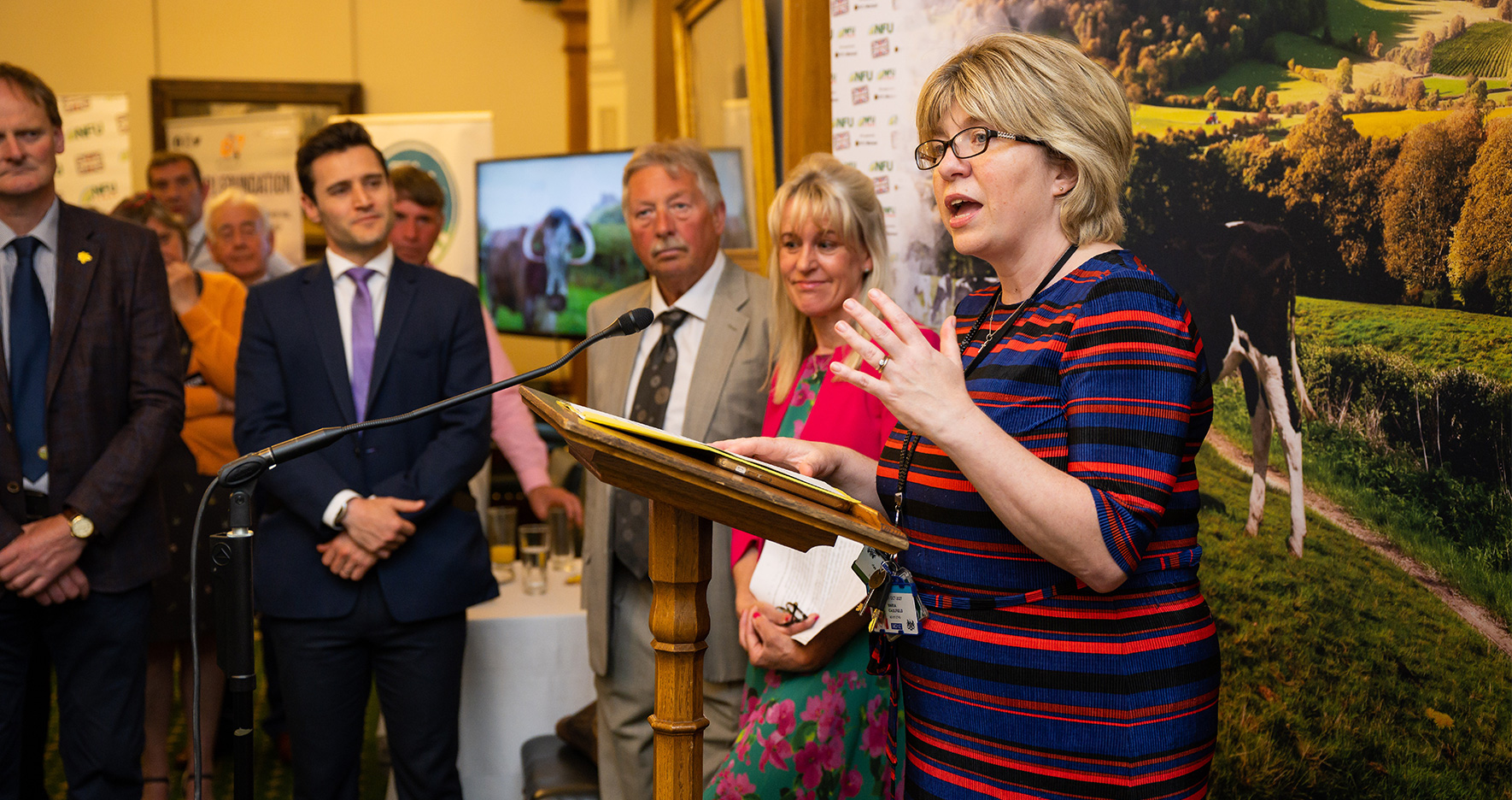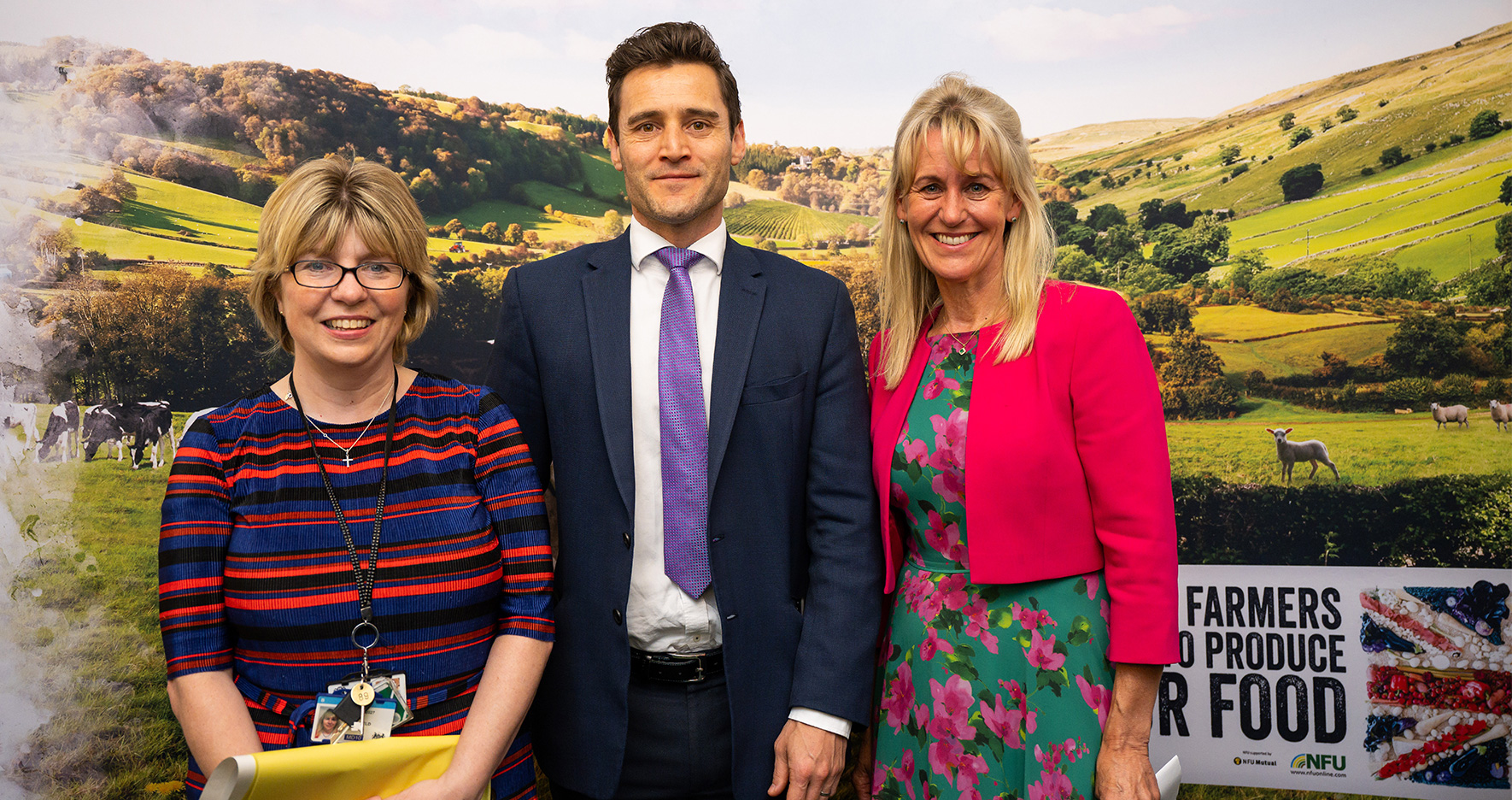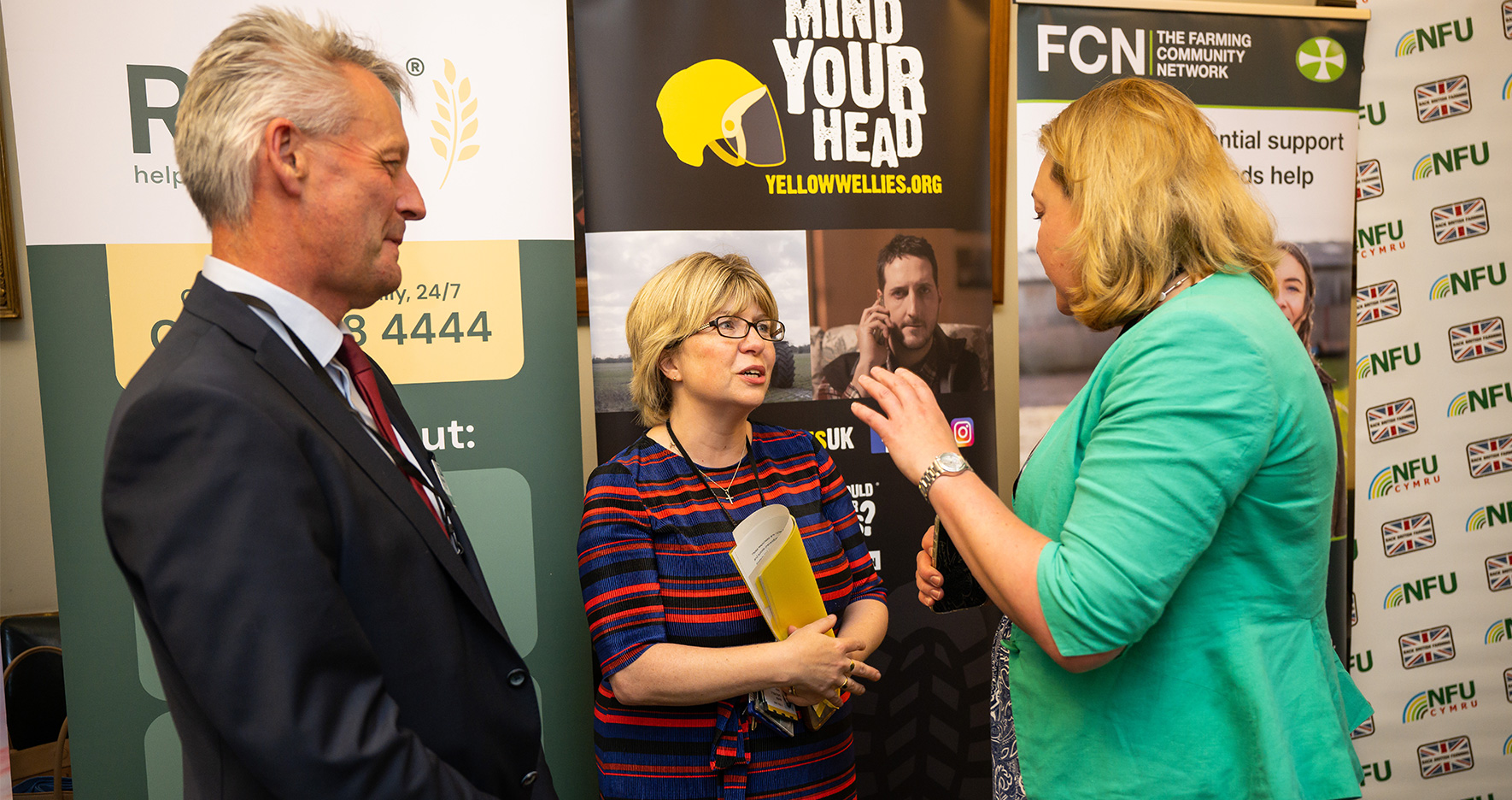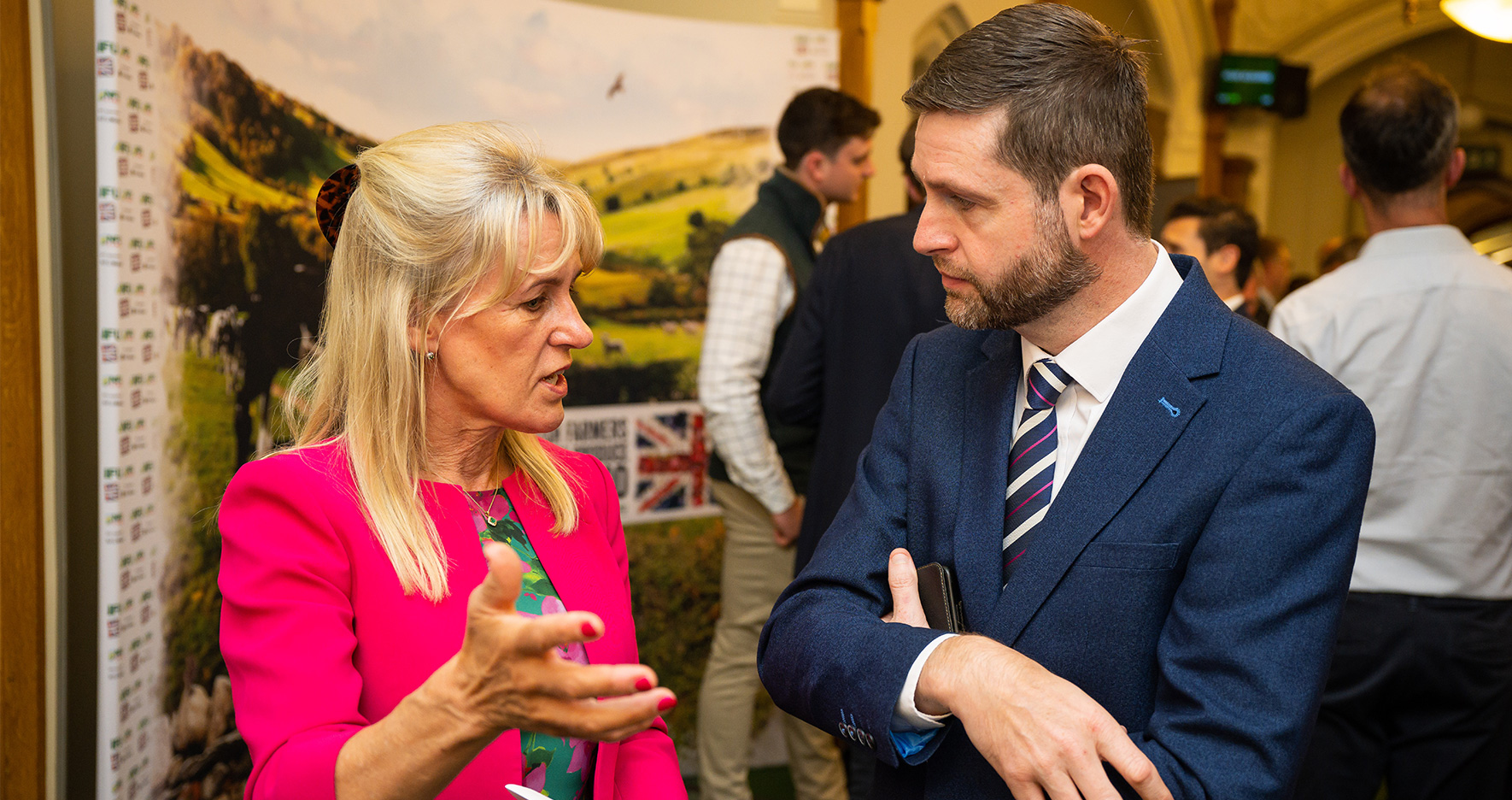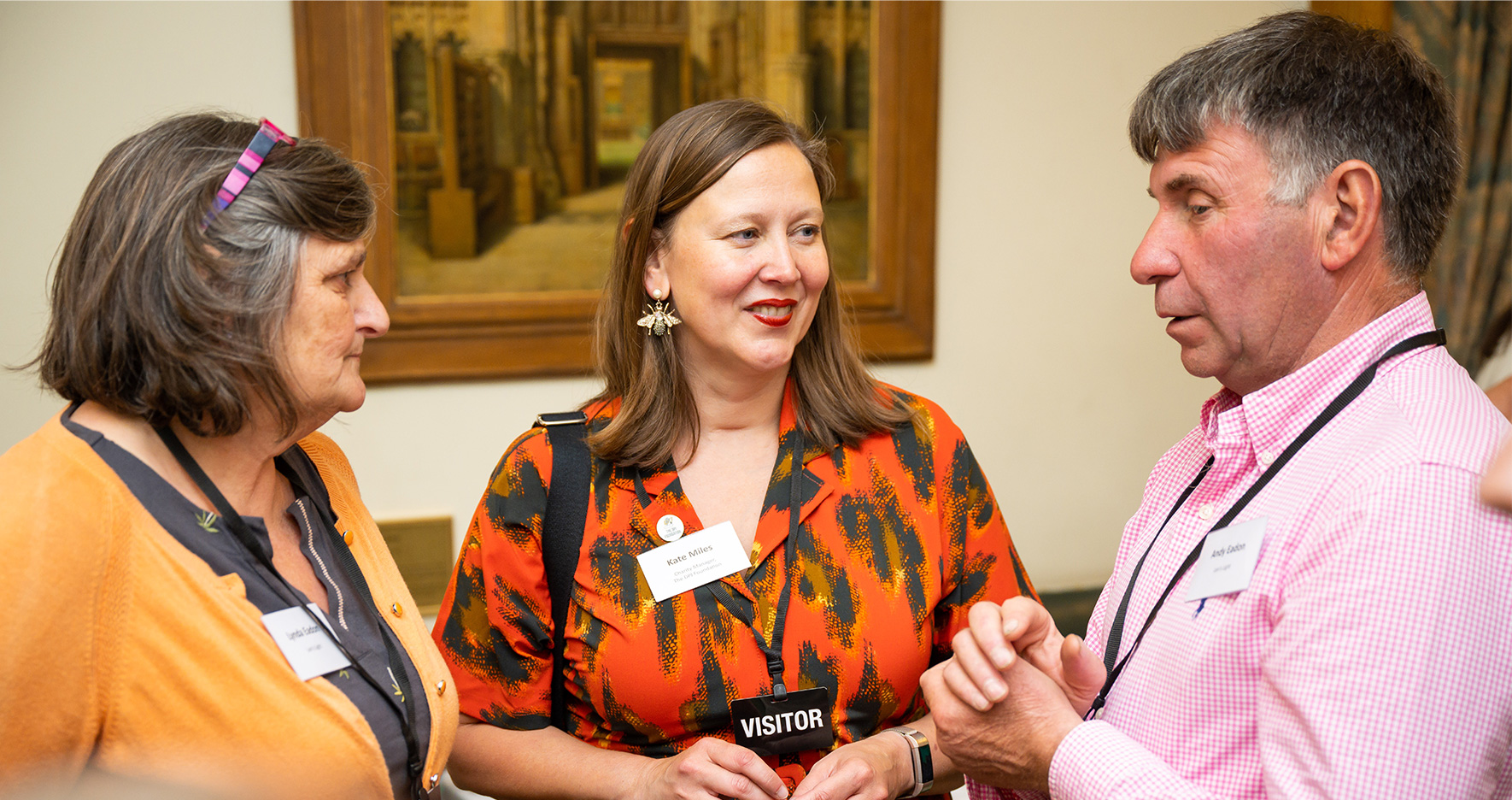 Don't struggle in silence
Following the publication of the NFU's survey results, NFU Vice-President David Exwood called on the government to address the root causes of the issues impacting on farmers' mental health.
"While we are starting to see a culture change within our sector, where talking about mental health is becoming more and more accepted, there are still too many farmers and growers simply ignoring the signs and struggling on in silence.
"I hope today's event shows there is support out there as we mark the start of an important conversation."
If you or your family are feeling under stress or overwhelmed, start that conversation today. There is help out there; visit our wellbeing hub to find farming organisations in your area which can support you.
Find support for you mental health: