When Richard Fair steps out of his farmhouse he knows that he is following directly in the footsteps of farmers going back thousands of years – and rather unusually, he has come face-to-face with many of them.
Richard farms 1,000 acres at Chapel House Farm, in Poulton, a beautiful corner of the Cheshire countryside which has unexpectedly helped to rewrite the history books of life in north-western England through the ages.
Third generation
He milks 714 cows on a rotary parlour system, with dry cows and calves, and is the third generation of his family to farm in the area. His grandad first moved to neighbouring Brookside Farm in 1919 and as the family business expanded his father Gerry took on the tenancy of Chapel House Farm in the early 1960s before later buying it outright.
Gerry noticed a ruined chapel marked on OS maps of his farm, and sandstone blocks sticking out of the ground. Local rumours said Roman lead coffins had been dug up in the 1940s, but these had since vanished without a trace. After digging a hole on the site he found a complete 14th century floor tile – but nobody was interested.
"Having a welcoming farmer who is interested in history and wants to share his land is invaluable."

Dr Kevin Cootes, senior researcher at Liverpool John Moores University
Then, after ploughing the ground next to the ruined chapel in 1994, he noticed a lot of pottery had come to the surface and again wondered whether he had a site of some significance. Richard takes up the story: "Dad called in a few favours and was able to get a Chester Council archaeologist and a professor from Liverpool University to visit.
"We got them to walk across the ploughed field, although they clearly thought it was a waste of time. But as soon as they started walking their demeanour altered immediately, and they went rigid with excitement when they spotted Roman pottery and human bone."
A tale spanning a millennia
Over the decades the dig has uncovered an amazing tale spanning millennia of British history. "We had no idea what we would find," added Richard. "It could have just been a one-year wonder. We never dreamed it would be anything like what it's turned into."
Poulton is a truly significant archaeological landscape, with 11,000 years of finds including tools and pottery going back to the Stone and Bronze Age periods. There are traces of Iron Age roundhouses, with metalwork, pottery and even dog sacrifices uncovered, which have shown that the north west was a far more developed and sophisticated place than previously suspected.
Roman finds show that the invaders soon founded their own settlement at Poulton and the Saxons also made their mark – leaving behind pottery and metalwork. In the 12th century, the Cistercian Order of monks began to build an abbey before moving to Staffordshire. But they left behind a chapel and a settlement of farmers who worked the land on their behalf until the Dissolution of the Monasteries. Generations of farmers and their families were buried next to the chapel in the Middle Ages. The land eventually passed into the hands of the Duke of Westminster, who leased it to a succession of farmers, before it finally came into the possession of Gerry Fair.
'Farmers make the best archaeologists'
The digs began in 1995 with volunteer archaeologists and academic support, and the Poulton Research Project charitable trust was later formed to put the annual excavations on a more professional footing and help finance the work.
Over the years the project has built up connections with Liverpool John Moores University, who send forensic anthropology students to the site to gain experience in excavating skeletons in shallow graves. Trainee archaeologists from as far afield as Nottingham, Wrexham and South Connecticut in the US have also joined the digs.
Kevin was first inspired to pick up a trowel after volunteering on the dig at Poulton in 2001. "I owe my entire career to Poulton," he said. "And Poulton is not your typical archaeological site.
"In most places the team digs a hole and not much happens, but here we have a site that's so abundant, it's a one-in-a-thousand location.
"Having a welcoming farmer who is interested in history and wants to share his land is invaluable. Gerry and then Richard have always been so supportive, and Richard is so generous with his time, energy and knowledge.
"I always work in partnership with him, and we discuss everything as we work together to better understand the landscape. I always ensure that our activities don't get in the way of Richard's farming – first and foremost a farm is a business and I want to make sure that we don't do anything that's a hindrance to that," he added.
116442,116444,116441,116443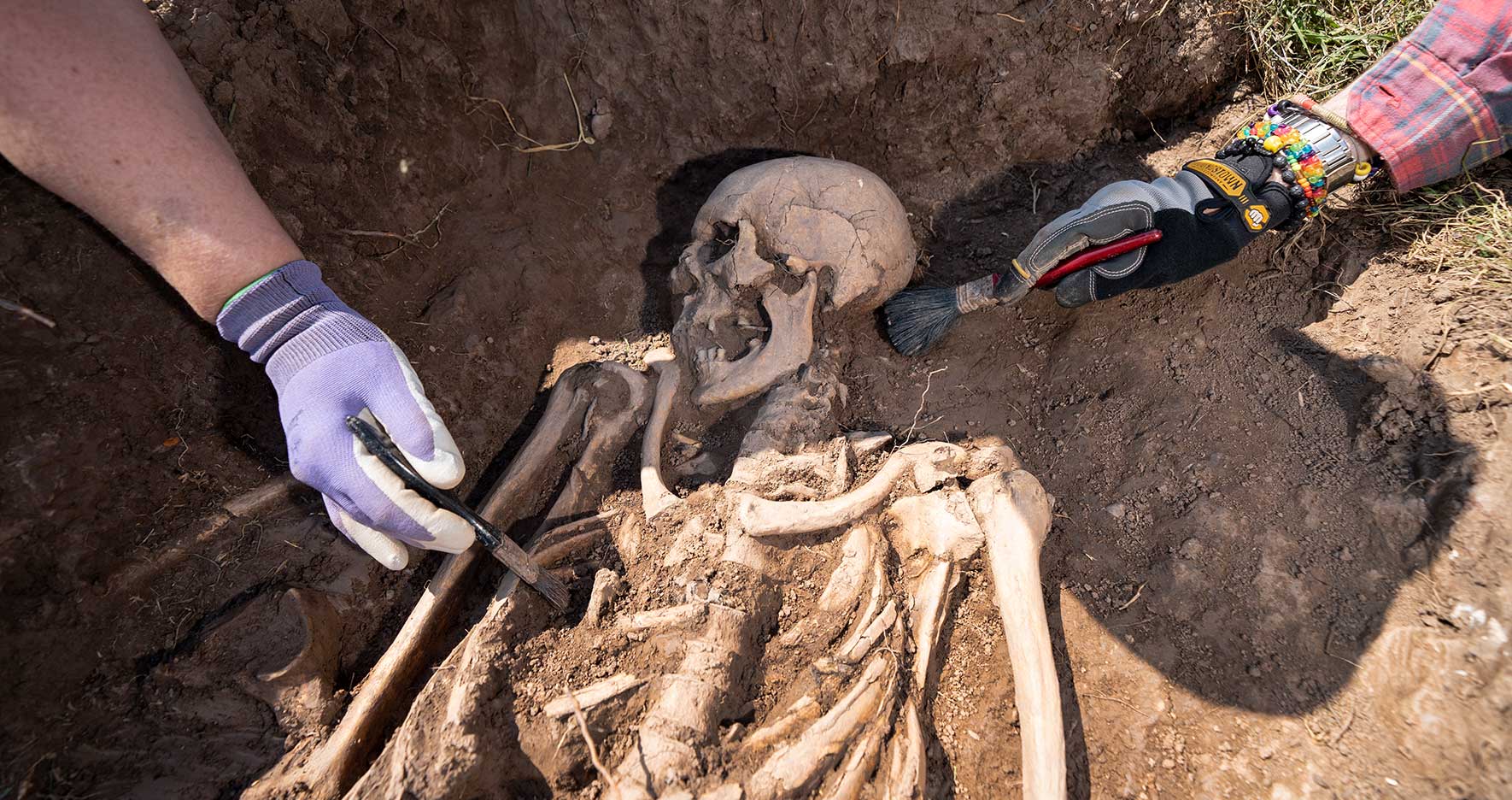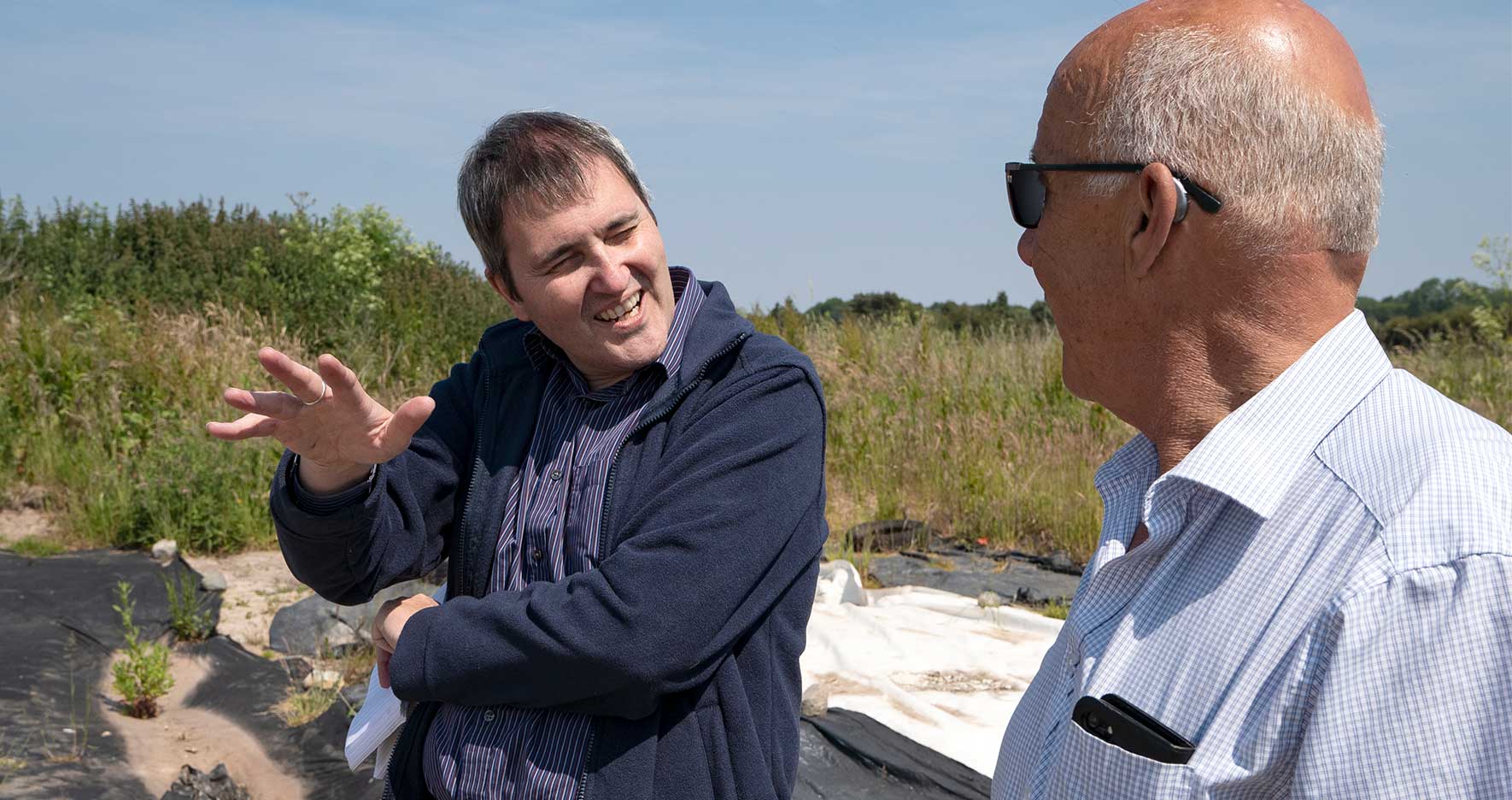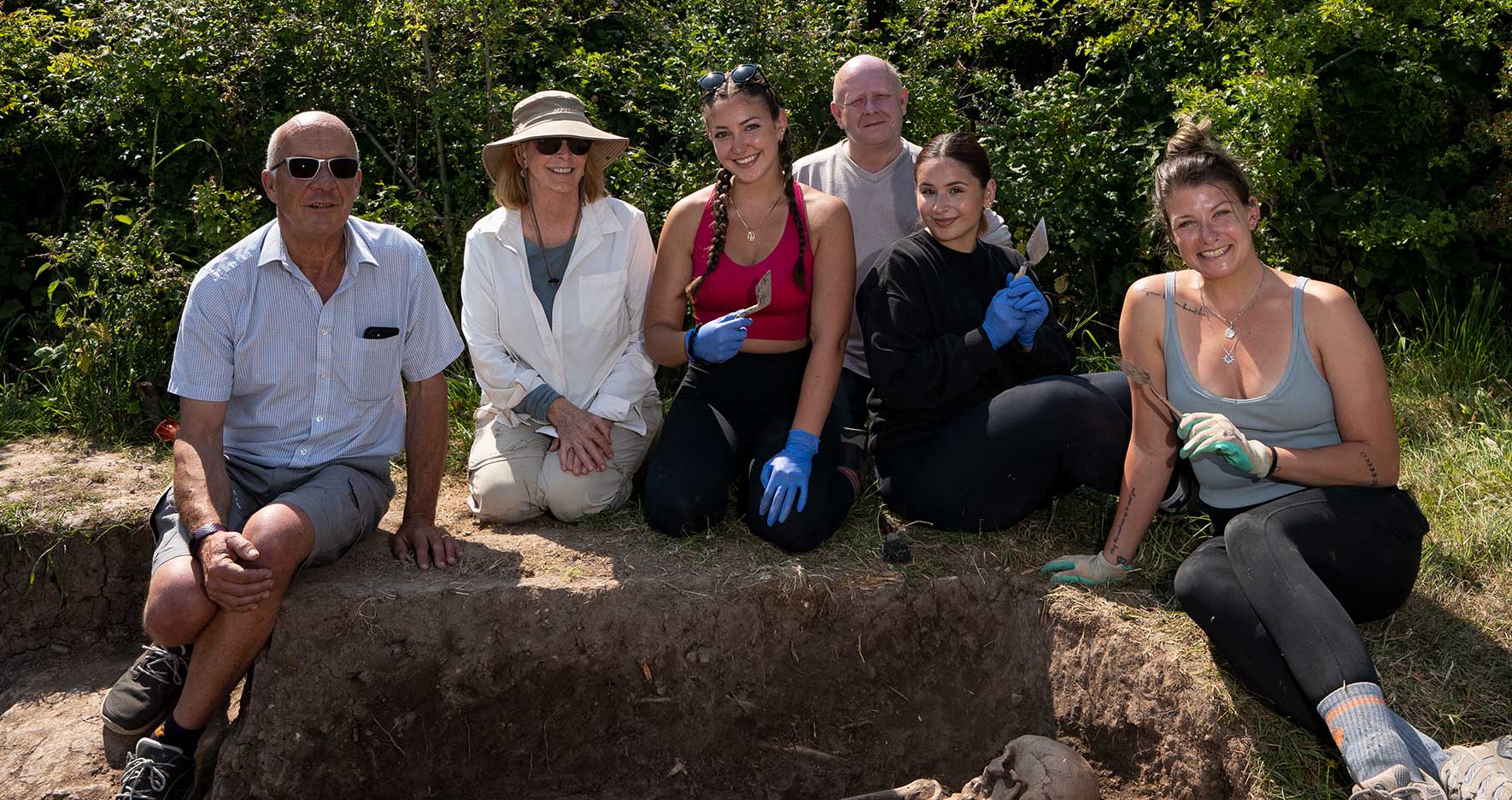 "I've learned that farmers often make the best archaeologists. Digging here, we're dealing with farmers all the way back through history. I come from a town and don't have the expertise, but he can look at something they did here centuries ago that's puzzling me and understand right away why they were doing it.
"A farmer also has vital local knowledge – he will know that soil in a certain place was brought in 30 years ago to backfill something and isn't worth digging in, or that's why it is skewing our data. Richard can tell me so much about the history and management of the landscape."
Kevin added that there are still potentially decades of archaeology to be carried out at Poulton, and Richard agreed that the project could continue for many years to come. "My dad and I were both fascinated by the history of Poulton. What farmer isn't curious to know what happened on their land back in the past?" he said. "It's a natural feeling and it's a wonderful thing for us to have the opportunity to uncover it.
"There will never be anything of any commercial interest – unless we discover the Poulton Hoard! But the archaeology is fascinating, we're learning some important things and it has never got in the way of our farming, although our contractors may disagree when we have a road passing around a field to preserve something rather than going in a straight line across it.
"If you think you have anything of interest, then before you do anything else find a metal detectorist you can trust to go over your land and look for anything important because if word gets out you could get treasure hunters and find that it's lost forever," he warned. "Then get professional help – we set up the trust because it costs money to do all the necessary research and testing, write peer-reviewed reports and finance the outside expertise we sometimes need.
"As time moves on, I hope my nephew Peter will be able to continue the investigations, if conditions allow. As farmers we are the custodians of the land, and as the latest in an incredible long line of farmers on this land I'm delighted to be able to look after my patch of history and bring its story back to life."
Metal detecting has become increasingly popular and it is imperative that we have written agreements between detectorists and landowners so that there can be no doubt when it comes to finds being shared fairly and evenly.
There are now an estimated 40,000 registered detectorists belonging to clubs, with their own written codes of conduct running in each region.
This code of conduct should highlight the importance of safety, courtesy, and regulations – you can read an example outlining our policy for both landowners and searchers so there can be no doubt at: Model Clause for Licence for Metal Detecting on Land
To prevent exploitation of the landowner, remember this acronym:
Details: ensure you get contact information from whoever is on your land. This is helpful in emergencies.

Agreement: remember to have a signed agreement with both parties accepting a 50/50 split. This can also highlight health and safety on the farm and a map of where it is acceptable for them to investigate.

Delivery: If you are lucky enough to find something on your land, make sure the detectorists show you and report the find to the PAS (Portable Antiquities Scheme).
There are now strict definitions of what constitutes treasure. Archaeological objects, wherever they are dug up, might be considered 'treasure', and as such must be reported to the coroner's office within 14 days of discovery.
Defined treasure now includes all objects with a precious metal element provided they are at least 300 years old, hoards of coins and individual objects deliberately hidden, dropped or lost. Finders who fail to report discovered treasure could face an unlimited fine or spend three months in prison.