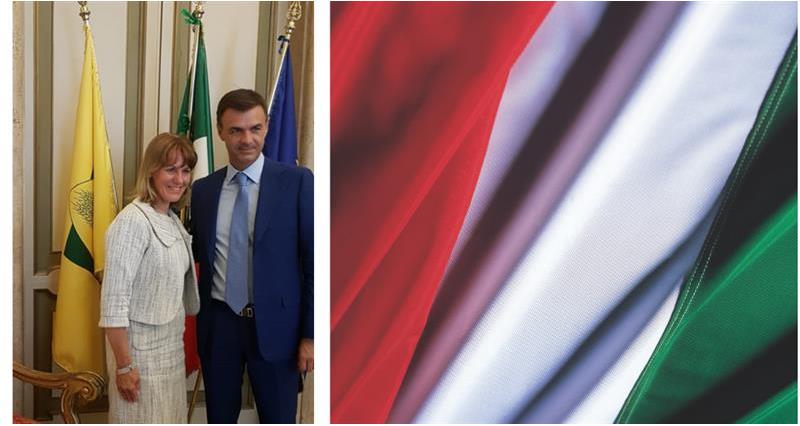 NFU President Minette Batters has met with Ettore Prandini, President of the Italian Farmers' Union Coldiretti, in Rome yesterday (10 June) to set out a shared vision on how to tackle the challenges facing the farming industry.
Commenting after the meeting, the two Presidents said in a joint statement: "Italian and British farmers share many common goals and a determination to deliver for the consumer on food safety, quality and sustainability. Our standards of production are amongst the best in the world and our farmers are proud that by producing food they are also supporting vibrant rural economies, protecting the environment and maintaining our wonderful landscapes.
"Trustworthy food labelling is vital for our consumers and we need information on our food that is clear and correct. We must safeguard our relationship with our customers and ensure that nutrition, quality and origin labelling is not misleading.
"With Italy and the UK in the running to host the 2020 UN Climate Change Conference (COP26), we agreed that addressing greenhouse gas emissions is a priority for both our organisations. Policies that allow farmers to reduce emissions by boosting competitiveness and profitability will be vital and measures that help our sector adapt to climate change through innovation and sustainable land management practices must be a priority.
"After the recent European elections we share a determination to ensure that politicians and policy makers understand the importance of a strong farming industry. A big part of this will be maintaining frictionless agricultural trade across Europe and working to ensure that a no deal Brexit is avoided".
Read more...