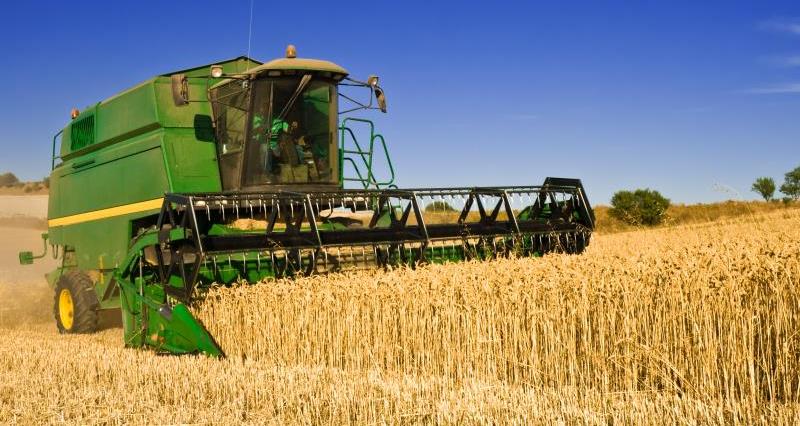 With harvest underway in many areas, we're reminding members about the importance of safety and of staying legal on the roads.

Transport
Remember to ensure that your tractors and trailers are road worthy. The NFU Farm Vehicle Health Check provides a checklist that can help you ensure that your vehicles are in sound condition. In particular, make sure the brakes on your trailer are adjusted are working correctly and efficiently.
Make sure that you use competent drivers who are the correct age. It is against the law for children under 13 to use or ride on any kind of farm equipment. There are tight restrictions on machinery that children under 16 can operate.
On the road, there are restrictions related to the age of the driver -
When on the road- many accidents happen when tractor and trailers turn right. Make sure indicators on the tractor (and on the trailer or implement when required) are in good working order and can clearly be seen. If a large queue forms behind the tractor, pull over whenever it is reasonable and safe to do so.
You can read more in depth detail on machinery movements in our harvest business guide which is available to members.
If working at night make sure that lights are fully functioning.

General safety
Accidents can happen at any time, whether you are under stress to get the job done or undertaking a routine task.
What is important is to take a moment to think about what could go wrong. Nobody ever thinks it will happen to them. If you have employees, make sure they are all aware of how to use equipment and undertake tasks safely.
They should know what to do in the case of occurrences such as breakdowns and blockages; it's easy to get caught up in the buzz of harvest, so make sure that they know to put their safety and that of their colleagues first.
Taking a short cut to try to clear a blockage, or vehicles coming into contact with overhead power lines can lead to fatal or life-changing accidents. The HSE produce a number of guides on safe use of farm transport, which can be found here and on farm equipment.
Make sure that your employees get sufficient rest when working during harvest to ensure that they remain alert and aware of possible risks.
Remember to always follow the Safe Stop procedure when getting out of the cab of your vehicle:
Engage the handbrake
Put the controls in neutral
Switch off your engine
Remove your key from the vehicle

Speed and Weights
Speed and weight limits on tractors were increased in March 2015. Tractors pulling a single trailer with a combined train weight of 31t and no more than 2.55m wide are permitted to travel at 25 mph. Vehicles over 2.55m to 3.5m are limited to 20 mph. Vehicles over 3.5m are limited to 12 mph.