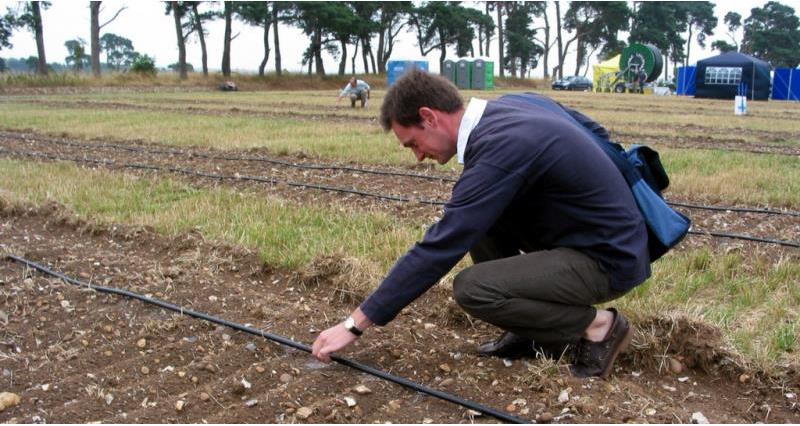 The NFU is urging trickle irrigators to take advantage of the autumn/winter period by lodging – or at least preparing the evidence needed to lodge – their application for an abstraction licence.
Regulations have been introduced so that previously exempt trickle operations (and a range of other so called 'new authorisations') must be brought into the abstraction licensing system.
'Historic' trickle irrigators – those with evidence to show they were abstracting water for trickle purposes before 1 January 2018, are deemed to be carrying out lawful activities and will qualify to take advantage of 'transitional arrangements'.
The transitional arrangements will allow qualifying trickle irrigators to apply for water quantities based on their historic use during a reference period of 1 January 2011 to 31 December 2017.
Crucially, to benefit from these special provisions an application must be submitted and accepted as valid by the Environment Agency no later than 31 December 2019.
What do I need to do and why?
While the deadline may seem a long way into the future, delaying until the end of the 2019 growing season carries with it a significant risk that businesses could run out of time to benefit from the transitional arrangements – so there is no time to lose.
All applications for trickle irrigation licences submitted after that date, even where there is evidence of historic abstraction, will be treated just like any other brand new abstraction. That would involve a more detailed application process, with no abstraction at all permitted until the application is determined – a minimum of four months. Furthermore, applications in water-scarce catchments would face a high risk of rejection.
Following representations from the NFU in the run up to the new regulations coming into force, government has directed the Environment Agency to apply a 'light touch, risk-based approach' to making the process simple and painless as possible.
Once the application is lodged, we expect the Agency to contact the applicant regarding any supplementary information that might be needed to support the proposal.
Because it is part of the initial application, a key issue to resolve at an early stage is the volume of water being applied for, which should be based on historical evidence. This might be relatively straightforward for growers with meter readings, but those without meters should not despair.
Defra responded positively to NFU demands that abstractors could submit a wide range of supporting evidence of water consumption such as pump ratings, invoices for equipment, photographs of infrastructure, business receipts and contracts. The list should not be exhaustive and the NFU believes the applicant should be able to assemble a range of supplementary evidence relevant to the circumstances surrounding their actual abstraction.