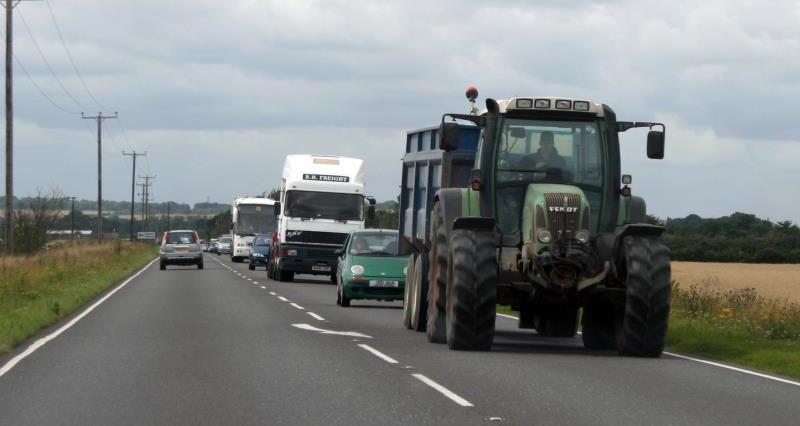 NFU farm safety adviser Thomas Price explains how and when to renew a driving licence. He writes:
If you are approaching 70 you will need to take action to continue to drive legally, both on the farm and on the road. The good news is that you should still be able to drive farm vehicles and the renewal process is fairly swift and simple and, most importantly, free.
The not-so-good news is that there is some form filling to be done... and you might need to have your photo taken again.

You may be tempted not to renew your licence and carry on regardless. I can only stress to you that this is against the law and you could face a fine of up to £1,000 and up to six penalty points if you are caught driving a vehicle without a licence. It's simply not worth the risk.

So, how do you renew your driving licence?
If you have a photocard licence then just fill in the form you received in the post and return it to the DVLA together with your current photocard driving licence.
If you have an older style paper licence then the process is very similar. Fill in the form and return it to the DVLA with your current licence and a passport type photo and an original document giving proof of your identity.
This could be your passport or the letter you received confirming your entitlement to a state pension. It must be an original and the DVLA will send this back to you when they have processed your application.
You will not need to take a medical examination to continue driving agricultural or forestry vehicles or vehicles that weigh up to 3.5 tonnes with a trailer over 750kg. However, you will need to make a self-assessment of your fitness to drive.
This means declaring any conditions which could affect your ability to drive such as visual impairments, epilepsy or strokes. To drive other types of vehicles you will need to pass a medical test and
an eyesight test. Drivers holding a category B+E licence before their licence expired at age 70 can continue to drive a vehicle weighing up to 3.5 tonnes with a trailer up to a maximum combination weight limit of 8.25 tonnes, once renewed.
Read more on NFUonline: