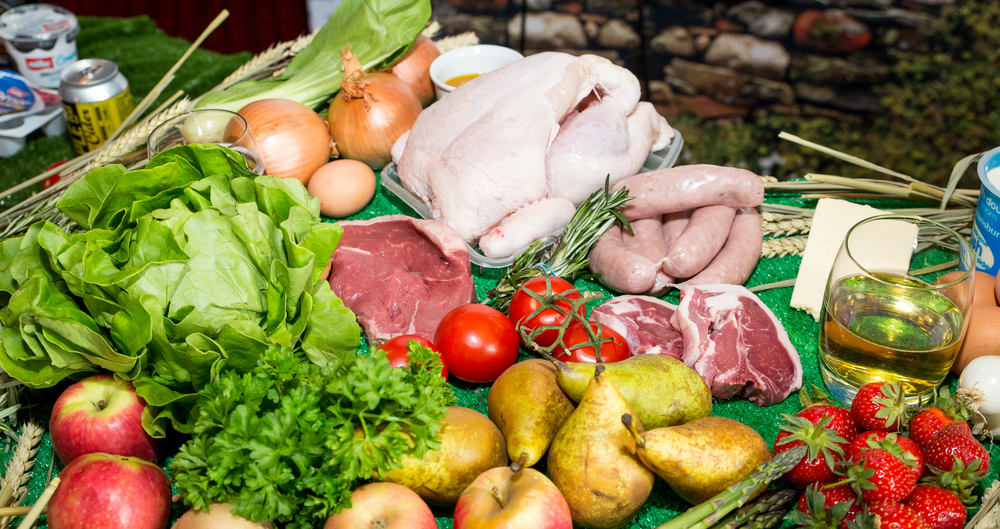 The NFU is proud to partner with Farmers' Weekly and New Scientist for an exciting one day virtual event on 28 November.
What we eat and how we grow it are changing. The need to feed a growing population, tackle hunger and obesity, and avoid trashing the planet is driving the next food and agricultural revolution.
New Scientist Live's 'Future of Food and Agriculture' is an online event for everyone who cares what's on their plate. Hear how science and technology is making it happen in a day of inspiring talks, demonstrations and interactive sessions at this awesome one-day virtual event.
Here's what the day includes and how the NFU is involved:
Hear about the future of food from the world's leading scientists. Discover how farmers are protecting the environment, and why robots and genetics are changing the face of agriculture.

The NFU's Student & Young Farmer Ambassadors will be hosting an NFU-sponsored 'breakout room' throughout the day and will be showcasing how exciting it is to be a young person entering agriculture.

They will present 30-minute session on areas of work that inspires them the most to become farmers and advocates, welcoming questions from visitors to help educate them about the industry.

Opening the field stage will be the premiere of a brand-new collaboration between NFU Education and Techniquest museum in Cardiff. The 'Climate Superheroes' show the family oriented live action science show meets three carbon-combatting farmers as they show how British farmers are working to achieve net zero by the year 2040 and to combat misconceptions around agriculture and climate change.

This is a brilliant way to get schools and families thinking about how they might enter this years' Farmvention: Climate Superheroes competition.

Chief Poultry Adviser, Aimee Mahony will feature on a panel on the Morrisons 'stand'. Aimee, along with other poultry industry representatives, will be discussing science and technology in the poultry sector as well as promoting the new British Egg Academy which Morrisons are working in partnership with industry on and running with Bishop Burton College in the North East of England.
How to book:
The online event will run from 10.00 – 17.00 GMT on Saturday 28 November. Access to a recording of the talks will be available to ticket holders for the six months following the live event. The on-demand recording will be available to view within 24 hours of the live discussion.Tickets can be purchased here.
More from NFUonline: