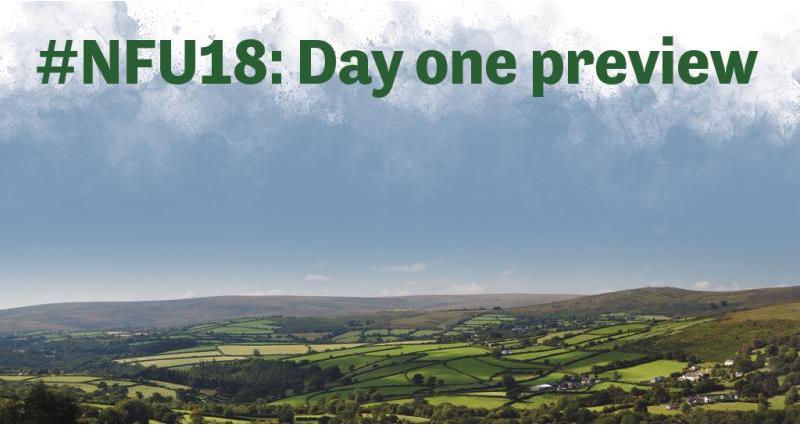 Day one sees an exciting line up of speakers and stimulating workshop and commodity breakout sessions.
The Rt Hon Michael Gove MP, Defra Secretary of State will be speaking at his first NFU Conference in the opening keynote address. In former roles in the Justice and Education departments he has shown himself to be the agent for change. Now, as a leading advocate of the Brexit campaign, overseeing a sector that could scarcely be more integrated with the European Union in market, policy and regulatory senses, his opportunity for change is great, the legacy of his decisions long lasting.
Also speaking in the political session will be Sue Hayman MP, the Shadow Secretary of State. Sue is celebrating her first year in this post and has been an enthusiastic supporter of the NFU's Back British Farming campaign. Her views on the opposition's role in Parliament and the Labour party's agenda for farming beyond Brexit will complete a stimulating political session.
The afternoon sessions open with a series of five cross-cutting workshops exploring the type of changes farming can anticipate in the years ahead.
In these sessions you will hear from leading experts in their fields, NFU policy advisers and national forum chairmen on a diverse range of topics: farming's financial resilience, new environmental markets, assuring the health and safety of farming's workforce and Welsh farm policy.
Neil Parish MP, the EFRA Select Committee chairman, will present the report "Brexit: Trade in Food" – a great opportunity for conference delegates to quiz the EFRA chairman on this and future enquiries.
From 4pm there's the opportunity to debate your sector areas; what are the opportunities to be seized and the challenges to be overcome? A brilliant chance to hear from and meet your Board chairmen and policy advisers.
The drinks reception, annual dinner with speaker round-off a thrilling day.