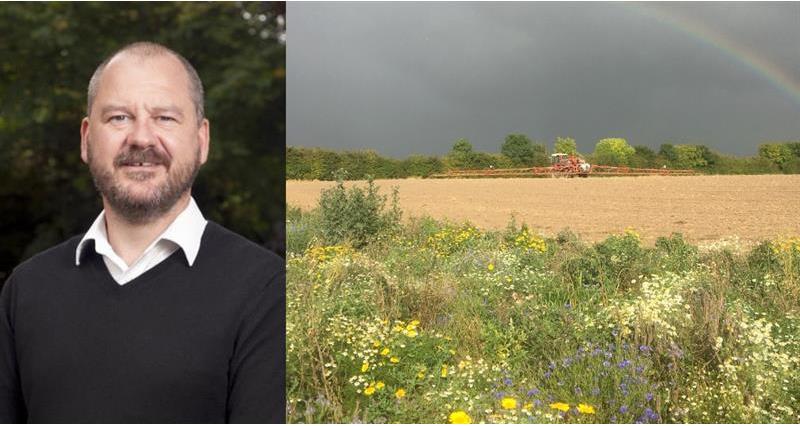 A new study was published this week linking glyphosate use to an increased risk of developing cancer and it gained some attention in the press. Here, NFU senior regulatory adviser Dr Chris Hartfield puts the study in perspective and underlines the importance of glyphosate as part of a wider integrated pest management (IPM) system.
He writes:
Glyphosate has been back in the news this week, following stories about a newly published study linking herbicides containing glyphosate to Non-Hodgkin Lymphoma. The study is a meta-analysis, which basically means it reassesses the combined results of selected already published studies, and does not generate any new epidemiological experimental data itself. This is important because these already published studies, along with the extensive body of science, are and will have been taken into account by regulatory authorities around the world when they evaluate the safety of glyphosate.
As a result of these rigorous science-based regulatory assessments, regulators including the US EPA, European Food Safety Authorities (EFSA), European Chemicals Agency (ECHA), German BfR, and Australian, Canadian, Korean, New Zealand and Japanese regulatory authorities, as well as the Joint FAO/WHO Meeting on Pesticide Residues (JMPR), all support the conclusion that glyphosate-based products are safe when used as directed and that glyphosate is not carcinogenic.
Most recently (January 2019) the Canadian government, following an exhaustive extended review, concluded that glyphosate is not a cancer risk to humans at the levels at which humans are currently exposed.
British farmers recognise the importance of professional and responsible stewardship, and try to use non-chemical plant control before looking for a chemical solution. However, farmers should be able to utilise all options as part of an IPM system. Glyphosate and other plant protection products play a key role in effective crop protection which is essential to food production in the UK and elsewhere.
Glyphosate reduces the need to use other herbicides, helps to protect soil and cuts greenhouse gas emissions by reducing the need for ploughing. It also enables British farmers to grow crops that help produce safe, affordable and high quality British food.