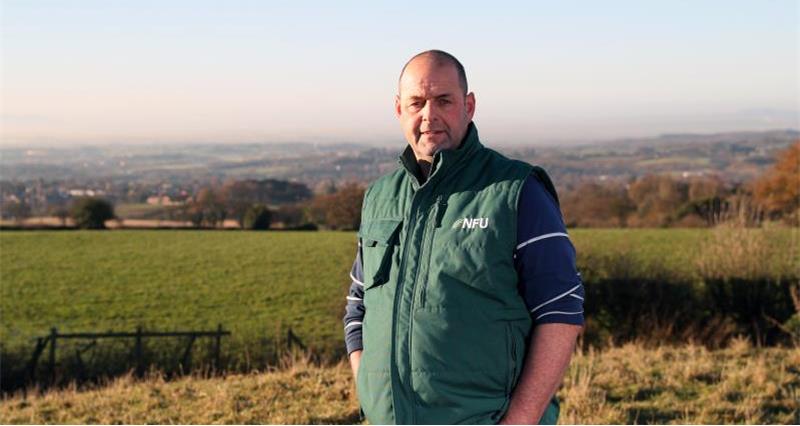 In his latest blog for NFUonline, NFU dairy board chairman Michael Oakes reflects on the journey to contract reform and offers advice to those dairy farmers who haven't yet taken part in the consultation. He writes:
With just over a month to go until the contracts consultation closes, I thought it was timely to give a recap of the story so far and give an update on where we are heading.
The dairy team has spent a lot of time over the past months, meeting (virtually) with not just groups of members, but also processors, retailers and other industry stakeholders, gathering and sharing views.
Kicking off with our national webinar with the NFU's dairy and legal teams, we hosted a member-led discussion around the consultation and what the future of the dairy sector could look like. It was very uplifting to see so many of our dairy members dial in and take the opportunity to make their points, concerns and questions known, and this has only continued throughout regional meetings. With many more member calls planned throughout August and early September, we are heading round the regions and digging into the detail of what contract reform means to our members. I feel proud that, despite it being under less than ideal circumstances with the coronavirus pandemic, coupled with the busy months of harvest, our members have stepped up and paid attention to the sheer scale and importance of this consultation for our industry. So far, this has already translated into around 200 consultation responses – all from farmers, which is excellent.
Every response really does count, and I have to stress that we cannot leave it up to our representative groups or organisations to respond on our behalf. Individual farmer responses will really shape the outcome of this consultation and that's why we're making sure our members are armed with all of the tools needed, to make their voices heard. Do take a look at our contracts consultation hub where you'll find a step-by-step guide and other support and information.
Filling in the consultation doesn't need to be an overwhelming task, it's easily paused and saved for later – and if you need additional support, regional staff and Group Secretaries are well-versed with the process and only too happy to help.
Our recent contracts consultation survey for dairy members received many responses and provided some useful detail around the membership views. What was overwhelmingly clear through the survey responses was that so many people agree that there is a lack of fairness and risk sharing in the dairy supply chain, with many respondents agreeing that they would like more certainty and transparency in their milk price. This only reinforces why it is so important for everyone to respond to the consultation.
As I mentioned, we've been meeting retailers and processors and I must say that these meetings can only be described as positive experiences. It really feels like there's a mindset shift across the industry and a real collective understanding and agreement that something needs to change, and contract reform is a vessel by which to make this change. The support and productive discussion we've shared in these meetings has been invaluable and in this final month before we submit our NFU response, we are reconvening our contracts working group with members of the national dairy board to further inform our consultation response, as well as gathering evidence that highlights why contractual reform is crucial.
So with one month to go, I can only reiterate my asks of you to engage, take this opportunity and help shape the future of our sector, while we continue to work for you and represent our members.
More from NFUonline: