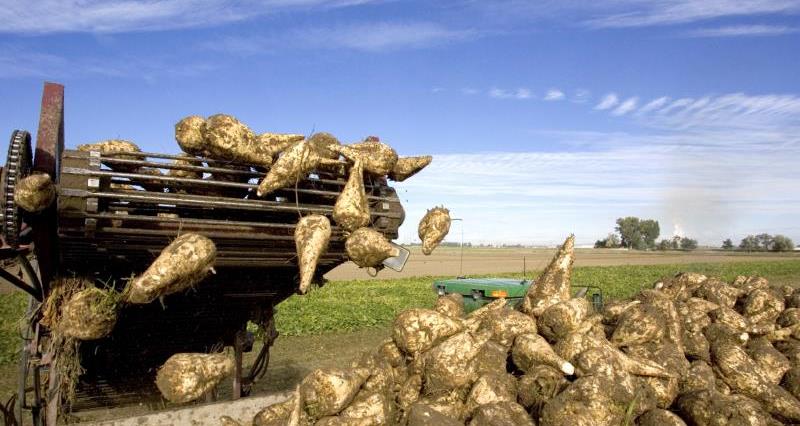 EU white sugar prices, which the market-linked bonus for the 2017 beet crop is based on, are currently quoted at their highest level in over two years.
And the weakness of sterling has made this gain in prices even firmer for British-based sugar producers. Both contract offers for the 2017 crop achieve a bonus whenever the average price for white sugar, ex-works, across the EU exceeds €475/t.
Prices have been above this level for the latest two months where the figures are available (November and December 2016), at €480/t.
Since March last year, this price has risen by 11% - while in sterling terms the gain has been even stronger at 20%.
Both the EU Commission and commentators such as LMC International estimate tighter EU sugar stocks in 2016/17 for the third consecutive season. As the work by Matteo Iagatti, presented at last month's NFU Conference, showed, EU sugar prices are highly dependent on the internal market balance. Unsurprisingly, the higher the level of white sugar stocks, the weaker prices tend to be, and vice versa.
There are signs that the EU average price could continue to climb, at least in the near future. Current spot delivered prices for white sugar across the EU, at around €600/t according to Platts Kingsman, remain higher than the average white sugar price (which takes into account both existing contracts and current deals). And as long as spot prices remain above the overall average, the average is likely to climb.
We will also need to start paying more attention to the world market.
Once sugar quotas are removed along with EU export restrictions on white sugar, the anticipated increase in EU sugar output may look for a home in the export market. In this case, the increase in supply over and above what can head into the EU market would be priced according to world market prices. Note, however, that LMC forecasts this as just one of two quite different outcomes.
In fact, the world market has risen even more sharply than EU prices. Again since March last year, nearby London white sugar futures have risen 40% in sterling terms. But most importantly for EU prices will be whether export deals come earlier or later in the campaign, and where world prices are at each point.