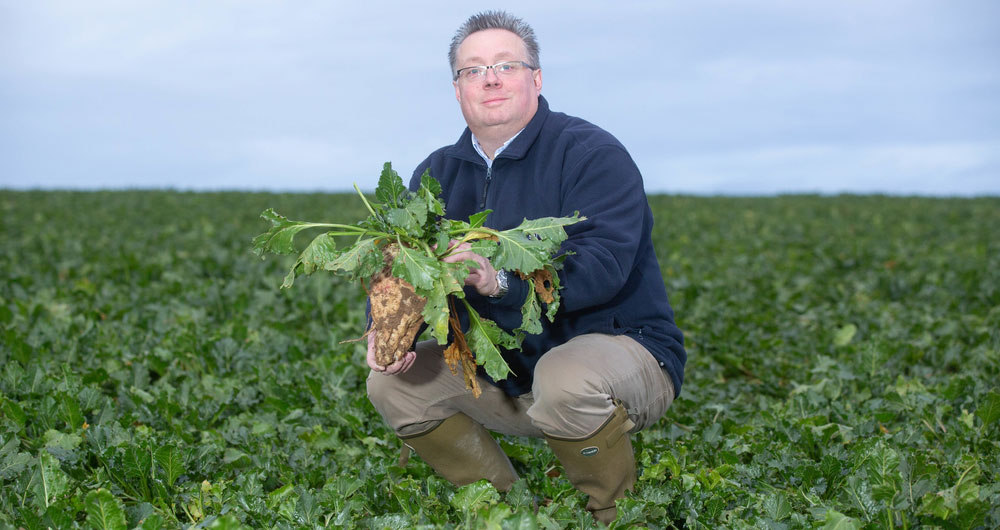 With only a few days to go until the government's consultation on sugar tariffs closes, NFU Sugar board chairman Michael Sly has featured in Farmers Weekly, encouraging growers to respond to the Department for International Trade's consultation on a proposed raw cane sugar tariff-free quota.
A tariff free quota open to all countries will provide additional access to the UK market for raw sugar grown anywhere in the world, often produced following farming practices that would be considered illegal here. Raw sugar is from sugar cane that would be refined by Tate and Lyle. NFU Sugar believes the opening of a zero tariff ATQ for raw sugar will distort competition in the sugar market and undermine the preferential access granted to developing countries.
Mr Sly writes:
Sir,
It's rare for sugar beet growers to have a direct say on government proposals that could shape the future of our sector for generations. The government's proposal to introduce a tariff-free quota for 260,000 tonnes of raw cane sugar from anywhere in the world would have a huge impact on all of our businesses.
If this quota were to be introduced by the government, it's clear to me and NFU Sugar that the UK's 3,000 sugar beet growers would have their standards of production undermined. We could see a free-for-all of cane sugar producers wanting to take advantage of the prized UK market.
I want to reassure all growers that NFU Sugar will be putting in a strong response. We do not believe the government should introduce this quota. The home-grown sugar sector is such a success story of British agriculture and it would be incredibly short-sighted for the government to put that at risk.
Thanks to the efficiency of the sector and the advances in technology we have made over recent decades, there is clearly no shortage of sugar available in the market. While we aren't completely self-sufficient in sugar, that space in the market is an important outlet for developing countries.
The preferential treatment for developing countries is something the government has reaffirmed it wishes to support but is something its very own proposal could threaten.
Right now, we have an opportunity to make all 3,000 of our voices heard within the Department for International Trade and make clear why we should value and invest in our home-grown sugar sector, not put it at risk.
It's a unique opportunity that I would encourage every single beet grower to take advantage of before the consultation closes on Monday.
Michael Sly
NFU Sugar board chairman
Mr Sly's letter to growers was printed in Farmers Weekly on Friday 2 October 2020.
More from NFU Sugar: