NFU Livestock Board Chair Richard Findlay outlined his strategy for a more efficient, resilient and profitable sector that is equipped with the tools to adapt and change in these uncertain times.
Reflecting on the market effects of the pandemic, he praised members and the UK supply chain, despite some 'blips', and thanked those retailers that continue to source 100% British meat.
More British beef and lamb on shelves
Mr Findlay encouraged them to "work with us to put more British beef and lamb on shelves and not default to sourcing product produced thousands of miles away to standards that would not be allowed here."
Highlighting the new red meat export strategy, he said: "There needs to be a coherent approach across government to bolster UK farming's productivity and ensure that red meat is at the heart of any future export growth plans.
"We have a fantastic story to tell and, product to producer, the government just need to help us tell it."
International trade concerns
BMPA Chief Executive Nick Allen also expressed concerns on international trade as well as the effects of the pandemic and labour shortages.
He noted: "Sustainability, resilience, efficiency and supportive consumers are major strengths for our industry."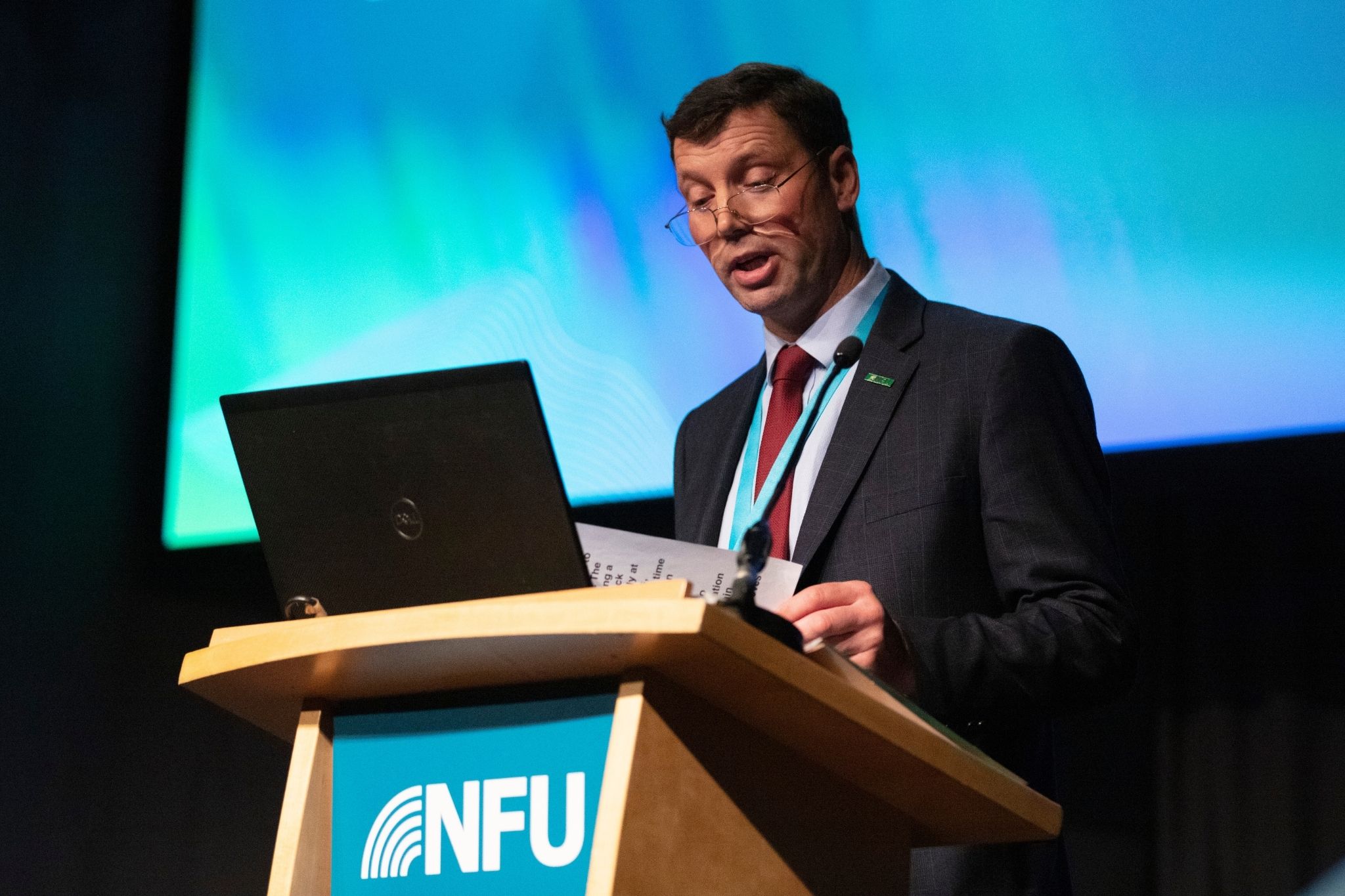 Embracing new technology
As consumer interest in climate change continues to grow, Mr Findlay called upon delegates to embrace new technology on their net zero journeys.
Mark Jelley highlighted the use of carbon calculators and noted his biggest learning from using one was "if something is costing you money, it is probably also costing you carbon."
He also noted the concerted effort to promote the positive climate story of Great British meat and dairy by both the NFU and AHDB.
Will Jackson of AHDB said that while promoting the industry we "need to be really focussed on what the consumer wants."
Using resources efficiently
Delegates also looked at the issue of high input costs, stressing the need to use resources efficiently.
This was reinforced by Phil Bicknell, Head of Business Development at CIEL, who explored how on farm activities can support productivity and reduce emissions but that greenhouse gas emissions from the UK industry are "roughly half the rate of the global average."
Uncertainty about the post-BPS future was identified as cause for concern with Mr Findlay noting he was "not clear whether our government actually wants us to continue producing climate-friendly, sustainable protein for our nation, with them currently looking to import more food and turn our land over to wild flowers, woodland and scrub."
Speaking during the Q&A, Neil Parish MP outlined his work as a "scrutineer" in parliament and stressed that having "good healthy meat in our diet is great for us all" and "we have great food" and a "great brand".