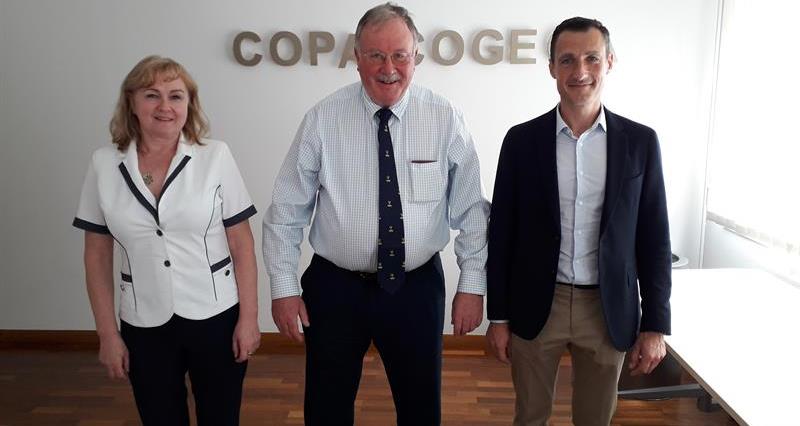 NFU Poultry Board member Charles Bourns has been re-elected as Chairman of the Copa-Cogeca Working Party on Poultry and Eggs, the voice of poultry farmers in the European Union.
A first-generation broiler farmer from Gloucestershire, Mr Bourns has a long history of representing poultry farmers at a European level. Charles was previously Vice Chairman of Copa-Cogeca's Poultry Meat and Eggs Group for 14 years and was also Chairman of the Commission's Advisory Group on Poultry Meat and Eggs.
From a UK perspective Charles served as chairman of the NFU poultry board for 14 years from 1998 to 2012 and continues to be an active member of the National Poultry Board as well as the NFU's South West regional poultry forum.
Speaking after the vote Mr Bourns said: "I am delighted to have been elected for a further term and remain dedicated to strengthening the influence of Copa-Cogeca and raising the profile of the EU poultry and egg sector.
"The focus going forward will be on animal welfare and trade but also on proactively raising the profile of the European poultry sector amongst consumers. There are many positive aspects of the sector, be that the high animal welfare and environmental standards or the quality and affordability of the products that we produce. We are rightly proud of our sector and it is important that we get that message across to the public and politicians.''
Mr Bourns' third term as Chairman will be truncated if the UK leave the EU as planned at the end of October.
Pictured is Mr Bourns together with his joint Vice-Chairs - Jean-Michel Schaeffer, France and Anna Zubkow, Poland.
Read more:
What do the EU election results mean for British farming?
NFU to represent European farmers in key plant protection review
NFU President meets with Italian Farming President to set out shared goals