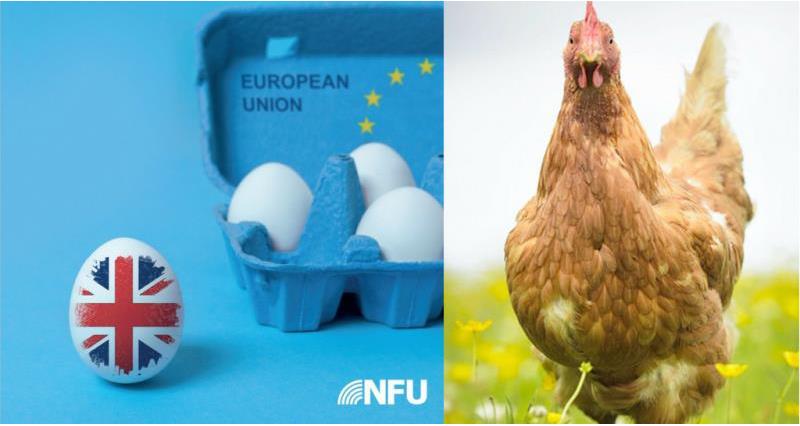 The NFU has released a report looking at the potential impact of Brexit on poultry farm incomes. Commissioned by the NFU, this new report explores three different future situations and how changes to trading policy, labour availability, regulations and farm support may affect both a typical broiler enterprise and a typical free range egg enterprise. The data used to underpin the report is actual industry data.
The report supported the view that the availability and cost of labour is a crucial issue for the whole sector. This increased cost has the ability to wipe away any gains from higher prices in some trading scenarios and exacerbate the pain felt by lower prices. Increased tariffs against imports of poultry products and likewise tariffs against our exports were also shown to have a big impact on price, especially in the poultry meat market where trading tends to happen on a more global scale.
In spite of the scenarios used being extreme versions of potential future trading situations, this report provides very useful insight into what could happen in our sector post-Brexit. This will hopefully help to inform our poultry members in their business decisions and decision makers when looking to the future. We will use it to aid our lobby efforts with government to ensure that the voice of the poultry sector is heard and our concerns listened to.
You may also be interested in: