Where's the money?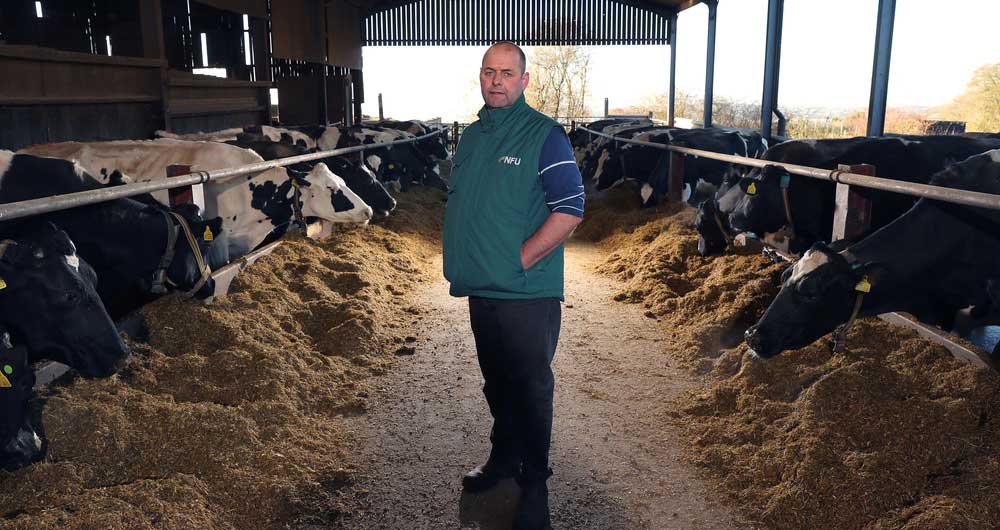 Following on from his last blog where NFU dairy board chairman Michael Oakes welcomed the announcement of a 'hardship' scheme for those dairy farmers worst affected by the Coronavirus crisis, Mr Oakes outlines the NFU's involvement in the design of the scheme, which is yet to be seen. He writes:
I know for many farmers, they welcomed the announcement a few weeks ago that the government would be providing some support to those hardest hit by the COVID-19 crisis in the dairy sector. We have had a lot of phone calls, but the attention now turns to how we get the money to those who need it, and when Defra will release details of how to apply for the scheme.
After a lot of pressure applied by ourselves, we were pleased that Defra finally announced their intention to run a grant scheme for up to £10,000 for those affected by the severe market impacts of the last couple of months. While we are in a very fluid and rapidly changing world at the moment, I think it was absolutely right that they announced the intention of the scheme as soon as possible to reassure those farmers that they would be supported.
But a few weeks on and we are now awaiting more detail. The NFU has submitted plenty of evidence and suggestions to Defra to help ensure that the scheme is well designed and helps those who need it the most. Our colleagues at NFU Cymru have also done the same with Welsh government, and hopefully we will get some news soon of how farmers can apply and get some assistance. While it takes time, the detail is important as it will mean the scheme will be a success rather than a failure.
The NFU has suggested a number of amendments to the scheme which we hope will be considered. One of those in particular is about the inclusion of non-bovine dairy producers. We have a number of sheep, goat and buffalo dairy producers among our membership who are also in need of some support. While it may be a much smaller sector than cow's milk, it is really important that they also get some assistance, as some of them have lost almost their entire market.
Rest assured we are doing everything we can to get this scheme up and running to support members as soon as possible. We hope to have some news from Defra next week on how farmers can access this scheme, so we will keep you updated as soon as we know anything, and make sure we provide support and assistance to members who want to access the scheme.
A look at other workstreams
In the meantime, the other work does not stop. We continue to look at ways the dairy sector can learn from this crisis and find a way out of the COVID-19 market issues. For us, the crisis has highlighted how vulnerable dairy farmers are in the supply chain, and we need to see some serious changes to the imbalance of risk and power. Prior to the pandemic, we were expecting Defra to consult on reform of dairy contracts. Once we start to return as business as usual, we are hoping this consultation will come out soon as we believe this is a golden opportunity to put the industry in a better place for the long term.
Don't forget that we are also now well in to the current dairy industry promotional campaign, Milk Your Moments. So I would encourage you all to get involved and take that all important time to reconnect with friends or family over a cuppa (socially distanced of course!), and at the same time share the many benefits of milk to the wider public and connect them to dairy farming. For information on how to get involved visit AHDB's dedicated page for farmers.
More from NFUonline: