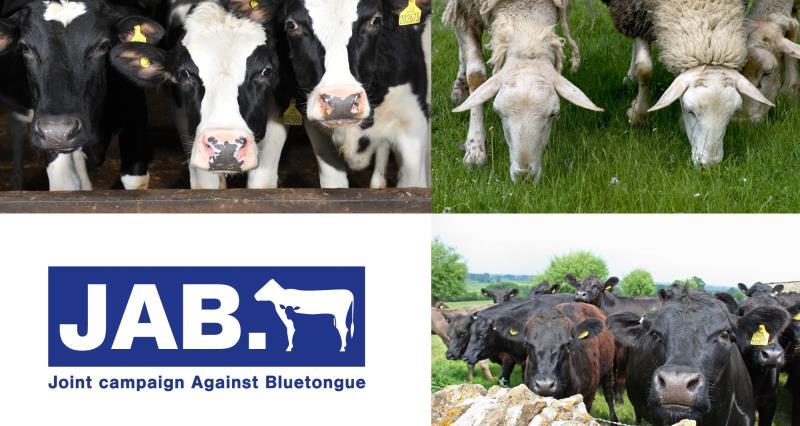 What is bluetongue?
Bluetongue disease is caused by a virus transmitted by biting midges, which are most active between May and October. Bluetongue virus can infect all ruminants (e.g. sheep, cattle, goats and deer) and camelids (e.g. llama and alpaca). Sheep are most severely affected by the disease. Cattle, although infected more frequently than sheep, do not always show signs of the disease.
Outbreaks of bluetongue affect farm incomes through reduced milk yield, sickness, reduced reproductive performance (failed pregnancies, abortion, central nervous system deformities in the calf or lamb) or, in severe cases, the death of adult animals.
Bluetongue virus does not affect people and consumption of meat and milk from infected animals is safe.
Bluetongue is a notifiable disease. That means if you suspect an animal is showing signs of disease you must tell the Animal and Plant and Health Agency (APHA) immediately. Failure to do so is an offence.
::- BACK TO TOP
Current situation
Bluetongue serotype 8 and 4 (BTV-8 and BTV-4) is currently circulating in France.
Bluetongue has been successfully picked up in a number of cattle imported from France through the UK's robust post-import testing regime. The Animal and Plant Health Agency (APHA) identified the disease in cattle after they were brought to Preston and Kendal in England and two locations in Scotland.
A restriction zone has been put in place across the whole of mainland France for BTV-4 and BTV-8. Animals must be correctly vaccinated against BTV-4 and BTV-8 or be naturally immune to both virus serotypes, prior to leaving the restriction zone.
The UK remains officially bluetongue-free and exports are not affected.
The affected animals will be dealt with under the Trade in Animals and Related Products regulations. Cattle with a high risk of being infected with the BTV-8 strain of bluetongue or which had not been vaccinated before being exported have been humanely culled. Movement restrictions will be in place on the premises for several weeks until testing rules out spread via local midges.
Defra has analysed the risk to livestock in the UK and it is currently LOW to reflect the low level of infection in northern France.
In June 2016, a serological survey of bulk milk samples from about 200 randomly picked dairy herds across the Southeast and East of England were tested for antibodies to BTV. The aim was to ascertain the background level of BTV-seropositive cattle and whether this would be a useful as an early warning system for BTV-8 incursion. Read this risk assessment from Defra for the results and analysis.
::- BACK TO TOP


Advice for farmers
UK Chief Veterinary Officer Nigel Gibbens said:
"Bluetongue does not pose a threat to human health or food safety, but can have a negative impact on farm incomes, for example by causing reduced milk yield in cows and infertility in sheep.
"We have robust disease surveillance procedures and continue to carefully monitor the situation in France, where Bluetongue disease control measures are in place.
"Our latest assessment shows the risk of outbreak in the UK is currently low, but the detection of the virus in northern France is a timely reminder for farmers to remain vigilant for disease and report any suspicions to the Animal and Plant Health Agency. I would also encourage farmers to talk to their vet to consider if vaccination would benefit their business."

What you can do now

What to do if you suspect disease
If you suspect bluetongue you must report it immediately to the Animal and Plant Health Agency (APHA).
England: telephone 03000 200 301
Wales: telephone 0300 303 8268
Scotland: contact your local APHA Field Services Office

::- BACK TO TOP


Signs of bluetongue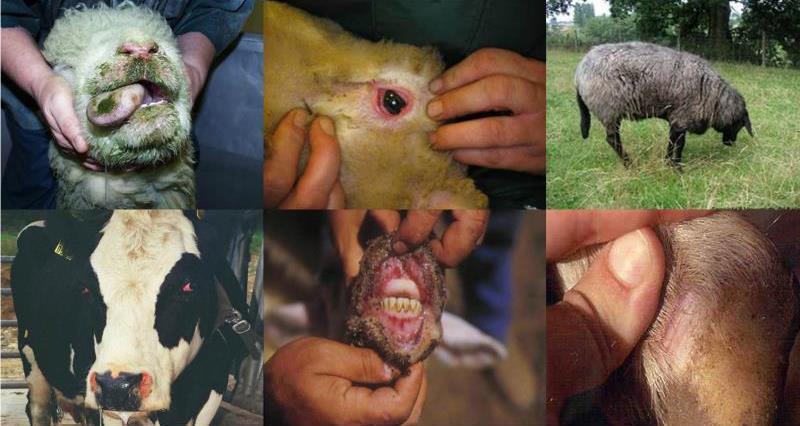 In sheep:
Lethargy, reluctance to move
Crusty erosions around the nostrils and on the muzzle
Discharge of mucus and drooling from mouth and nose
Swelling of the muzzle, face and above the hoof
Reddening of the skin above the hoof
Redness of the mouth, eyes, nose
Breathing problems
Erosions on the teats

In cattle:
Crusty erosions around the nostrils and muzzle
Redness of the mouth, eyes, nose
Redding of the skin above the hoof
Nasal discharge
Reddening and erosions on the teats
Cattle do not often show clear signs of disease so owners should also look out for signs of fatigue and lower productivity including reduced milk yield.
::- BACK TO TOP


Joint campaign Against Bluetongue – JAB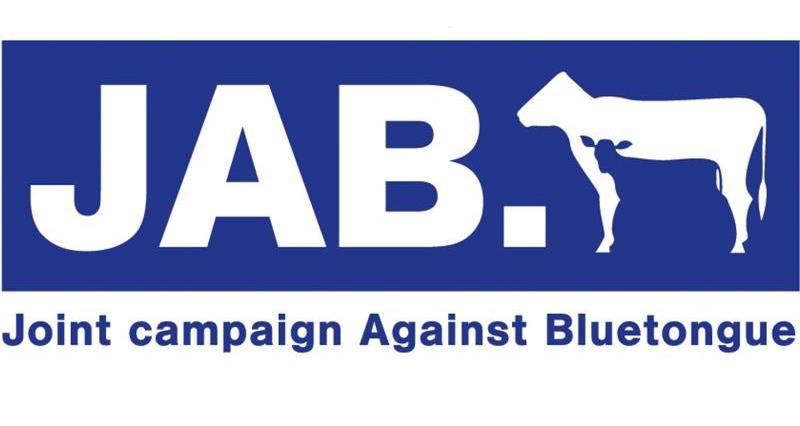 The industry has joined together to ensure that farmers and vets across Great Britain are informed about the risk of Bluetongue, raise awareness about the disease and what to do when they suspect it.
Vaccination is the best way to protect UK livestock, and is now available. The key information about what it can offer is really important for farmers, vets and wider industry to understand so that they are best placed to consider or advise when it is available.

Who is involved…
JAB events
JAB organised a series of events in 2016 for farmers, vets and wider industry so they could find out more about the current situation, the risks to the UK, information about the disease and more on the vaccine from vets and advisers.
SOUTH EAST
20 June, 2pm, HAMPSHIRE - Sparsholt College, Westley Lane, Sparsholt, Hampshire S021 2NF
22 June, 2pm, EAST SUSSEX - Hailsham Market, Market Street, Hailsham, East Sussex BN27 2AG
22 June, 6:30pm, KENT – Ashford Market, Kent, TN24 0HB
1 July, 1:30pm, OXFORDSHIRE - Thame Farmers Auction Mart Limited, North Street, Thame, Oxon OX9 3FP
19 July, 2pm, WEST SUSSEX - Dawes Farm, Bognor Road, Warnham, West Sussex RH12 3SH
EAST ANGLIA
23 June, 2pm, ESSEX - The Livestock Market, Wyncolls Road, Colchester, Essex CO4 9HU
24 June, 2pm, SUFFOLK - NFU, Agriculture House, Willie Snaith Road, Newmarket, Suffolk CB87SN
30 June, 10am, CAMBRIDGESHIRE - Abbots Ripton Village Hall, The Green, Abbots Ripton, Huntingdon PE28 2PF
30 June, 6:30pm, BEDFORDSHIRE - Millbrook Village Hall, Sandhill Close, Millbrook, Bedfordshire MK45 2JD
4 July, 2pm, NORFOLK - Dereham Football Club, Aldiss Park, Norwich Road, Dereham, Norfolk NR20 3PX
EAST MIDLANDS
28 June, 2pm, LEICESTERSHIRE - Melton Mowbray Market, Scalford Road, Melton Mowbray, Leicestershire LE13 1JY
28 June, 6:30pm, NORTHAMPTONSHIRE - The Kings Arms, 57 High Street, Thrapston, Kettering, Northamptonshire NN14 4JJ
WEST MIDLANDS
29 June, 6:30pm, WARWICKSHIRE - Rugby Farmers Mart, The Charolais Pavilion, Avenue M, Stoneleigh Park, Kenilworth, Warwickshire CV8 2RG
SOUTH WEST
12 July, 2pm, DEVON - The Holsworthy Agricultural Centre, New Market Road, Holsworthy, Devon EX22 7FA
12 July, 6:30pm, DEVON - Exeter Livestock Centre, Matford Park Road, Matford Business Park, March Barton Trading Estate, Exeter, Devon EX2 8FD
13 July, 2pm, DORSET - Shaftsbury Livestock Market, Christy's Lane, Shaftesbury, Dorset SP7 8PH
13 July, 6:30pm, SOMERSET - Sedgemoor Auction Centre, Market Way, North Pehterton, Somerset TA6 6DF
14 July, 2pm, SOMERSET - Frome Livestock Auctioneers Ltd, Frome Market, Standerwick, Frome, Somerset BA11 2QB
15 July, 2pm, GLOUCESTERSHIRE - Cotswold Agricultural Centre, Driffield Road, Cirencester, Gloucestershire GL7 5QA
20 July, 2pm (after cattle sale), CORNWALL - Truro Livestock Market, Newquay Road, Truro, Cornwall TR1 1RH
::- BACK TO TOP


Useful information

::- BACK TO TOP


Vaccine: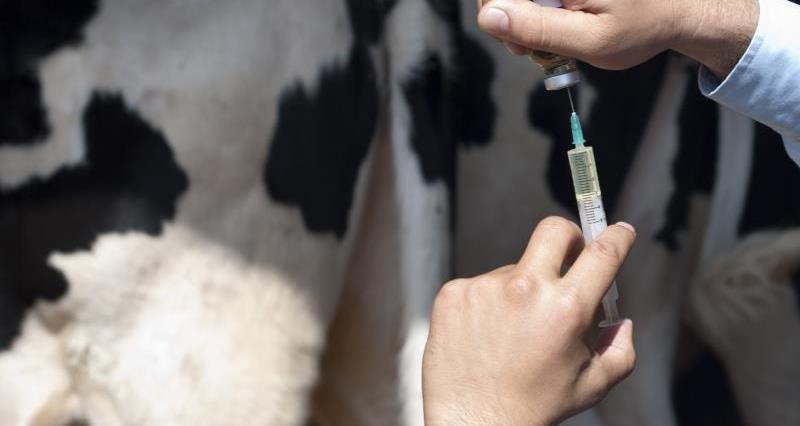 There is now vaccine available to farmers (manufacturers: MSD (working with CZV) and Zoetis). Both companies have said that they will meet demand. Pricing will vary from vet to vet and as such farmers should contact their vet to discuss a strategy suitable for their farm and stock and also price.
Download:
The success of a vaccination programme is reliant on 80% of farmers engaging in vaccination to their stock before the incursion of disease across central and southern England and Wales. A small area of vaccination (150km) will have only a small impact on the rate of the spread of disease. If disease is already present, vaccination is less effective.

How does a vaccine work?
When a pathogen, such as a virus, bacteria or parasite and capable of causing disease, attacks an animal, the animal defends itself by producing antibodies which fight the pathogen. This immune response can take time and sometimes the animal is overwhelmed by the pathogen and 'becomes ill'.
Subsequent attacks by the same pathogen stimulate a response by the animal where it 'remembers' the previous attack and produces antibodies quickly and effectively to fight off the pathogen, preventing both illness and the ability to infect others (known as infectivity). This lack of infectivity has the effect of reducing the overall ability of a pathogen to attack a group (or herd) of susceptible animals and is known as 'herd immunity'.
A vaccine acts by copying the natural immune response of an animal, effectively 'introducing' the vaccinated animal to a potential pathogen in a relatively safe manner. This means that if it comes into contact with the actual pathogen at a later date, the animal's immune system will 'remember' the pathogen and produce antibodies, fighting off the disease effectively.
For some vaccines, such as the BTV-8 vaccine, more than one dose is required to ensure the immune response is sufficient to protect the animal.
Download the information about the two vaccines available...

Did you know there are different types of vaccine?
- Killed (inactivated) vaccine - made from killed pathogens or parts of the pathogen capable of causing disease. They generally provide short term immunity but are often 'safer'. During the last outbreak of BTV-8 in 2007/8 the vaccine available was a killed vaccine.
- Live vaccine (but modified or attenuated) - the active part of the vaccine (or antigen), is an organism which has been developed to stimulate the production of the appropriate antibodies without causing actual disease. Live vaccines are particularly effective in providing long-term protection as they stimulate a more powerful response from the immune system. However, there are significant risks associated with live Bluetongue vaccines, they can cause more severe clinical symptoms in the vaccinated animal than the original disease would if allowed to infect the animal. The use of live vaccines would therefore not normally be considered as a disease control measure in the UK.
::- BACK TO TOP


Case Study