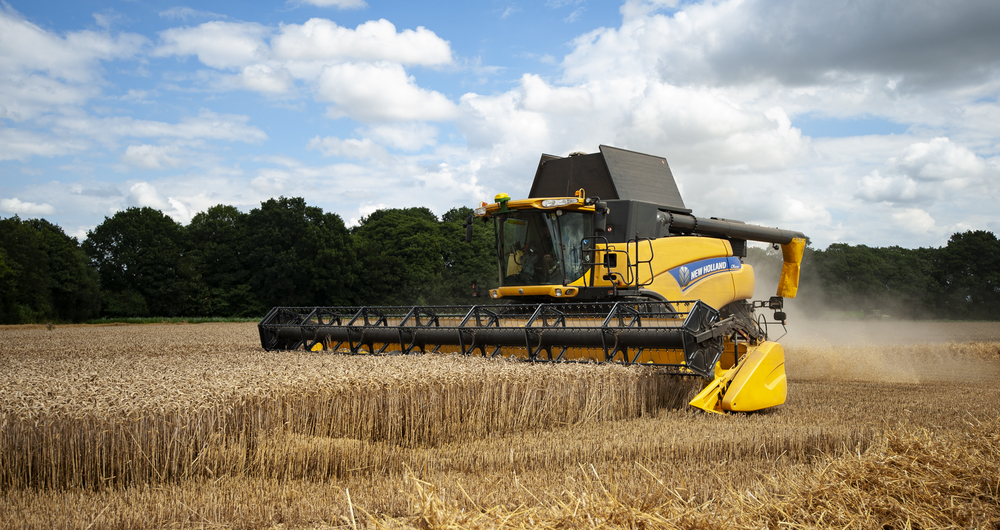 NFU combinable crops board chair Matt Culley explains why taking the time to complete our annual harvest survey is just as important as ever.
He writes:
"Last year, I wrote that after a season of extremes it was more important than ever to complete the NFU Harvest Survey, enabling us to get an early picture of what harvest has looked like across England and Wales. This year, I will repeat this sentiment. Good planting conditions turned into a late winter with later frosts, before moving into blistering heat and then a deluge of wet weather – which we have hopefully now seen the back of.
"By completing the survey, you are giving the NFU the knowledge that can help to shape conversations with policy makers, helping them to understand the impact of their decisions on the ground. With so much change and so much uncertainty, this survey really does help to set the tone for these important discussions."
Pictured above: NFU combinable crops board chair Matt Culley
Sampling
"In addition, knowing what is on farm is helpful for the NFU following last year's decision by the grain trade to move away from on-farm sampling.
"This does also give me an opportunity to remind members of the importance of correct and accurate sampling on farm, providing a robust picture of the quality and quantity of grain you have.
"Guidance around sampling can be found on the AHDB website, or on our NFUonline crops pages."
How to respond
Click here to take the survey online or fill in your paper form, found in your September issue of British Farmer and Grower magazine.
The survey will close on Sunday 26 September. All responses will be treated in strictest confidence.
Only one entry per member is allowed, either online or by completing and returning the paper form in British Farmer and Grower magazine.
Before you begin
Please read the below guidance carefully before completing the questionnaire.
Please do not fill in your survey unless your harvest is complete.
If your harvest is not complete by the survey deadline, please give the average yield realised on the area harvested to date.
Yield estimates should be based on dried samples. If this is not possible, please adjust to give your best estimate of yield on a 14.5% (approx) moisture content basis for cereals, 9% for oilseeds and 16% for proteins.
Wheat area and yield should include spring wheat, if grown.
Areas planted – record the same areas as you entered on your June Census return.
All figures must be in metric units, (tonnes and hectares).
To convert to hectares, multiply the area in acres by 0.405.
Replying by post?
Paper forms should be returned to Raj Pooni, Policy Services, NFU, Agriculture House, Stoneleigh Park, Warwickshire, CV8 2TZ.
Enter our prize draw
Members who complete this year's survey will have the chance to win £50 in Marks & Spencer gift cards.
Completed surveys need to be returned by Sunday 26 September 2021. One winner will be selected at random.