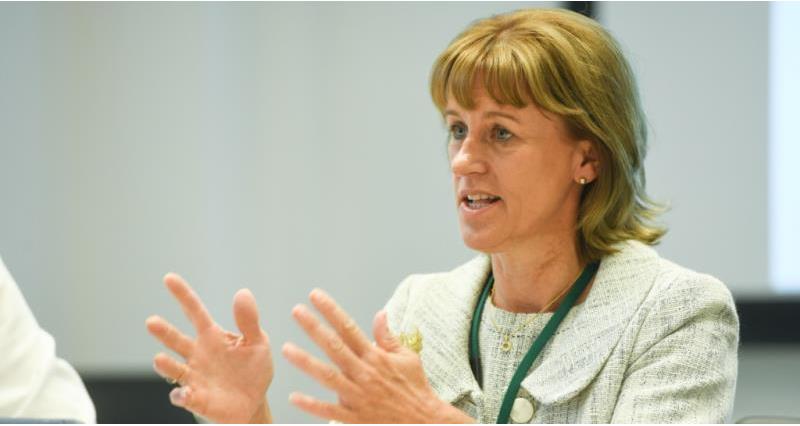 Above: NFU President Minette Batters pictured at the UK Farming Unions' Farming Brexit Roundtable in September 2018
NFU President Minette Batters has today stressed the need for a comprehensive food strategy which sets out a collaborative vision of the future of food in Britain.
Speaking at the Egg and Poultry Industry Conference (EPIC), which was chaired by NFU chief poultry adviser Gary Ford, Mrs Batters said:
"The Agriculture Bill and a new policy offer a once-in-a-generation chance to influence our course for the future and we must seize it by setting out a clear vision of where we want to be post-Brexit.
"To do this we need a proactive plan which joins the dots between farmers and the wider food manufacturing industry, and builds a brand based on the integrity and standards of British food.
"Looking beyond Brexit, I see a progressive food and farming industry which focuses on four key areas – moral imperative, health and nutrition, integrity and standards, and working with nature –and delivers for all corners of society while fulfilling our moral obligations in a global economy and a changing world.
"As an industry our futures are inextricably linked and we will face many common and pressing challenges in the months ahead. We must work together to seize the opportunities we have been given and strive for a future united by food."
Read more: