The Reasonable Worst Case Scenario document outlines the government's planning for potential disruption to freight travelling between Britain and the EU from 1 January. The assumption is that the EU will impose third country controls on UK goods at the end of the transition period. This will mean that all freight that travels to the border without the correct documentation will be stopped before boarding services in the UK or on arrival at EU member state ports. The government has estimated that in the worst case scenario 40% to 70% of trucks travelling to the EU might not be ready for new border controls.
What can I do to prepare?
The government has created an online web portal to provide advice on all aspects of transition, including information for businesses that import from or export to the EU.
Visit Gov.uk/transition now, where you can answer a few quick questions to get a personalised list of actions for you, your family, and your business. You can also sign up for emails to get updates if or when things change.
What is the NFU doing?
The NFU has previously raised concerns about fresh, perishable produce not being given suitable priority at the border. Read more about this in this article from the NFU's EU exit and international trade team which provides information on Operation Brock, the government's traffic management planning for the short straits ports in Kent, and click here for the NFU's full response to the government consultation on post-Brexit border traffic.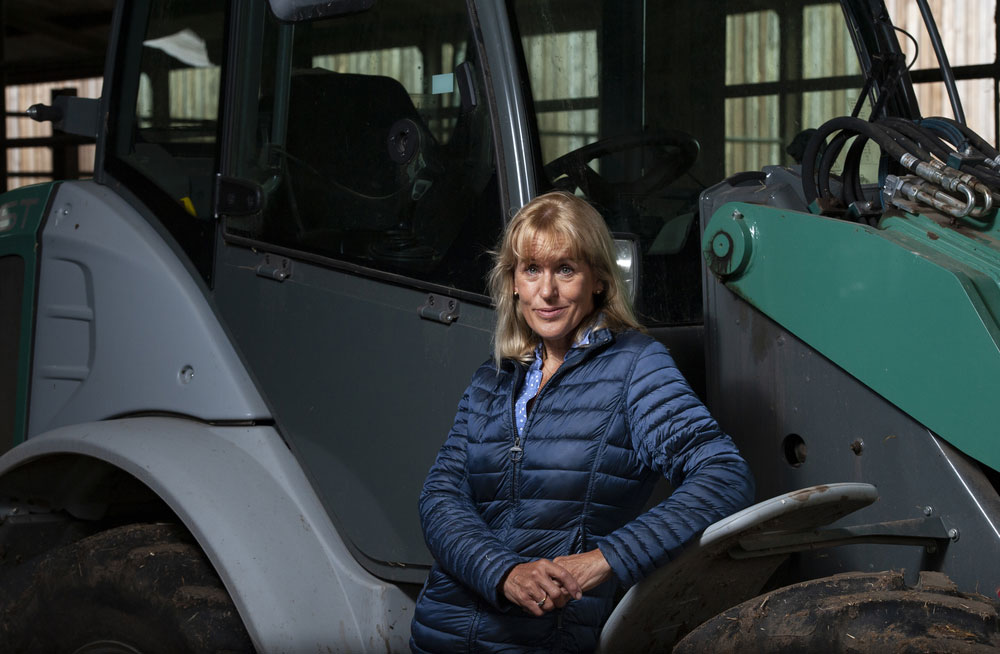 NFU President Minette Batters (pictured above) said:
"The EU remains the most important market for British agri-food exports and we are very concerned about how trade across borders will operate at the end of the transition period. We are extremely worried about the prospect of fresh, perishable produce being left to rot in lorries sat in queues miles long, waiting to cross the Channel. We take no reassurance in UK Ministers, or the EU Commission officials, blaming each other for a lack of preparedness.
"While there are unanswered questions that are still subject to trade negotiations, the UK government must do more to promote the requirements of UK operators involved in trading with the EU to ensure they are properly prepared for the end of transition.
"We ask that the UK Government redoubles its efforts in the time remaining to negotiators to secure a deal with the EU that avoids tariffs and addresses as many of the concerns as possible relating to friction at the border. This must include agreeing that UK and EU rules will remain equivalent in terms of animal products, organics and phytosanitary considerations."
More from NFUonline: