To read the latest updates and information about Avian Influenza visit the NFU's AI hub.
Keep your birds safe by following our top tips:
Regularly clean and disinfect hard areas your birds can access
Practice good rodent control
Feed and water your birds in an area which wild birds cannot access
Keep an eye out for mites and worms and treat as necessary
Avoid sharing water courses with wild birds
Keep yourself clean by wearing clean boots and clothes and by washing your hands
Keep the poultry house and equipment clean
If you are worried about the health or welfare of your birds call your vet
Resources for members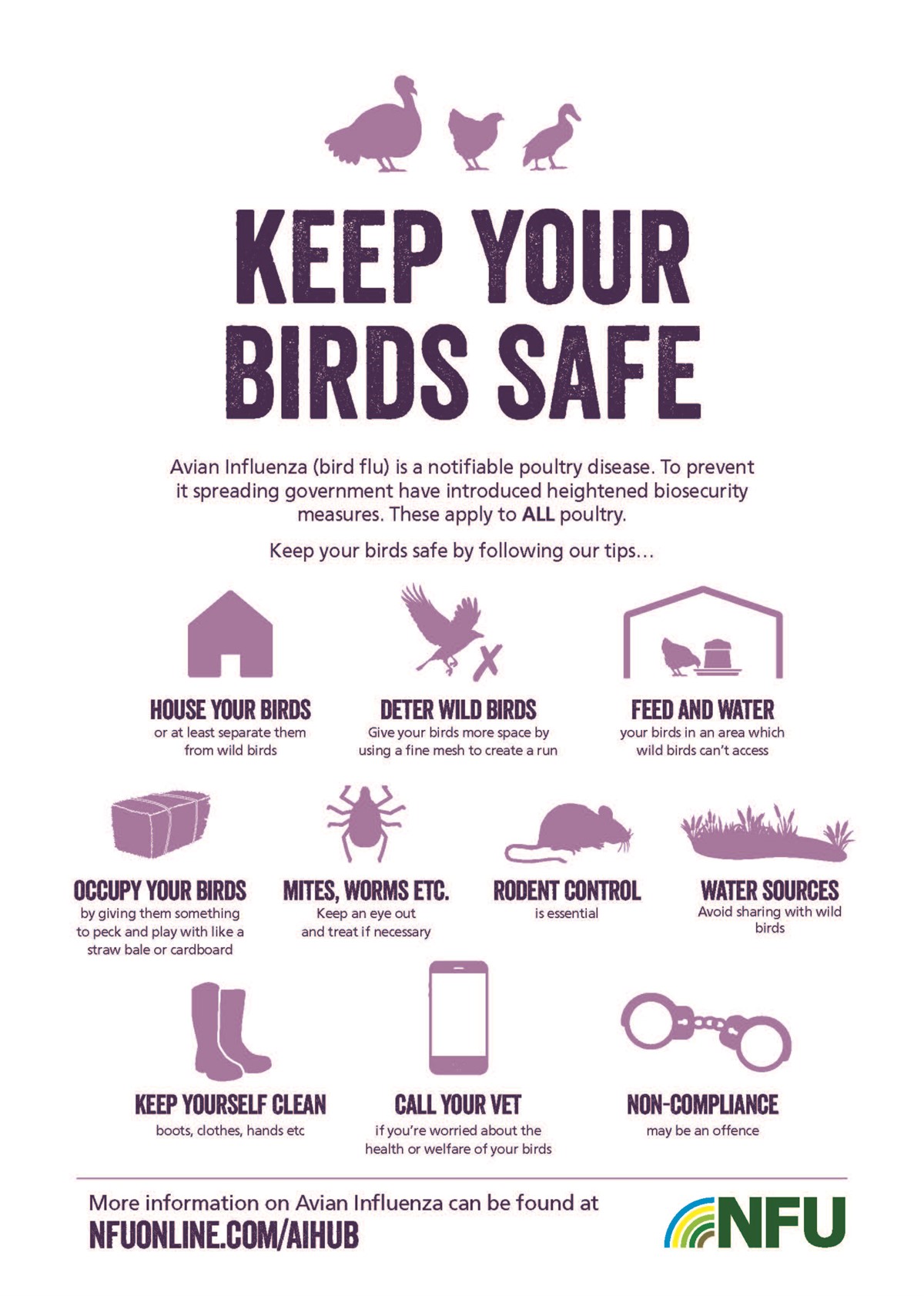 To receive the latest news in the event of an AI outbreak poultry keepers can sign up to the APHA poultry register. Anyone with poultry or captive birds can register for free by clicking here or via the GB Poultry Register Help line on 0800 634 1112.
More from NFUonline: