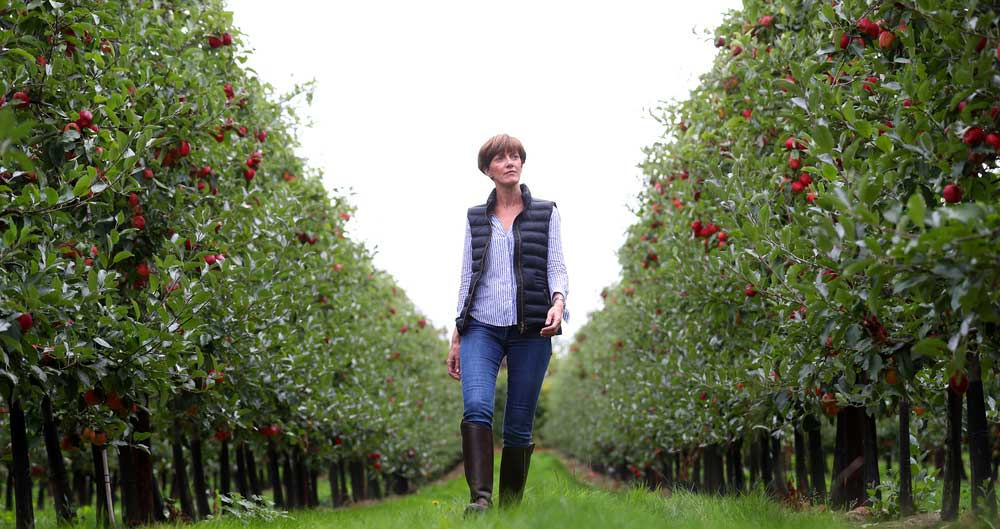 NFU horticulture and potatoes board chairman Ali Capper provides an update on the NFU's work to support the horticulture sector through coronavirus challenges and the recent hot, dry weather.
She writes:
We have remained incredibly active over the past few weeks as we look to minimise the impacts COVID-19 has had on horticultural businesses. It is clear that no sector of horticulture will come out of this unscathed and the impacts of the pandemic will be felt way beyond this year alone. Even those commodities which have seen a sharp increase in demand through the retail sector will still be facing significant challenges and costs from managing recruitment, securing enough workers, social distancing within their workforce and the concerns about whether their total crop will be picked.
Assessing the impacts - help provide us with evidence
For many, the biggest challenge has been coping with the loss of their market. Of particular note was the near total shutdown of the ornamentals sector as garden centres were shut right at the start of the peak sales period. Thanks to sustained NFU lobbying, and by collaborating right across the ornamentals sector, garden centres were able to open on 13 May in England and Wales which was a welcome relief. However, much of the damage is already done with significant volumes of plants having to be dumped. The NFU is therefore continuing to push for government recognition and to provide greater financial support. Please do take the time to fill in this survey looking at the scale of the impacts, which will be vital to our work on financial support.
The potato sector has suffered too from the closures and restrictions of food service restaurants such as chip shops and McDonalds. Again, many of these are now slowly opening back up but at a much reduced capacity and not enough to clear the backlog of potatoes. Further losses are expected. The NFU has produced a survey to get further evidence of the impacts on growers and I would encourage you to complete it as soon as possible to help us build a stronger case.
On the horizon are the impacts for hops and cider apples with beer and cider sales hit by the closure of pubs and restaurants, again as the peak sales period begins. We are gathering evidence on the potential impacts to share with government.
Seasonal labour
Labour issues remain a top priority. We were pleased that NFU lobbying successfully secured an exemption from the new quarantine rules that are coming into effect on 8 June but we continue to press government because the ornamentals sector was not included and more guidance is expected on how the quarantine will be managed on farm. Our attention also returns to the need for a seasonal worker scheme in 2021 when freedom of movement is due to end. Despite significant publicity of the sector's labour needs, and the efforts of the Pick For Britain campaign to encourage UK workers into seasonal roles, it is clear that we will continue to rely on overseas workers in future. We will ensure the government understands this and we will continue to press for a suitable scheme to access the 70,000 workers the sector needs.
Weather outlook
It is with great concern that, when dealing with the most challenging period for our sector in decades, that we also now face prolonged hot and dry weather. The current weather has positive and negative implications, depending which crops and growing systems you have. But with abstraction licenses already being used and fears that they will run out before the season is over, these are worrying times. The NFU's drought group has been resurrected from 2018 and will be monitoring the situation very closely and ready to act when needed. Keep an eye on NFUonline for updated information.
There is still so much more to do and new issues emerge every day. If you feel there are issues that have not been picked up or addressed, do let us know. I wish you and your businesses well.
Ali Capper
More from NFUonline: